Security Community, 2/2014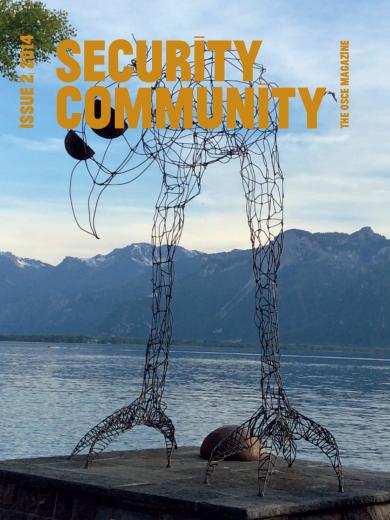 MILESTONES
Cyber/ICT security: building confidence
SPECIAL SECTION
When nature comes unbound
SECURITY COMMUNITY
Chapter VIII: what it is and why it matters
FOCUS
QUILT
REPORT
Politically Exposed Persons
INSIDE THE OSCE
The OSCE Court of Conciliation and Arbitration
CIVIL SOCIETY
Interview with Madeleine Rees, Women's International League for Peace and Freedom
DEBATE
Journalism's Pandora's Box?
BEST PRACTICE
The magic of football
BOOKS
Victor-Yves Ghebali's monumental OSCE history
PERCOLATIONS
Welcome to Security Community
Security Community is the OSCE's online space for expert analysis and personal perspectives on security issues.
The views expressed in the articles are those of the authors and do not necessarily reflect the official position of the OSCE and its participating States.