News and press releases from the OSCE's global activities.
Publishing date:
28 November 2019
An OSCE-supported three-day training course on countering transnational crime and identification of potential foreign terrorist fighters (FTFs) concluded on 28 November 2019 in Aktau, Kazakhstan...
Publishing date:
27 November 2019
Content type:
Press release
MINSK, 27 November 2019 – The Special Representative of the OSCE Chairperson-in-Office in Ukraine and in the Trilateral Contact Group, Ambassador Martin Sajdik, made the following statement to the press after the meeting of the TCG and its working groups in Minsk on 27 November 2019:..
Publishing date:
27 November 2019
Content type:
Daily report
Summary Compared with the previous reporting period, the SMM recorded more ceasefire violations in Donetsk region and fewer in Luhansk region. A woman was injured due to gunfire in government-controlled Marinka. The SMM saw a trench filled with concrete blocks and soil on the road between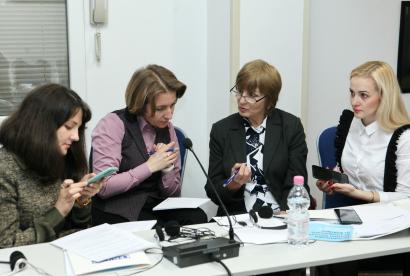 Publishing date:
27 November 2019
The OSCE's Mission to Moldova organized a two-day training course on access to healthcare by minority groups on 22 November 2019 in Chisinau. More than 25 representatives of the Agency for Interethnic Relations, the Ombudsman's office and the Council for Preventing and Eliminating Discrimination and Ensuring Equality completed the course. The course is part of an effort to establish a coalition of public agencies implementing the National Strategy for Consolidation of Interethnic Relations.
Publishing date:
27 November 2019
The Court of Conciliation and Arbitration within the OSCE, based in Geneva, published its activity report for the period 2017–2019 on 26 November 2019, following the completion of the mandate of the outgoing Bureau of the Court, headed by Professor Christian Tomuschat, last month...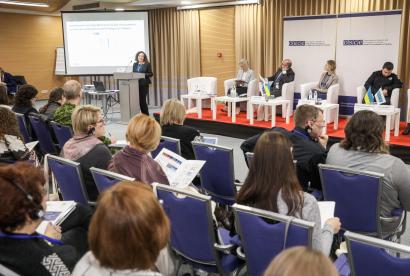 Publishing date:
27 November 2019
KYIV, 27 November 2019 – On 25 November the OSCE launched an awareness-raising campaign entitled "End the Silence" that is taking place during the 16 Days of Activism against Gender-Based Violence. Today, as part of the campaign, the Gender Section of the OSCE Secretariat and the OSCE Project Co-ordinator in Ukraine organized the conference "Gender Based Violence: From Data to Action" where the results of the 2018 OSCE-led Survey on the Well-being and Safety of Women in Ukraine were presented.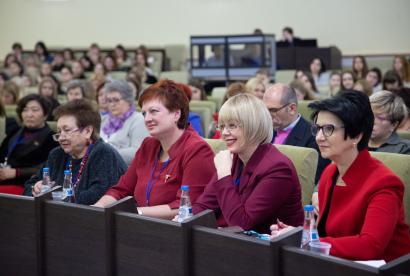 Publishing date:
27 November 2019
Promoting women's leadership and political participation at the local level was the focus of a Women's Forum organized by the OSCE Office for Democratic Institutions and Human Rights (ODIHR) in Grodno, Belarus, on 27 November 2019. The event brought together a wide range of women leaders to