News and press releases from the OSCE's global activities.
Publishing date:
20 December 2019
SKOPJE, 20 December 2019 – According to the OSCE-supported Survey on Public Perception of Democratic Policing presented in Skopje today, over the last two years there has been an increase in the overall level of satisfaction and trust of citizens with the police.
Publishing date:
20 December 2019
The OSCE Secretariat and the International Civil Aviation Organization (ICAO), agreed to strengthen their co-operation on facilitating air transport and enhancing border security in a Memorandum of Understanding signed on 21 November 2019...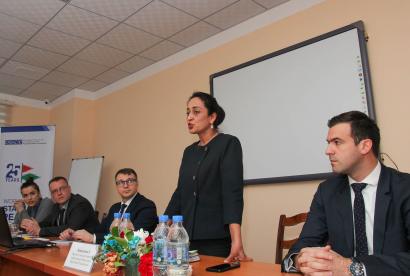 Publishing date:
20 December 2019
The OSCE Programme Office in Dushanbe, together with Tajikistan's Institute for Public Administration, organized a training for representatives of the state judiciary and public institutions dealing with corruption issues from 18 to 20 December 2019. Participants were familiarized with the newly developed anti-corruption curriculum for civil servants. The curriculum will help to further drive anti-corruption efforts in the country; with the aim of building a professional and knowledgeable public administration.
Publishing date:
20 December 2019
Elections experts from the OSCE Office for Democratic Institutions and Human Rights (ODIHR) met with electoral stakeholders in Chisinau on 19 and 20 December 2019 to present the ODIHR  final report  on 2019 parliamentary elections in Moldova. The report's findings and recommendations were presented
Publishing date:
19 December 2019
Content type:
Daily report
Summary Compared with the previous reporting period, the SMM recorded more ceasefire violations in both Donetsk and Luhansk regions. The Mission saw personnel of the State Emergency Service of Ukraine driving inside the disengagement area near Zolote and de-miners from non-government-controlled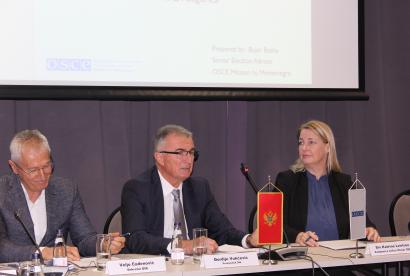 Publishing date:
19 December 2019
The State Election Commission is better equipped to plan and analyse its work was the conclusion of a two-day lessons learned workshop organized by the OSCE Mission to Montenegro for the Commission in Podgorica on 17 and 18 December 2019.
Publishing date:
19 December 2019
Content type:
Spot report
On 19 December at 06:32 (Moscow time), the ninety-fourth Russian convoy arrived at the Donetsk Border Crossing Point (BCP). A total of eight vehicles were checked by Russian Federation border guards and customs officers prior to their crossing into Ukraine. All eight vehicles had crossed back into the Russian Federation by 14:51 on 19 December....