News and press releases from the OSCE's global activities.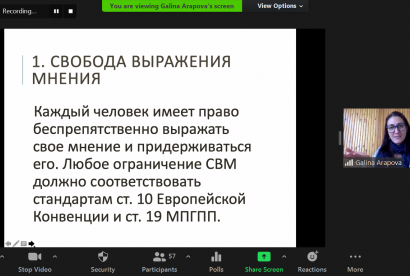 Publishing date:
14 October 2020
An OSCE-supported seminar on the protection of freedom of expression and the judicial regulation of defamation took place on 10 October 2020 in Nur-Sultan. The OSCE Programme Office in Nur-Sultan co-organized the event with the Academy of Justice under the Supreme Court (Academy), NGO Legal Media Centre, Internews Kazakhstan and the United States Agency for International Development (USAID). Some 55 Master students of the Academy attended the seminar...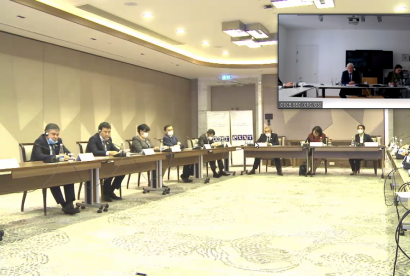 Publishing date:
9 October 2020
The role of parliament in oversight of the security sector in Uzbekistan was the focus of an OSCE event in Tashkent on 8 October 2020. Twenty members of the Oliy Majlis (parliament), coming from both the Legislative Chamber and the Senate, took part in the event. The workshop was organized, in a blended format, jointly by the OSCE Conflict Prevention Centre and the OSCE Project Co-ordinator in Uzbekistan, and supported by speakers from the OSCE Office for Democratic Institutions and Human Rights and the OSCE Parliamentary Assembly...
Publishing date:
5 October 2020
The OSCE Mission to Bosnia and Herzegovina (BiH) organized an online peer-to-peer meeting on trial management in complex corruption cases on 5 October 2020. The meeting gathered 25 judges and prosecutors from different jurisdictions in Bosnia and Herzegovina as well as partners from different international organizations working with judiciary. The meeting was organized as a follow-up to its report "Trial Monitoring of Corruption Cases in BiH: Second Assessment"...
Publishing date:
1 October 2020
The OSCE Mission to Bosnia and Herzegovina (BiH) organized two online training courses on ethical standards and disciplinary practice for newly appointed judges and prosecutors and legal associates, on 1 and 2 October 2020...
Publishing date:
28 September 2020
The OSCE Presence in Albania, together with the Faculties of Law and of Social Sciences of the University of Tirana, organized a training course from 22 to 25 September 2020, for academic staff of the new Master's Programme in Criminology. The Master's programme, which will start this academic year, is the first of its kind in Albania. The OSCE Presence in Albania initiated the programme as part of a project financially supported by the United States Mission to OSCE...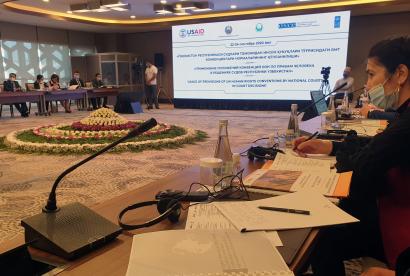 Publishing date:
24 September 2020
Judges and members of Uzbekistan's Supreme Court and the National Human Rights Centre completed a three-day seminar on 24 September 2020 about using the provisions of international treaties in decisions of the country's courts...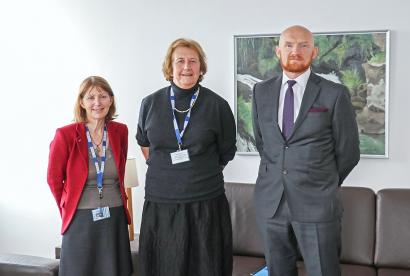 Publishing date:
16 September 2020
Content type:
Press release