News and press releases from the OSCE's global activities.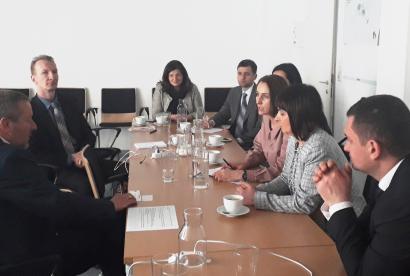 Publishing date:
8 May 2019
Representatives of Ukraine's Ministry of Social Policy, the country's Office of the Prosecutor General, the police and the State Service for Labour Issues visited the OSCE Secretariat and the Austrian Federal Ministry of the Interior on 7 and 8 May 2019 as part of an OSCE capacity-building project that aims to combat human trafficking and the smuggling of migrants...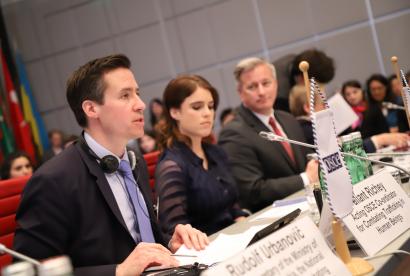 Publishing date:
9 April 2019
Content type:
Press release
VIENNA, 10 April 2019 – How technology can be developed, harmonized and deployed to help combat all forms of human trafficking was the focus of the two-day 2019 OSCE Alliance against Trafficking in Persons Conference, which concluded in Vienna yesterday. More than 400 practitioners from across the OSCE's 57 participating States and the Partners for Co-operation took part...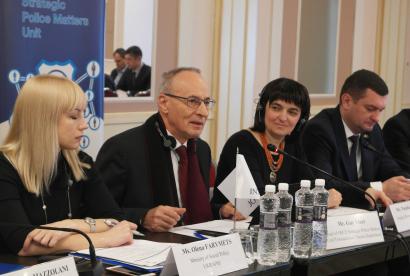 Publishing date:
20 February 2019
Some 70 representatives of national institutions of Ukraine and eight other OSCE participating States- the Czech Republic, France, Germany, Italy, Lithuania, Poland, Sweden and Turkey – completed a two-day workshop in Kyiv on 20 February 2019 focusing on holistic approaches to countering trafficking in human beings for the purpose of labour exploitation...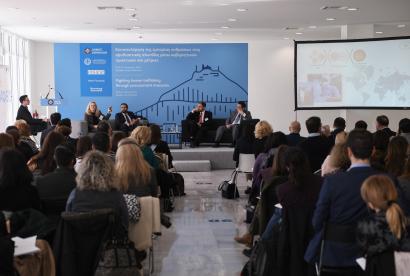 Publishing date:
1 February 2019
Content type:
Press release
ATHENS, 1 February 2019 – A two-day regional conference on preventing trafficking in human beings through government procurement practices and measures, with a focus on the Balkan region, concluded yesterday in Athens, Greece...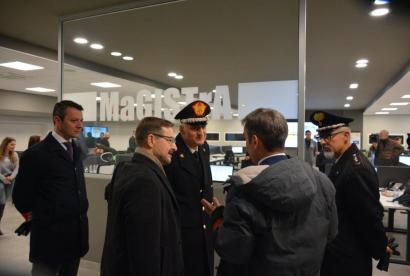 Publishing date:
17 December 2018
Over 70 anti-trafficking practitioners from more than 30 OSCE participating States and Partners for Co-operation in Europe, Central Asia and North America practiced how to apply a multi-agency and human rights-based approach during the fifth OSCE international simulation-based training to combat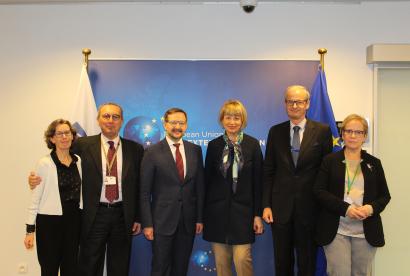 Publishing date:
13 December 2018
Improving institutional interaction and furthering co-operation between the OSCE and the EU in areas of common interest across all three OSCE security dimensions – politico-military, economic and environmental and human – was the focus of the first-ever EU–OSCE annual high-level meeting, held on 12 December in Brussels.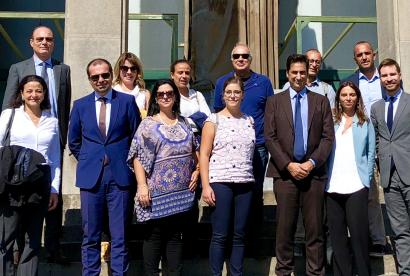 Publishing date:
25 October 2018
A dedicated team of first responders in Catania, Italy, shared their practices in tackling trafficking of migrants through a multi-agency approach that combines effective investigative measures with victims' protection, at an OSCE workshop held in this Sicilian port town on 11 October.