News and press releases from the OSCE's global activities.
Publishing date:
21 September 2021
Twenty-five representatives of the ombudspersons' institutions from both banks of the Dniester/Nistru River participated in two joint human rights monitoring webinars organized by the OSCE Mission to Moldova on 14 and 15 September 2021.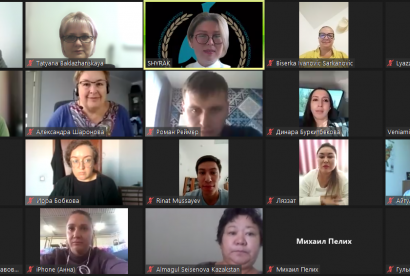 Publishing date:
14 September 2021
A two-day online training seminar on facilitation of independent monitoring respecting the rights of persons with disabilities, concluded on 14 September 2021.
Publishing date:
25 August 2021
Content type:
Press release
VIENNA/STOCKHOLM/WARSAW, 25 August 2021 — OSCE leaders today condemned the violence in Afghanistan, expressed their deep worry about the ongoing developments and reaffirmed the OSCE's support towards ensuring safety and security throughout the region.
Publishing date:
20 August 2021
Content type:
Press statement
VIENNA, 20 August 2021- Throughout this past year we have witnessed acts of violence and hate-motivated attacks based on religion or belief across the OSCE region. Jews, Muslims, minority Christian communities, and others were targeted and endured physical and verbal abuse and even murder, solely because of their religious identification. Despite the strength and resilience many participating States have demonstrated in managing the COVID-19 crisis, the pandemic and its physical distancing restrictions have led to the proliferation of online intolerance. This includes racist discourse and incitement against members of religious and belief communities, anti-Semitic conspiracy theories, and hate speech against Muslims. These developments should alarm us all.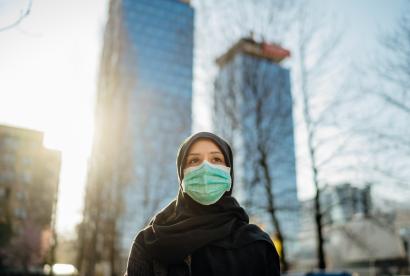 Publishing date:
20 August 2021
Content type:
Press release
WARSAW, 20 August 2021 – Governments need to work harder to protect victims of religious hate crimes, and consistently condemn and prosecute all bias-motivated crimes, the OSCE Office for Democratic Institutions and Human Rights (ODIHR) said ahead of the third anniversary of the United Nations International Day Commemorating the Victims of Acts of Violence Based on Religion.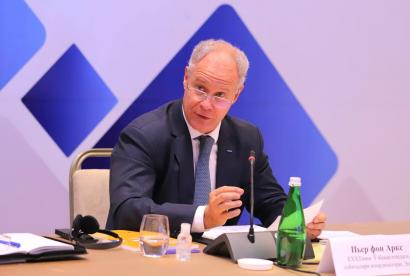 Publishing date:
28 July 2021
On 28 July 2021, the OSCE Project Co-ordinator in Uzbekistan (PCUz) co-organized the official ceremony dedicated to the ratification of the United Nations Convention on the Rights of Persons with Disabilities by the Republic of Uzbekistan attended by 150 participants. This high-level event was organized in partnership with the National Human Rights Centre of Uzbekistan and the United Nations Country Team.
Publishing date:
27 July 2021
Content type:
Press release
PRISHTINË/PRIŠTINA, 27 July 2021 – Kosovo institutions need to ensure continued progress and increase their focus on advancing the rights of non-majority communities, a cornerstone in building a truly inclusive, peaceful and stable society, concludes an OSCE Mission in Kosovo report presented today...