News and press releases from the OSCE's global activities.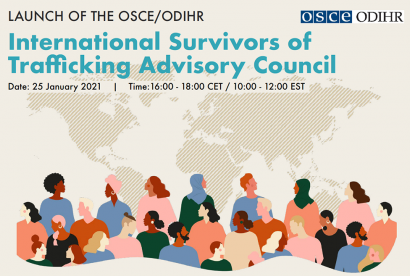 Publishing date:
25 January 2021
Content type:
Press release
WARSAW, 25 January 2020 – Recognizing the vital importance of reflecting the experience and knowledge of survivors in all endeavours to combat human trafficking, the OSCE Office for Democratic Institutions and Human Rights (ODIHR) has launched the International Survivors of Trafficking Advisory Council (ISTAC) to assist countries across the OSCE region increase and improve their anti-trafficking efforts...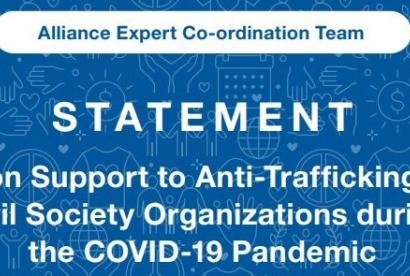 Publishing date:
18 December 2020
Content type:
Press release
VIENNA, 18 December 2020 – On the occasion of the International Human Solidarity Day, 20 December, the Alliance against Trafficking in Persons' Expert Co-ordination Team (AECT) calls on States to increase their support to anti-trafficking civil society organizations during the COVID-19 pandemic...
Publishing date:
18 December 2020
No activities of the OSCE executive structures, including contracts for goods and services, should ever contribute to any form of trafficking in human beings- was the base of the OSCE Office of the Special Representative and Co-ordinator for Combating Trafficking in Human Being pilot training course. Focused on the prevention of human trafficking and labour exploitation in supply chains, including OSCE's, the course was held from 3 to17 December 2020...
Publishing date:
3 December 2020
Content type:
Press release
TIRANA/VIENNA, 3 December 2020 – Challenges faced by victims of trafficking and anti-trafficking actors supporting groups vulnerable to trafficking during the pandemic were discussed today on the margins of the online OSCE 2020 Ministerial Council.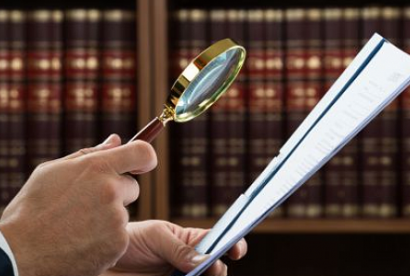 Publishing date:
20 November 2020
An OSCE-supported training webinar on anti-corruption expertise took place on 19 November 2020. The OSCE Programme Office in Nur-Sultan organized the event in partnership with the NGO Legal Media Center...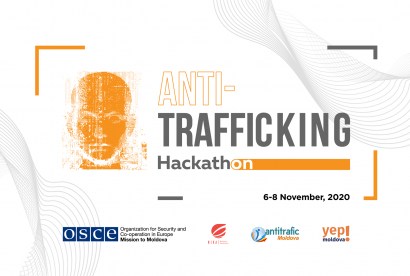 Publishing date:
16 November 2020
During a hackathon co-organized by the OSCE Mission to Moldova from 6 to 8 November 2020, thirty-six young women and men from both banks of the Dniester/Nistru River spent 72 hours designing innovative tech-based solutions to prevent and combat human trafficking and the sexual exploitation of children in Moldova...
Publishing date:
13 November 2020
The risks surrounding procuring goods and services produced by trafficked persons were the focus of the OSCE virtually held workshop on 13 November 2020...