News and press releases from the OSCE's global activities.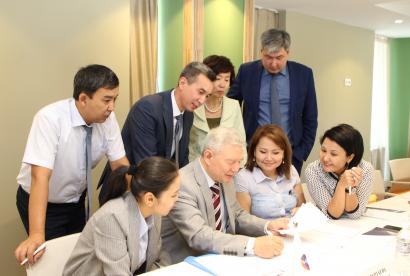 Publishing date:
5 July 2019
Two OSCE-supported training seminars on enhancing dialogue and co-operation between the courts and media concluded on 5 July 2019 in Almaty, Kazakhstan...
Publishing date:
4 July 2019
Content type:
Spot report
On 4 July, an SMM patrol consisting of four members and two armoured vehicles was positioned at the checkpoint of the armed formations on the southern edge of the Zolote disengagement area (60km west of Luhansk) preparing to conduct a mini-unmanned aerial vehicle flight. At 11:55, the SMM patrol members, two of whom were outside and two inside the vehicles, with doors open, heard 30-40 bursts of heavy-machine gun and 20-30 shots of small-arms fire, all assessed as originating 1-2km north-north-west of their position. The SMM members heard bullets flying 10-15m above their heads and also heard and saw bullets impacting electricity poles 10-15m south-west of their position...
Publishing date:
4 July 2019
Content type:
Press release
VIENNA, 4 July 2019 – The disengagement of forces and hardware near Stanytsia Luhanska, recently facilitated and monitored by the OSCE Special Monitoring Mission (SMM) to Ukraine is a commendable step towards wider disengagement along the contact line, the SMM's Chief Monitor Ambassador Yaşar Halit Çevik said in his first address to the OSCE Permanent Council today in Vienna...
Publishing date:
4 July 2019
Content type:
Daily report
Compared with the previous reporting period, the SMM recorded more ceasefire violations in Donetsk region and fewer in Luhansk region. A man was killed by an explosive device in Horlivka. The SMM saw fresh craters and damage due to shelling to buildings in Khreshchatytske and Pikuzy and a fresh crater in Maiorove. Small-arms fire as assessed as directed at an SMM mini-unmanned aerial vehicle near Debaltseve. The SMM saw deminers and the dismantling of the former forward position of the Ukrainian Armed Forces inside the Stanytsia Luhanska disengagement area. The Mission recorded projectiles in flight inside the disengagement area near Zolote. The SMM saw unexploded ordnance near Molodizhne. The Mission facilitated and monitored adherence to the ceasefire to facilitate repairs and the operations of critical civilian infrastructure. Restrictions of the SMM's access continued in the disengagement areas and elsewhere. Its freedom of movement was also denied in non-government-controlled Maiorove...
Publishing date:
4 July 2019
Content type:
Press release
VIENNA, 4 July 2019 – OSCE Representative on Freedom of the Media Harlem Désir today called on participating States to implement the Ministerial Council Decision on Safety of Journalists, as he presented his biannual report to the OSCE Permanent Council in Vienna...
Publishing date:
4 July 2019
Content type:
Press release
LUXEMBOURG, 4 July 2019 – The OSCE Parliamentary Assembly's 28th Annual Session opened today with calls for strengthening multilateral institutions to protect democracy, promote security and advance sustainable development. Nearly 300 parliamentarians from across North America, Europe and Central Asia have gathered in Luxembourg for the five-day meeting, being held under the theme "Advancing Sustainable Development to Promote Security: The Role of Parliaments."...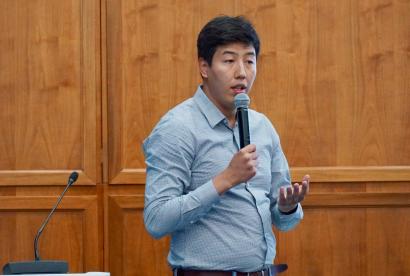 Publishing date:
4 July 2019