News and press releases from the OSCE's global activities.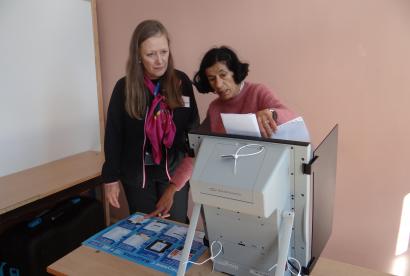 Publishing date:
3 October 2022
Content type:
Press release
SOFIA, 3 October 2022 – Bulgaria's 2 October early parliamentary elections were competitive and fundamental freedoms were generally respected, although allegations of vote-buying and pressure on voters negatively affected parts of the process, international observers said in a statement today. Despite a late start to the preparations and the limited technical and administrative capacity of the election administration, the elections were organized adequately, the statement says.
Publishing date:
29 September 2022
Content type:
Press release
WASHINGTON D.C., 29 September 2022 – The OSCE Office for Democratic Institutions and Human Rights (ODIHR) today opened an election observation mission for the 8 November midterm congressional elections in the United States, following an invitation from the national authorities.
Publishing date:
27 September 2022
A series of workshops on the effective investigation and prosecution of criminal acts threatening the integrity of elections concluded today in Mostar.
Publishing date:
23 September 2022
OSCE Mission publishes public opinion survey results on BiH citizens' perception of elections and electoral processes The OSCE Mission to Bosnia and Herzegovina (BiH) published its survey findings today following a state-wide survey on citizens' perception of elections in BiH. The survey aimed to
Publishing date:
15 September 2022
From 9 to 12 September, the OSCE Mission to Montenegro facilitated a visit of the Chairperson of State Election Commission, Nikola Mugoša, to Sweden where he observed the 2022 Swedish parliamentary, regional and municipal elections. The Chairperson also visited the Swedish Parliament, the Election Authority, Stockholm City Hall and polling stations.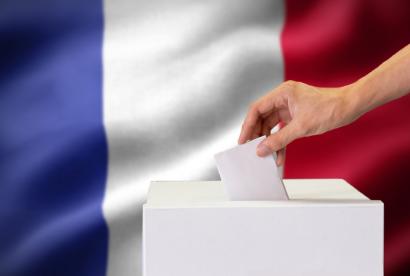 Publishing date:
6 September 2022
The April 2022 presidential election in France was competitive and pluralistic, and fundamental freedoms were respected. Voters were provided with ample and diverse information enabling them to make an informed choice among the 12 candidates, and the election administration worked effectively and
Publishing date:
31 August 2022
Content type:
Press release