News and press releases from the OSCE's global activities.
Publishing date:
8 September 2020
The UN Office on Drugs and Crime (UNODC) and the OSCE's Transnational Threats Department, in co-operation with the OSCE Project Co-ordinator in Uzbekistan, organized an online train-the-trainer course aimed at strengthening Uzbekistan's capacity to investigate terrorist financing. The event was held on 7 and 8 September 2020.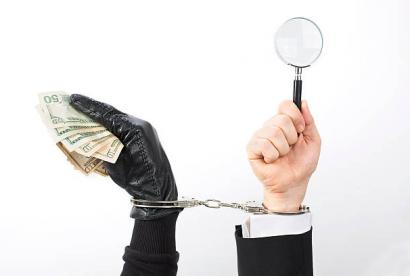 Publishing date:
27 August 2020
An OSCE-supported half-day training webinar on the role of the Financial Intelligence Unit (FIU) in investigating suspicious transactions concluded in Nur-Sultan on 27 August 2020.
Publishing date:
21 August 2020
The OSCE Mission to Bosnia and Herzegovina (BiH) concluded a series of online courses on reporting on terrorism, preventing terrorism and countering violent extremism that lead to terrorism (P/C VERLT) on 21 August 2020. The series was developed for representatives of electronic and print media in BiH...
Publishing date:
17 July 2020
OSCE Secretary General Thomas Greminger and the Executive Director of the United Nations Office on Drugs and Crime (UNODC) Ghada Fathi Waly signed a plan of joint action for the period 2020-2022 today at UNODC in Vienna...
Publishing date:
15 July 2020
Sharing advanced experience in the analysis of suspicious transactions reports (STR) and further financial investigation is the objective of an OSCE-organized online seminar that opened in Ashgabat on 15 July 2020. The two-day event will provide an overview of initial, operational and strategic analysis and financial investigation in efforts to combat money laundering, the financing of terrorism and the proliferation of weapons of mass destruction.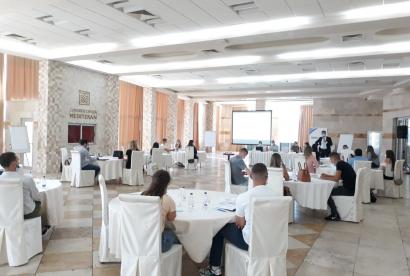 Publishing date:
9 July 2020
Young people represent the most vulnerable group exposed to violent extremism and radicalization, but also have the greatest potential to combat and prevent it. This was the conclusion of a two-day workshop on youth engagement to prevent and counter violent extremism (P/CVE) and radicalization, organized by the OSCE Mission to Montenegro and the Ministry of Sports and Youth on 6 and 7 July 2020 in Bečići...
Publishing date:
1 July 2020
Content type:
Press release
COPENHAGEN/NAPLES/NEW YORK, 30 June 2020 – On the occasion of the International Day of Parliamentarism the United Nations Office of Counter-Terrorism (UNOCT), the OSCE Parliamentary Assembly and the Parliamentary Assembly of the Mediterranean (PAM) co-organized an online event on the role of parliamentarians in countering terrorism in the context of the COVID-19 pandemic. The objective of the event was to deepen co-operation in response to the ongoing threat posed by terrorism and violent extremism in the midst of the unprecedented crisis all nations face...