News and press releases from the OSCE's global activities.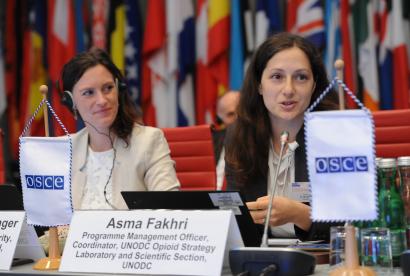 Publishing date:
4 June 2019
Content type:
Press release
VIENNA, 4 June 2019 – Reducing demand and supply in illicit drugs, curbing their trade via the Darknet, promoting international partnerships, engaging with young people and stepping up rehabilitation and reintegration measures are key to countering the evolving threat of illicit synthetic drugs, said participants of the two-day 2019 OSCE-wide conference that concluded today in Vienna...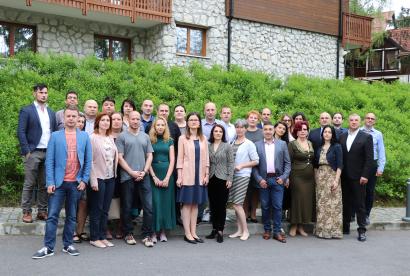 Publishing date:
3 June 2019
A specialized training course on appropriate and effective responses to gender-based violence for Romanian police and prosecutors, organized by the OSCE's Transnational Threats Department/Strategic Police Matters Unit, was held from 27 to 31 May 2019 in Poiana Brasov, Romania...
Publishing date:
30 May 2019
Content type:
Press release
VIENNA, 30 May 2019 – The OSCE bid farewell to the Chief Monitor of the Special Monitoring Mission to Ukraine (SMM), Ambassador Ertuğrul Apakan, at a meeting of the Permanent Council in Vienna today with addresses by OSCE Chairperson-in-Office Slovakia's Minister for Foreign and European Affairs Miroslav Lajčák and OSCE Secretary General Thomas Greminger...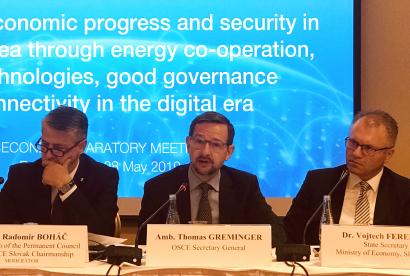 Publishing date:
27 May 2019
Content type:
Press release
BRATISLAVA, 27 May 2019 – Sustainable energy is indispensable for growth, prosperity and security in the OSCE region. Participants of the 2nd Preparatory Meeting of the OSCE Economic and Environmental Forum (EEF) today in Bratislava called for stronger inter-institutional co-operation and an inclusive dialogue among all relevant stakeholders, focused on economic progress and security. They stressed that energy co-operation, good governance and connectivity in the digital era are key prerequisites for a successful energy transition...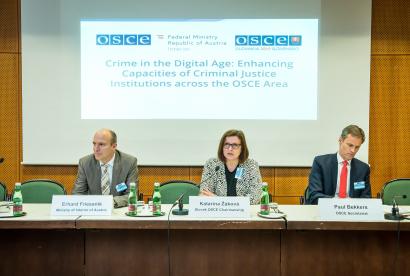 Publishing date:
27 May 2019
More than 140 criminal justice practitioners and representatives of the OSCE participating States, OSCE Partners for Co-operation and international organizations explored how to effectively counter cybercrime and cyber-enabled crime at a conference in Vienna on 24 May organized by the Strategic Police Matters Unit of the OSCE Secretariat's Transnational Threats Department, in co-operation with the 2019 Slovak OSCE Chairmanship and the Austrian Federal Ministry of the Interior...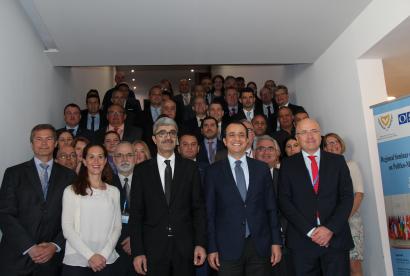 Publishing date:
23 May 2019
The democratic control of armed and security forces in the context of the eastern Mediterranean region was the focus of a seminar organized by the OSCE Conflict Prevention Centre and Cyprus from 20 to 24 May 2019 in Larnaca. The discussion brought together more than 60 participants from OSCE participating States and the Mediterranean Partners for Co-operation. The participants included senior officers from the armed forces, senior government officials, and representatives of the OSCE Parliamentary Assembly, the OSCE Office for Democratic Institutions and Human Rights, academia and civil society...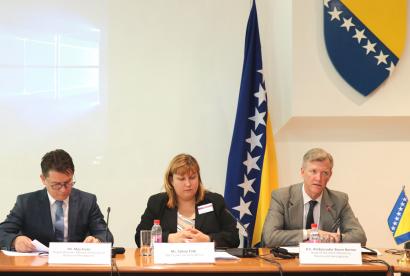 Publishing date:
23 May 2019
Content type:
Press release
SARAJEVO, 23 May 2019 – A two-day training course on the role of information and communication technologies (ICT) in the context of regional and international security, which gathered some 40 participants from seven countries of South-Eastern Europe started today in Sarajevo. The training course is jointly organized by the Ministry of Security of Bosnia and Herzegovina (BiH), the OSCE Transnational Threats Department and the OSCE Mission to BiH...