News and press releases from the OSCE's global activities.
Publishing date:
24 October 2019
Content type:
Press release
TIRANA, 24 October 2019 – While Albania looks to Europe for its future, our history, geography and economy are rooted in the Mediterranean region, stated today in Tirana Albania's Acting Foreign Affairs Minister Gent Cakaj, while opening 2019 OSCE Mediterranean Conference...
Publishing date:
15 October 2019
Content type:
Press release
COPENHAGEN, 15 October 2019 – A new report issued by the OSCE Parliamentary Assembly's Ad Hoc Committee on Countering Terrorism (CCT) provides a comprehensive look at the state of implementation of a key UN Security Council Resolution on addressing the threat posed by foreign terrorist fighters returning or relocating from conflict zones...
Publishing date:
9 October 2019
A two-day national seminar on strengthening rule of law-compliant criminal justice responses to terrorism concluded on 9 October 2019 in Dushanbe. The event was organized by the OSCE Programme Office in Dushanbe in close co-operation with the Action against Terrorism Unit of the OSCE Secretariat's Transnational Threat Department. It brought together more than 30 representatives of law enforcement agencies, the judiciary, the bar association and NGOs that work on preventive measures against terrorism...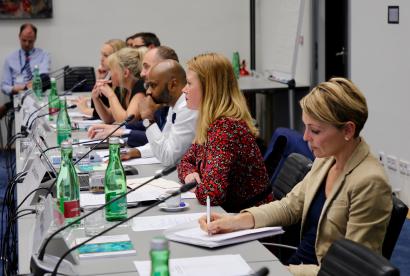 Publishing date:
2 October 2019
More than 40 representatives of law enforcement agencies, government and practitioners as well as international organizations gathered in Vienna on 2 October 2019 for the official launch of the OSCE handbook on Understanding the Role of Gender in Preventing and Countering Violent Extremism and Radicalization That Lead to Terrorism: Good Practices for Law Enforcement. The handbook, the first of its kind, is the result of a two-year collaborative effort by experts on gender, security sector and countering violent extremism based on case studies from across the OSCE area...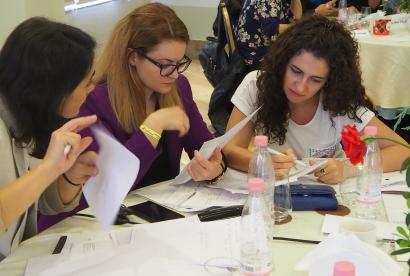 Publishing date:
27 September 2019
Twenty-three participants (including eight women) completed a five-day training course on 27 September 2019 held in Golem, Albania, aimed at further strengthening their capacity to counter the financing of terrorism. The participants were from Albania's General Directorate for the Prevention of Money Laundering, the State Intelligence Service (SHISH), the Albanian State Police, the Ministry of Justice and the Prosecution Office for Serious Crimes. The course was jointly organized by the OSCE's Transnational Threats Department, the OSCE Presence in Albania, the UN Office on Drugs and Crime (UNODC), and the International Criminal Investigative Training Assistance Program (ICITAP)...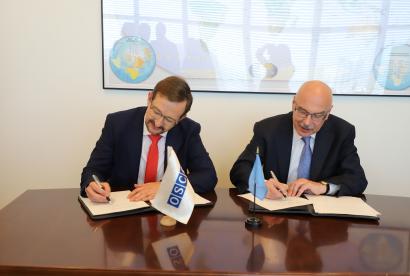 Publishing date:
23 September 2019
OSCE Secretary General Thomas Greminger and UN Under-Secretary-General and Head of the United Nations Counter-Terrorism Office (UNOCT) Vladimir Voronkov signed a Biennial Action Plan for 2019-2021 in New York on 23 September 2019 to strengthen their co-operation in addressing key challenges and supporting international efforts related to preventing and countering terrorism...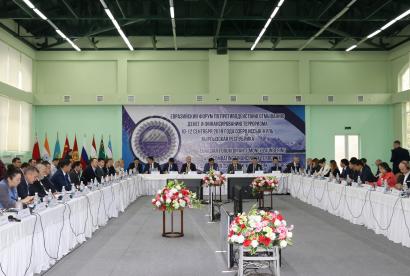 Publishing date:
16 September 2019
From 10 to 12 September 2019, the first Eurasian Forum for Anti-Money Laundering and Combating the Financing of Terrorism (AML/CFT) took place in Issyk-Kul province, Kyrgyzstan. The State Financial Intelligence Service under the Government of the Kyrgyz Republic (SFIS) and the Eurasian group on combating money laundering and financing of terrorism (EAG) organized this forum with the support of the OSCE Programme Office in Bishkek and the United Nations Office on Counter-Terrorism (UNOCT).