News and press releases from the OSCE's global activities.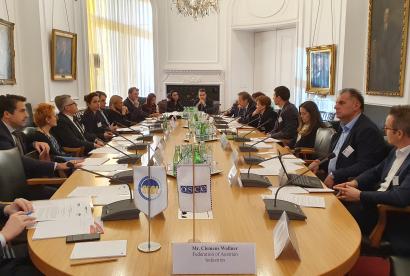 Publishing date:
15 November 2019
Representatives from the private sector, chambers of commerce, and business associations from South-East European countries stressed the importance of attracting foreign investment as a crucial factor for stability in low and middle-income economies as a two-day workshop, organized by the OSCE and the Southeast European Cooperation Initiative (SECI), concluded on 15 November 2019 in Vienna...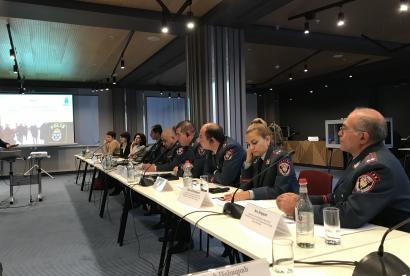 Publishing date:
15 November 2019
Policing public order based on democratic principles was the focus of a roundtable discussion organized by the Strategic Police Matters Unit of the OSCE Transnational Threats Department in Yerevan on 14 November 2019 for 11 high-level Armenian police officers and five Members of Parliament from the Standing Committee on Defence and Security...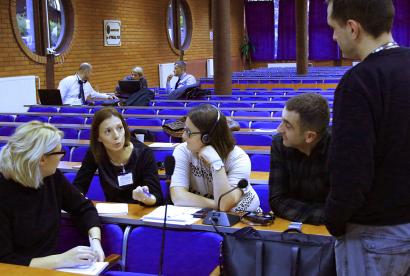 Publishing date:
14 November 2019
The OSCE Mobile Training Team delivered an interactive training course on the identification of foreign terrorist fighters (FTFs) for 25 first- and second-line Serbian border officers as well as officials of the country's Security Information Agency from 12 to 14 November 2019 in Belgrade...
Publishing date:
14 November 2019
Content type:
Press release
TASHKENT, 14 November 2019- Judges of the highest criminal courts from 23 countries gathered for a two-day OSCE-wide conference on the role of the judiciary in combating trafficking in human beings that concluded today. The participants discussed current human trafficking-related challenges and ways to foster the implementation of OSCE commitments. Strengthening the role of the judiciary as a part of the criminal justice system as a way to effectively combat trafficking in human beings was also discussed.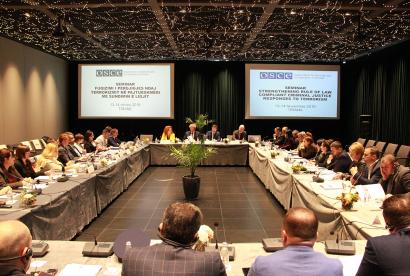 Publishing date:
14 November 2019
Strengthening rule of law-compliant criminal justice responses to terrorism was the aim of a two-day seminar which concluded on 14 November 2019 in Tirana. Over 40 Albanian practitioners from relevant government agencies, the Bar Association and civil society representatives attended the seminar...
Publishing date:
12 November 2019
Enhancing water diplomacy as a way of improving transboundary water co-operation is the focus of a workshop that is taking place on 12 and 13 November 2019 in Strasbourg, France.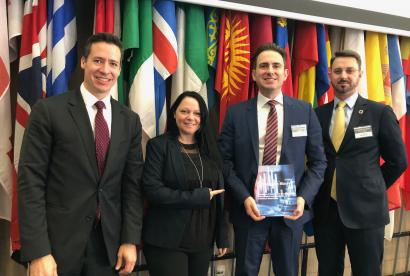 Publishing date:
11 November 2019
Content type:
Press release
VIENNA, 11 November 2019 – Human trafficking is at its core a financially motivated crime, and yet anti-trafficking efforts in the area of financial investigations are falling short across the OSCE region. In response to this, the Office of the OSCE Special Representative and Co-ordinator for Combating Trafficking in Human Beings presented today a groundbreaking compendium of resources for financial investigators based on a review of publications across the globe together with a practical step-by-step guide...