News and press releases from the OSCE's global activities.
Publishing date:
24 September 2020
The OSCE Presence in Albania organized two, three-day training sessions on how to film and edit stories on smartphones that ended on 24 September 2020. Twenty-five journalists from Albania's public broadcaster RTSH participated. The mobile journalism course – the first of this kind for RTSH – marks the start of a year-long professional training programme run by the OSCE Presence as part of the EU-funded Media in Focus project...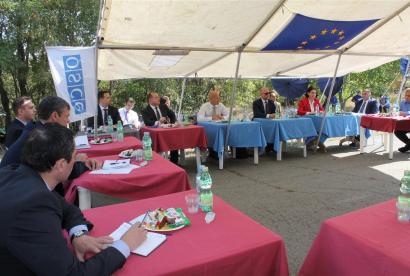 Publishing date:
24 September 2020
Content type:
Press release
ERGNETI, 24 September 2020- The 97th Incident Prevention and Response Mechanism (IPRM) took place in Ergneti, co-facilitated by Ambassador Marek Szczygieł, Head of the EU Monitoring Mission in Georgia (EUMM) and Ambassador Rudolf Michalka, Special Representative of the OSCE Chairperson-in-Office for the South Caucasus. The meeting of the Ergneti IPRM was accompanied by all the necessary precautionary health measures in the wake of the COVID-19 pandemic. Participants stressed the value of the IPRM format, emphasized the importance of direct dialogue, and engaged in constructive discussions on the most pressing issues influencing stability and security on the ground...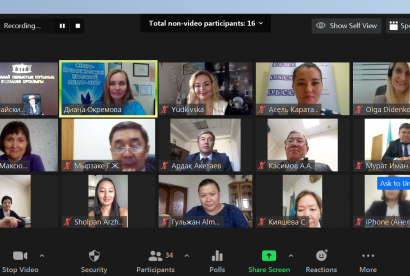 Publishing date:
24 September 2020
An OSCE-supported seminar on the protection of freedom of expression and the judicial regulation of defamation took place on 24 September 2020 in Nur-Sultan. The OSCE Programme Office in Nur-Sultan co-organized the event with the Supreme Court, NGO Legal Media Centre, Internews Kazakhstan and the United States Agency for International Development (USAID)...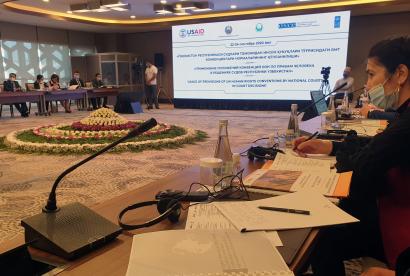 Publishing date:
24 September 2020
Judges and members of Uzbekistan's Supreme Court and the National Human Rights Centre completed a three-day seminar on 24 September 2020 about using the provisions of international treaties in decisions of the country's courts...
Publishing date:
23 September 2020
Content type:
Daily report
Summary The SMM recorded 157 ceasefire violations in Donetsk region and none in Luhansk region. In the previous reporting period, it recorded no ceasefire violations in either Donetsk or Luhansk region. Small-arms fire was assessed as aimed at an SMM mini-unmanned aerial vehicle (UAV) flying in
Publishing date:
23 September 2020
ODIHR final report on 2020 Poland presidential elections The presidential election in Poland was professionally managed despite legal uncertainty during the electoral process and gaps in regulating important aspects. These are some of the main conclusions from the final report on the Polish
Publishing date:
23 September 2020
Content type:
Press release
COPENHAGEN, 23 September 2020 – OSCE Parliamentary Assembly President George Tsereteli (Georgia) and Secretary General Roberto Montella opened a web meeting today with Belarusian Head of Delegation Andrei Savinykh, Belarusian opposition presidential candidate Sviatlana Tsikhanouskaya, and OSCE PA Bureau members by noting the importance of building dialogue for the benefit of all. Following weeks of increased polarization in Belarus characterized by street protests, violence and mass arrests, what is needed is to find common ground and pursue a way forward for the country, the PA leaders stressed...