News and press releases from the OSCE's global activities.
Publishing date:
27 September 2019
Practitioners from Belarus, Georgia, Moldova and Ukraine completed a three-day OSCE-supported workshop in Minsk on 26 September 2019, which focused on best practices and effective regulations to counter money laundering risks in the use of cryptocurrencies, and the criminalization of crypto-exchanges...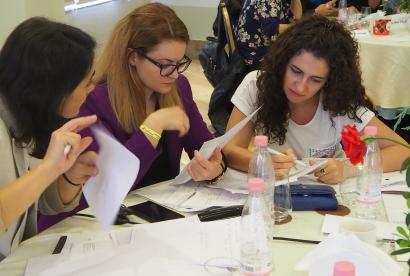 Publishing date:
27 September 2019
Twenty-three participants (including eight women) completed a five-day training course on 27 September 2019 held in Golem, Albania, aimed at further strengthening their capacity to counter the financing of terrorism. The participants were from Albania's General Directorate for the Prevention of Money Laundering, the State Intelligence Service (SHISH), the Albanian State Police, the Ministry of Justice and the Prosecution Office for Serious Crimes. The course was jointly organized by the OSCE's Transnational Threats Department, the OSCE Presence in Albania, the UN Office on Drugs and Crime (UNODC), and the International Criminal Investigative Training Assistance Program (ICITAP)...
Publishing date:
23 September 2019
Content type:
Press release
VIENNA, 23 September 2019- Law enforcement authorities and agencies should embrace Artificial Intelligence (AI) in their work to increase their efficiency and effectiveness, and to keep up with technological innovations, said opening speakers at the 2019 OSCE Annual Police Experts Meeting in Vienna today. This technology must be used in strict compliance with human rights and fundamental freedoms, they added...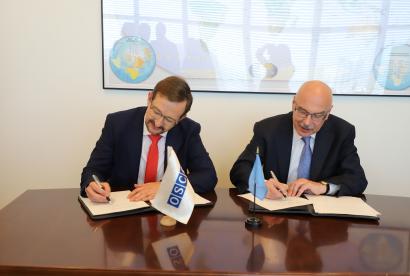 Publishing date:
23 September 2019
OSCE Secretary General Thomas Greminger and UN Under-Secretary-General and Head of the United Nations Counter-Terrorism Office (UNOCT) Vladimir Voronkov signed a Biennial Action Plan for 2019-2021 in New York on 23 September 2019 to strengthen their co-operation in addressing key challenges and supporting international efforts related to preventing and countering terrorism...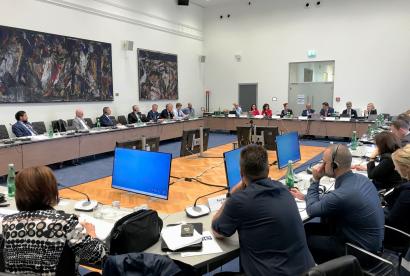 Publishing date:
23 September 2019
The Regional Anti-corruption Platform (ACP) for Internal Control Departments of border and law enforcement agencies of the OSCE participating States of South-Eastern Europe, Ukraine, and Moldova was launched on 19 and 20 September 2019 in Vienna...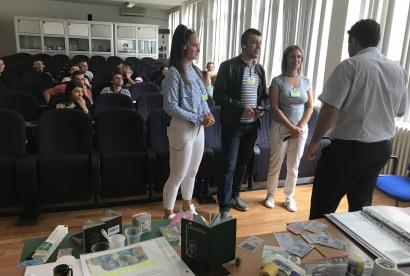 Publishing date:
20 September 2019
A five-day training course aimed at increasing the operational awareness of border guards in detecting forged documents, took place from 14 to 20 September, 2019 in Skopje, North Macedonia...
Publishing date:
20 September 2019
A three-day meeting between the OSCE and Kosovo institutions on the legal aspects of setting up an Advance Passenger Information (API) system was held in Pejë/Peć from 18 to 20 September 2019...