News and press releases from the OSCE's global activities.
Publishing date:
12 November 2020
Content type:
Press release
COPENHAGEN, 12 November 2020 – Meeting in an online format today, the OSCE Parliamentary Assembly's Standing Committee heard a keynote address by David Beasley, Executive Director of the UN World Food Programme, and discussed OSCE matters...
Publishing date:
12 November 2020
Content type:
Daily report
Summary The SMM recorded 90 ceasefire violations, including 89 undetermined explosions, in Donetsk region and seven ceasefire violations in Luhansk region. In the previous reporting period, it recorded no ceasefire violations in Donetsk region and 14 in Luhansk region. The Mission continued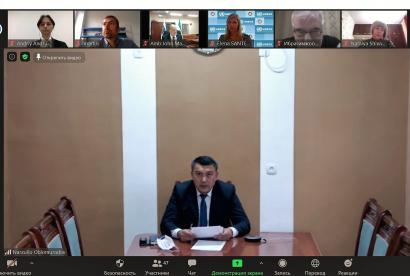 Publishing date:
12 November 2020
The OSCE Project Co-ordinator in Uzbekistan, in co-operation with the State Committee on Ecology and Environmental Protection and the UN Economic Commission for Europe (UNECE), on 12 November 2020, held the final online workshop on introducing environmental assessment systems in the country. These systems are designed to be in accordance with the UNECE Convention on Environmental Impact Assessment (EIA) in a Transboundary Context and its Protocol on Strategic Environmental Assessment (SEA)...
Publishing date:
12 November 2020
Best practices in developing strategies in the area of energy diplomacy were shared during an OSCE-organized online seminar that took place on 11 and 12 November 2020 in Ashgabat...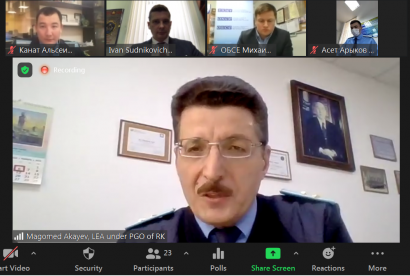 Publishing date:
12 November 2020
A four-day online training seminar on investigation practices of cybercrimes concluded on 12 November 2020 in Nur-Sultan. The OSCE Programme Office in Nur-Sultan, in co-operation with the Law Enforcement Academy under the Prosecutor General's office/Hub to Counter Global Threats, organized the event...
Publishing date:
11 November 2020
Content type:
Press release
KYIV, 11 November 2020 – The Special Representative of the OSCE Chairperson-in-Office in Ukraine and in the Trilateral Contact Group (TCG), Ambassador Heidi Grau, made the following statement to the press after the regular meetings of the TCG and its Working Groups held through video conferencing:
Publishing date:
11 November 2020
Content type:
Daily report
Summary The SMM recorded no ceasefire violations in Donetsk region and 14 in Luhansk region. In the previous reporting period, it recorded eight ceasefire violations in Donetsk region and 24 in Luhansk region. The Mission continued monitoring the disengagement areas near Stanytsia Luhanska, Zolote