News and press releases from the OSCE's global activities.
Publishing date:
7 November 2017
The OSCE Mission to Montenegro, together with the OSCE Mission to Skopje, organized a first working meeting between the institutions of Montenegro and the Former Yugoslav Republic of Macedonia in charge of drafting a protocol on co-operation between the two countries in the fight against human trafficking. The meeting was held from 30 October to 1 November 2017 in Skopje...
Publishing date:
25 October 2017
From 23 to 25 October, representatives of key Moldovan government authorities participated in an OSCE-organized study visit to Brussels to learn from representatives of Belgian institutions how they address irregular migration and labour cases that can become human trafficking.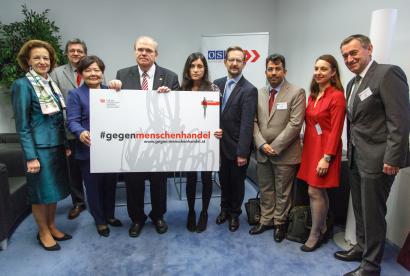 Publishing date:
20 October 2017
Content type:
Press release
Vienna, 20 October 2017 – In times of interconnected challenges to security, such as emergency situations, violent extremism or large movements of people fleeing conflict, the fight to end human trafficking requires a flexible, creative and system-wide approach involving governments, the private sector, civil society and international organizations, stressed participants at today's conference on Human Trafficking in Conflict and Crisis Situations.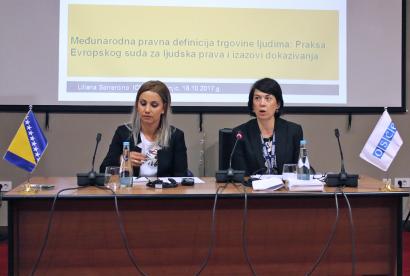 Publishing date:
19 October 2017
On the occasion of the European Union's Anti-Trafficking Day on 18 October 2017, a two-day training course concluded on 19 October for over 20 judges and prosecutors on the role and use of information technology in trafficking in human beings. The course, held in Konjic, was organized by the OSCE Mission to Bosnia and Herzegovina (BiH), the Centres for Judicial and Prosecutorial Training in the Federation of BiH and Republika Srpska, and the International Centre for Migration Policy Development (ICMPD)...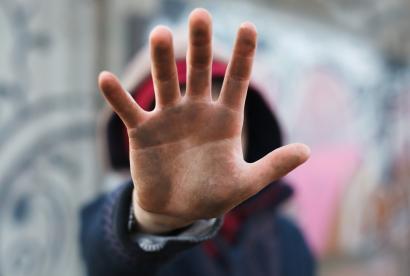 Publishing date:
11 October 2017
The importance of rights-based and comprehensive approaches to assisting victims of child trafficking was highlighted during an event organized by the OSCE Office for Democratic Institutions and Human Rights (ODIHR) in Warsaw on 12 October 2017, on the margins of the Human Dimension Seminar on the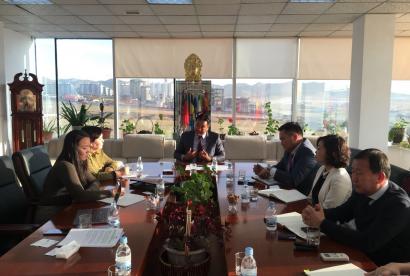 Publishing date:
6 October 2017
Content type:
Press release
ULAANBAATAR, Mongolia, 6 October 2017- OSCE Special Representative and Co-ordinator for Combating Trafficking in Human Beings, Madina Jarbussynova, concluded on Friday a four-day official visit to discuss the country's implementation of OSCE anti-trafficking commitments.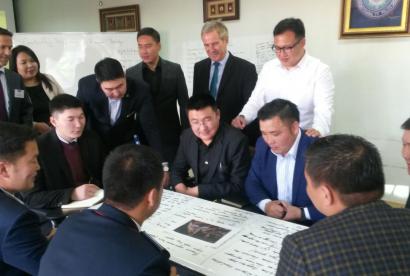 Publishing date:
4 October 2017
Local police officers from Mongolia completed a week-long OSCE-supported course on trends and tendencies of organized crime, with a specific focus on trafficking in human beings, which took place from 2 to 6 October 2017 in Ulaanbaatar.