News and press releases from the OSCE's global activities.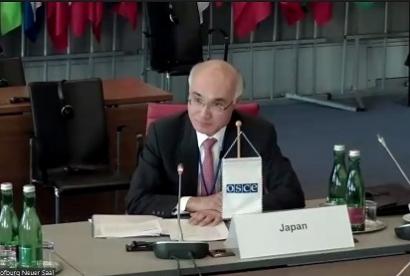 Publishing date:
26 March 2021
Content type:
Press release
VIENNA, 26 March 2021 – Good governance and the rule of law are fundamental to economic growth, political stability, and security in the OSCE region and Asian Pacific, according to participants at the OSCE Asian Partners for Co-operation Group discussion, the first under the Albanian Chair, organized in partnership with Japan...
Publishing date:
25 March 2021
From 16 to 25 March 2021, the OSCE Mission to Bosnia and Herzegovina (BiH) provided IT equipment to the anti-corruption teams across BiH. The delivery is part of the Mission's efforts to combat corruption...
Publishing date:
19 February 2021
The role of open government data as a critical component for enabling and improving the business investment climate across the OSCE region was discussed at a webinar organized by the Office of the Co-ordinator of OSCE Economic and Environmental Activities (OCEEA) on 19 February 2021.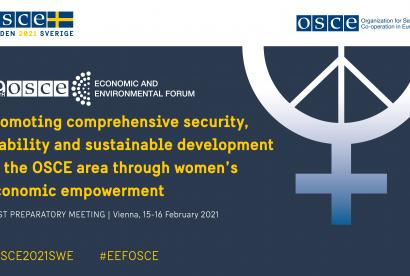 Publishing date:
16 February 2021
Content type:
Press release
VIENNA, 16 February 2020 – Women's economic empowerment, through security, stability and sustainable development, particularly during the COVID-19 pandemic, was the focus of the first preparatory meeting of the 2021 OSCE Economic and Environmental Forum; which concluded today...
Publishing date:
11 February 2021
The Balkan Asset Management Interagency Network (BAMIN), which is supported by the OSCE through an extra-budgetary project, organized its first Steering Group meeting under the Albanian Presidency on 10 February 2021. The Albanian Presidency in BAMIN is represented the Agency for Seized and Confiscated Assets from the country's Ministry of Interior...
Publishing date:
8 February 2021
On 5 February, the OSCE Project Co-ordinator in Uzbekistan (PCUz), John MacGregor handed over personal protection equipment and humanitarian aid to the Deputy Director of the Agency for External Labour Migration under the Ministry of Employment and Labour Relations of the Republic of Uzbekistan, Hojiakbar Fayzullahodjayev...
Publishing date:
5 February 2021
An online training course on international co-operation in asset recovery and cross-border collaboration prior to and during the mutual legal assistance process, for criminal justice practitioners from Montenegro, was held from 2 to 4 February 2021.