News and press releases from the OSCE's global activities.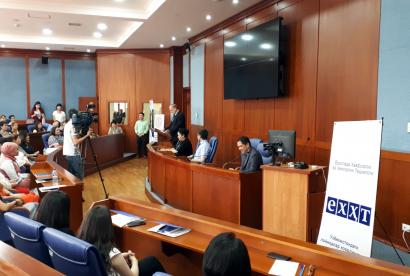 Publishing date:
24 June 2019
The OSCE Project Co-ordinator in Uzbekistan organized a three-week training course from 10 to 29 June 2019 in Tashkent, targeting some 200 junior and mid-level female managers from Uzbekistan and Kazakhstan...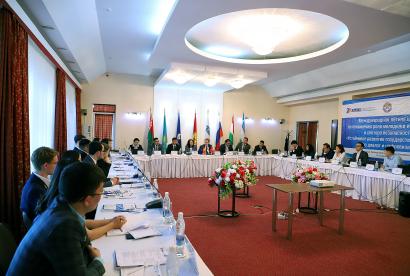 Publishing date:
21 June 2019
The annual International Summer School "Sustainable Development of the Commonwealth of Independent States (CIS) Member States through Dialogue and Digitalization" is taking place from 18 to 23 June 2019 in Issyk-Kul, Kyrgyzstan...
Publishing date:
14 June 2019
On 14 June 2019 in Baku, the Co-ordinator of OSCE Economic and Environmental Activities together with the Director of the Port of Baku launched the project Promoting Green Ports and Connectivity in the Caspian Sea Region...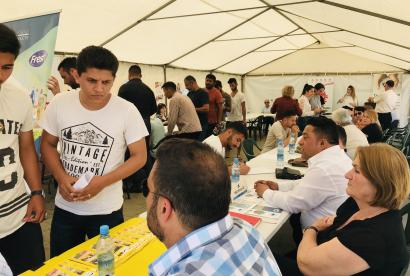 Publishing date:
13 June 2019
On 11 June, the OSCE Mission in Kosovo started a series of employment fairs for members of Kosovo Roma, Kosovo Ashkali, and Kosovo Egyptian communities in Pejë/Peć. The employment fairs aim to create a bridge between potential employers and employees, and to provide community members with a network for career exploration...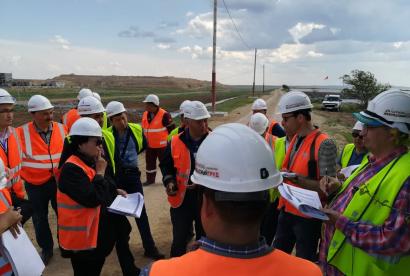 Publishing date:
13 June 2019
An OSCE-supported on-site training and evaluation workshop under an UN Economic Commission for Europe (UNECE) project on improving mining and tailings safety, with special attention to transboundary implications on the territories of Kazakhstan, Kyrgyzstan and Tajikistan, concluded on 13 June 2019 in Kokshetau, Kazakhstan.
Publishing date:
11 June 2019
An exhibition with students' artworks on the topic of corruption opened at Jordan Misja Fine Arts School in Tirana on 10 June 2019. The exhibition showcased 30 of the best works out of 70 that the school's students created as part of a competition organized by the OSCE Presence in Albania. Through this exhibition, the Presence aims to raise awareness of the topic of corruption by fostering discussion and reflection among the students and the public...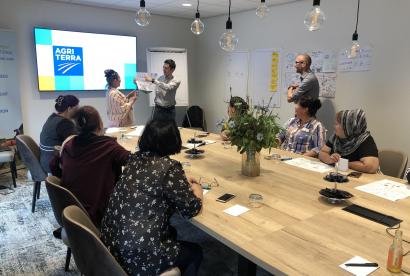 Publishing date:
7 June 2019
Horticulture, greenhouse management, use of information technologies in farming and forming and managing co-operatives in the farming sector were the focus of a five-day training and study trip organized by the Project Co-ordinator in Uzbekistan for ten Uzbek women farmers to the Netherlands, from 3 to 7 June 2019...