News and press releases from the OSCE's global activities.
Publishing date:
7 January 2021
An OSCE-organized three-day online training on international co-operation and mutual legal assistance in asset recovery for beneficiaries in Albania concluded on 7 January 2021.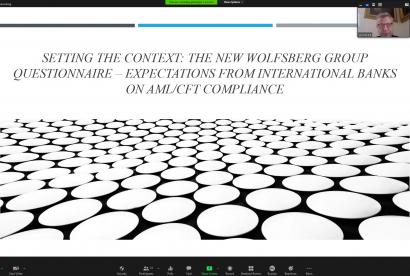 Publishing date:
23 December 2020
Recommendations on how to improve correspondent banking relations between Tajik commercial banks and banks based in the European Union and the United States were presented at an online event organized by the OSCE Programme Office in Dushanbe on 23 December 2020.
Publishing date:
16 December 2020
A two-day workshop on organized crime, asset confiscation and social re-use, organized jointly by the OSCE and UNODC, took place on 15 and 16 December 2020 for beneficiaries in South-Eastern Europe...
Publishing date:
11 December 2020
The importance of political support as a key step in introducing effective legal and policy frameworks to strengthen open data initiatives that lead to societies that are more transparent was discussed at an OSCE-organized webinar on International Anti-Corruption Day on 9 December 2020...
Publishing date:
10 December 2020
Promoting the social re-use of assets confiscated from criminal activity was the focus of two online workshops for Serbian and North Macedonian civil society organizations, law enforcement practitioners, asset management agencies and prosecutions offices, which were held on 7 and 10 December 2020. More than 30 participants attended. The workshops are part of a series of national workshops the OSCE is organizing for five South-Eastern European countries to promote the social re-use of assets as an efficient tool in preventing and fighting against organized crime and corruption...
Publishing date:
9 December 2020
SARAJEVO, 9 December 2020- The OSCE Mission to Bosnia and Herzegovina joins BiH citizens, the country's national institutions and other international organizations in marking today's International Anti-corruption Day. Today, we take stock and highlight what changes are needed to ensure citizens are served by efficient, effective and transparent government institutions...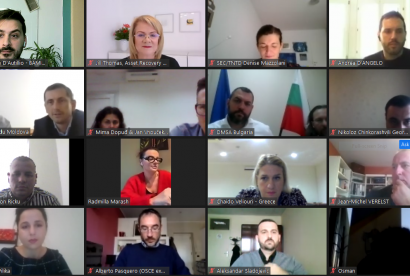 Publishing date:
27 November 2020
The OSCE supported the annual general meeting of the Balkan Asset Management Interagency Network (BAMIN) on 26 November 2020, bringing together representatives of national asset management and asset recovery offices of sixteen jurisdictions (14 BAMIN member and three guest jurisdictions), together with officials from the BAMIN Secretariat and the OSCE...