News and press releases from the OSCE's global activities.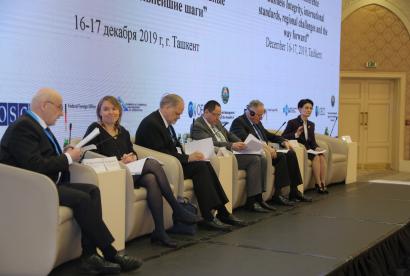 Publishing date:
18 December 2019
An international conference on "Business Integrity, International Standards, Regional Challenges and the way forward" on 16 and 17 December 2019 in Tashkent. The aim of the event was to introduce and discuss best international practices in business integrity and collective action in combating corruption. The event was organized by the OSCE Project Co-ordinator in Uzbekistan and financially supported by the Government of Germany.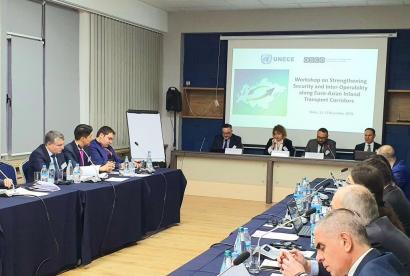 Publishing date:
13 December 2019
A two-day expert workshop on "Strengthening Security and Inter-operability along Euro-Asian Inland Transport Corridors" took place in Tbilisi on 12 and 13 December 2019. The event was organized by the Office of the Co-ordinator of OSCE Economic and Environmental Activities (OCEEA) jointly with the UN Economic Commission for Europe (UNECE) and in partnership with the Transport and Logistics Development Policy Department of the Ministry of Economy and Sustainable Development of Georgia.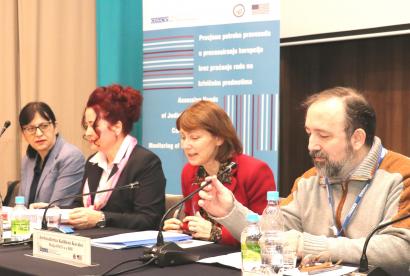 Publishing date:
12 December 2019
The establishment of special departments for fighting corruption within the Federation of Bosnia and Herzegovina (FBiH) Supreme Court and Prosecutor's Office was the focus of a peer-to-peer meeting of entity and cantonal level judges, prosecutors, police and representatives of the FBiH Government, held on 12 December 2019 in Sarajevo...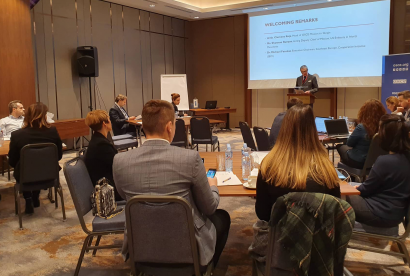 Publishing date:
6 December 2019
Government representatives, civil society members, and open data experts from Eastern and South Eastern Europe emphasized the importance of the use of open data and new digital technologies in preventing and combating corruption at an OSCE-organized workshop on 2 and 3 December 2019 in Skopje...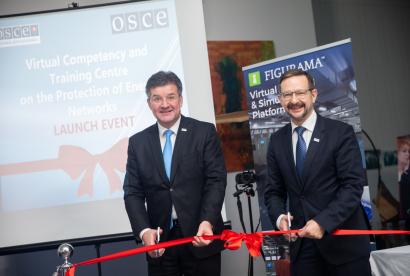 Publishing date:
5 December 2019
Content type:
Press release
BRATISLAVA, 5 December 2019 – On the margins of today's 26th Ministerial Council in Bratislava, the OSCE launched a virtual competency and training centre on the protection of critical energy networks. Chairperson-in-Office and Minister of Foreign and European Affairs of the Slovak Republic Miroslav Lajčák, together OSCE Secretary General Thomas Greminger officially inaugurated the virtual training center.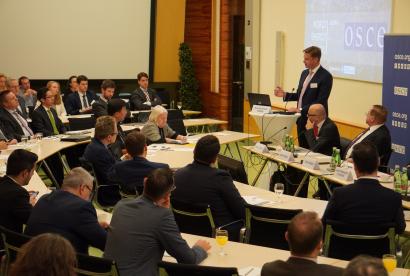 Publishing date:
29 November 2019
The impact of big data and digitalization on energy, security and society was the focus of the 2nd Vienna Energy Strategy Dialogue, which concluded on 29 November 2019 in Vienna...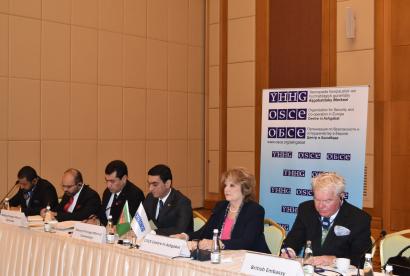 Publishing date:
29 November 2019
Promoting economic connectivity through regional stability was the focus of an OSCE-supported preparatory meeting of the Regional Technical Groups (RTG) of the Regional Infrastructure: Confidence Building (RI-CBM) Measures held on 29 November 2019. The event was organized within the framework of the Istanbul Process on Afghanistan.