News and press releases from the OSCE's global activities.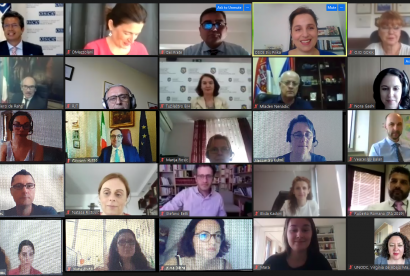 Publishing date:
9 July 2020
The OSCE Transnational Threats Department (TNTD), the Office of the Co-ordinator of OSCE Economic and Environmental Activities (OCEEA) and the OSCE Mission to Serbia organized a webinar on the exploitation of the COVID-19 pandemic by organized crime groups on 8 July 2020.
Publishing date:
7 July 2020
Content type:
Press release
VIENNA/TIRANA, 7 July 2020- Corruption is an issue that touches us all. We need to move from political declarations to effective action, said OSCE Chairperson-in-Office, Albania's Prime Minister and Minister for Europe and Foreign Affairs, Edi Rama, when remotely opening a high-level conference "Good governance and the fight against corruption in the digital era" in Vienna...
Publishing date:
29 June 2020
The disruption of labour mobility during the COVID-19 crisis and possible ways forward to address the post-pandemic recovery were the focus of an OSCE webinar held on 26 June 2020...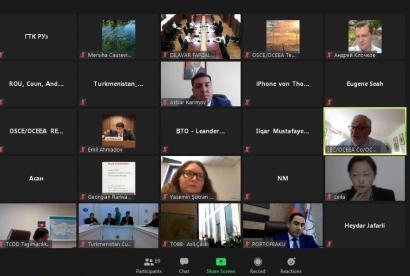 Publishing date:
19 June 2020
Making supply chains, connecting Central Asia with Europe, safer, smarter and more sustainable was the focus of a virtual discussion of some 70 logistics and trade stakeholders from the private and public sectors from Central Asia and the Caspian and Black Sea region, on 19 June 2020...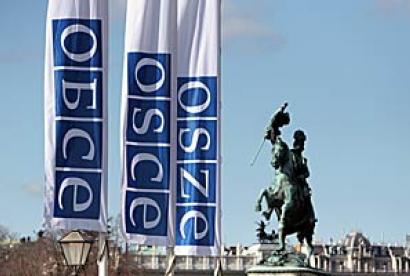 Publishing date:
16 June 2020
Content type:
Press release
VIENNA, 16 June 2020 – We must do all we can to adapt and use new technologies in preventing and combating corruption and money-laundering, participants of a two-day virtual 2nd Preparatory meeting of the OSCE Economic and Environmental Forum (EEF) urge, which concluded today. Tackling corruption will be a critical element in the ability of many countries to successfully re-emerge from the COVID-19 crisis...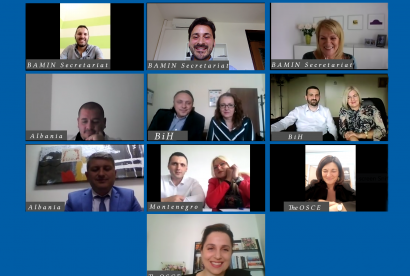 Publishing date:
4 June 2020
The Balkan Asset Management Interagency Network (BAMIN) Steering Group held an online meeting, supported by the OSCE, on 3 June 2020...
Publishing date:
2 June 2020
On 28 and 29 May 2020 in Tirana, the OSCE Presence in Albania, in co-operation with the Law Faculty at the University of Tirana, organized a workshop with the academic staff of the new Master Programme in Criminology, aimed to improve capacities of professionals, academics and policy-makers to identify root causes of crime...