News and press releases from the OSCE's global activities.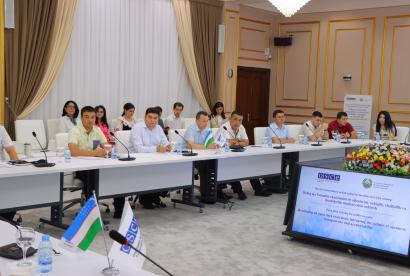 Publishing date:
24 June 2022
Improving national capacities of government institutions on open data and digitalization was the focus of a series of training seminars organized by the Office of the Co-ordinator of OSCE Economic and Environmental Activities (OCEEA) in co-operation with the Anti-Corruption Agency of the Republic of Uzbekistan (ACA) from 22 to 24 June 2022.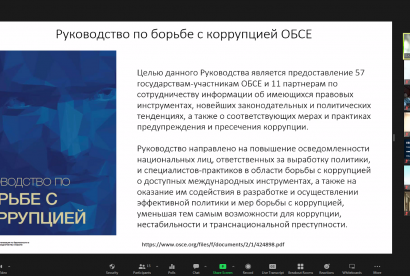 Publishing date:
23 June 2022
An OSCE-organized online seminar on best practices in preventing and countering bribery and corruption took place in Ashgabat from 23 to 24 June 2022. The purpose of the event was to present best practices of the OSCE participating States in developing measures to prevent and combat corruption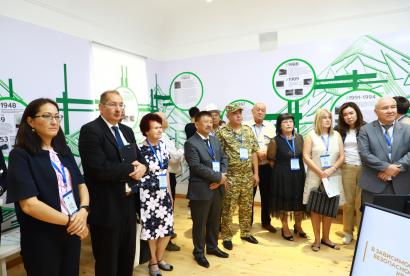 Publishing date:
22 June 2022
Mailuu-Suu is a small town located in the Jalal-Abad province, Kyrgyzstan, with a population of 22 thousand people. During the Soviet years, the town used to be a regional centre for mining uranium ore – a large industry that came to a halt with the breakup of the Soviet Union in the early 1990's. Mailuu-Suu's industrial past left multiple uranium tailings pits that partially have been rehabilitated and recultivated; yet, there still remain tailings pits that pose threat to the local population's and ecosystem's health.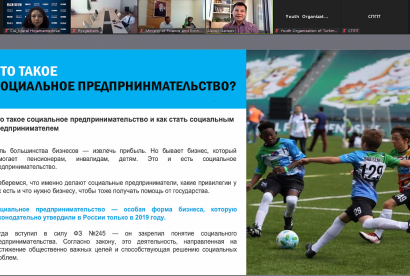 Publishing date:
20 June 2022
Social entrepreneurship, best practices and lessons learnt were discussed during an OSCE-organized online seminar in Ashgabat on 20 and 21 June 2022. The seminar brought together representatives from the Ministry of Trade and Foreign Economic Relations, Ministry of Finance and Economy of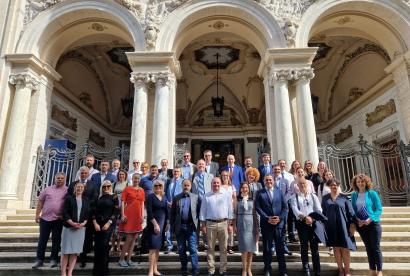 Publishing date:
1 June 2022
Following national awareness raising workshops on social re-use of confiscated assets in 2020 and 2021, government officials and civil society representatives from South-Eastern Europe gathered in Rome on 30 and 31 May for a seminar on the re-use, including re-use for social purposes, of criminal assets.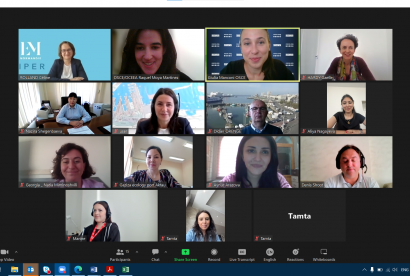 Publishing date:
31 May 2022
On 30 May 2022, women professionals from Black and Caspian Sea ports joined the first online session of the OSCE-IPER Women in Port Management training course to strengthen their professional skills and advance their careers in the logistics and maritime sectors.
Publishing date:
26 May 2022
The modernization of customs procedures in accordance with international standards and state commitments was discussed during an online event on 26 and 27 May 2022. The seminar was designed to present best practices from the OSCE participating States in bringing customs mechanisms and related