News and press releases from the OSCE's global activities.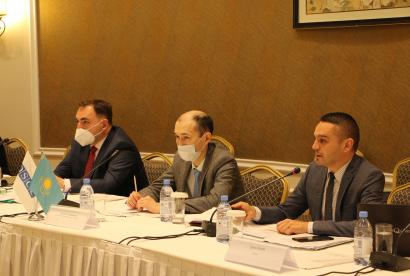 Publishing date:
15 October 2021
On 15 October 2021 in Nur-Sultan, the OSCE Programme Office in Nur-Sultan concluded a two-day seminar on countering illegal capital flight.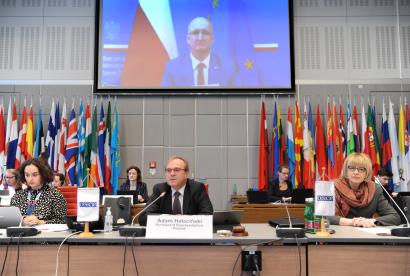 Publishing date:
12 October 2021
Content type:
Press release
VIENNA, 12 October 2021 – Immediate actions offers a chance to curb economic and environmental security risks, and build more resilient and sustainable societies in the OSCE and the Mediterranean regions say participants at the OSCE 2021 Mediterranean Partners Conference, which opened today in Vienna...
Publishing date:
8 October 2021
An advanced training programme on crime analysis, organized by the OSCE Presence in Albania, was held from 5 to 8 October 2021, in Durrës. Building upon last year's training course on the concepts and techniques of crime analysis for Albania's State Police, the course was tailored to the needs of the Crime Information Analysis Units of State Police and the Albanian Financial Intelligence Unit.
Publishing date:
7 October 2021
An OSCE-supported roundtable discussion on implementing the Aarhus Convention principles in Kazakhstan concluded on 7 October 2021 in Turkestan, held in a blended format.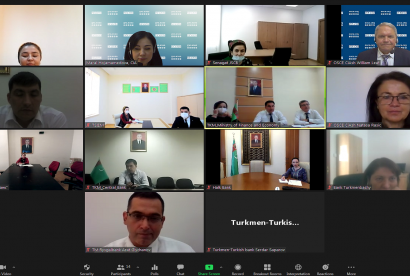 Publishing date:
15 September 2021
OSCE seminar in Turkmenistan promotes best practices in development of capital market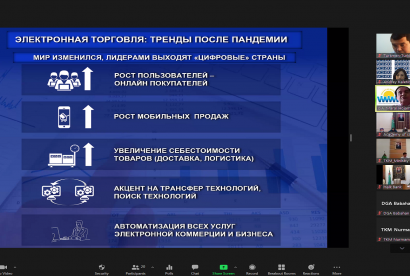 Publishing date:
10 September 2021
A two-day seminar on promoting e-business and e-commerce and defining the role of government in elaboration of legislation to promote digitalization was held online on 9 and 10 September 2021.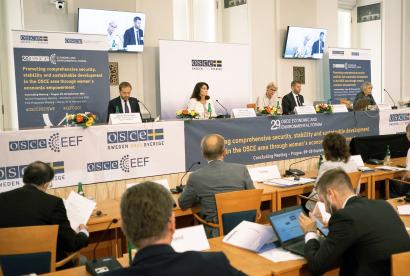 Publishing date:
9 September 2021
Content type:
Press release
PRAGUE, 9 September 2021- Promoting women's economic empowerment and their access to education, social protection and the labour market, particularly in the post pandemic period, is critical to achieving stability and sustainable development across the OSCE area, said participants today at the opening of the 2021 OSCE Economic and Environmental Forum in Prague.