News and press releases from the OSCE's global activities.
Publishing date:
6 March 2020
On the second anniversary of Serbia's Interior Ministry's Anti-Corruption Department, held in Belgrade on 6 March 2020, ten Serbian police officers received diplomas after successfully completing internationally accredited courses in financial crime forensics...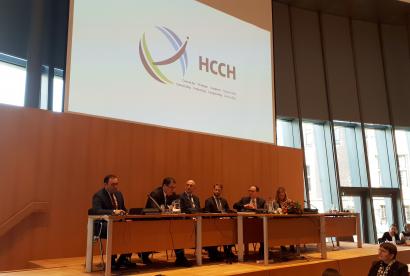 Publishing date:
5 March 2020
With support of the OSCE Project Co-ordinator in Uzbekistan, a delegation of Uzbek senior government officials participated at the Council on General Affairs and Policy (CGAP) of the Hague Conference on Private Property Law (HCCH) held in The Hague from 3 to 6 March, 2020.
Publishing date:
28 February 2020
Preparations for the expected regular Eurasian group's (EAG) mutual evaluation of Turkmenistan's compliance to the Financial Action Task Force's (FATF) standards on anti-money laundering and countering of financing of terrorism (AML/CFT) efforts, including 11 indicators of effectiveness and 40 technical recommendations, were the focus of an OSCE seminar from 26 to 28 February 2020 in Ashgabat. The seminar was attended by representatives of law enforcement agencies, supervisory bodies, and other relevant government and non-government agencies...
Publishing date:
19 February 2020
Content type:
Press release
VIENNA, 19 February 2020 – The first preparatory meeting of the 2020 OSCE Economic and Environmental Forum concluded on 18 February in Vienna. The meeting focused on countering corruption by improving the understanding of how new technologies affect government and economic development, stability and security in the region.
Publishing date:
17 February 2020
Content type:
Press release
VIENNA, 17 February 2020 – The OSCE Parliamentary Assembly's Special Representative on Combating Corruption, Cypriot parliamentarian Irene Charalambides , addressed today the first preparatory meeting of the OSCE's 2020 Economic and Environmental Forum, noting that political will is key to bringing about change in fighting corruption, and therefore a change in mentality at all levels is urgently needed...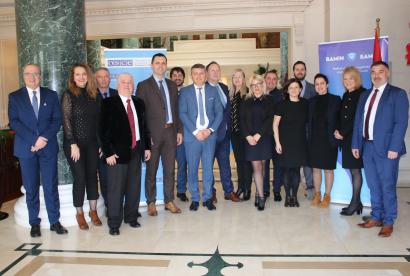 Publishing date:
13 February 2020
The OSCE-supported meeting of the Balkan Asset Management Interagency Network (BAMIN) Steering Group took place in Tirana on 12 and 13 February 2020. The event was hosted by the Agency for Seized and Confiscated Assets of Albania's Ministry of Finance. Participants discussed ways the Network could reach its aim of achieving full operationalization and sustainable management, including by involving new members or observers for the years 2020– 2022.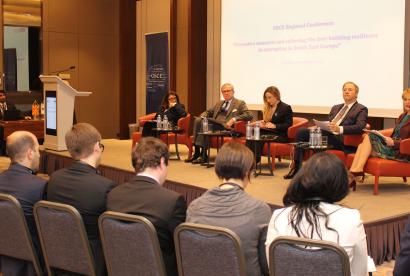 Publishing date:
10 February 2020
Content type:
Press release
SKOPJE, 10 February 2020 – Representatives of national and international anti-corruption bodies and law enforcement agencies from South-Eastern Europe met today in Skopje at a two-day regional conference, organized by the OSCE Mission to Skopje and OSCE Albania's Chairmanship. The event will focus on preventing and tackling corruption...