News and press releases from the OSCE's global activities.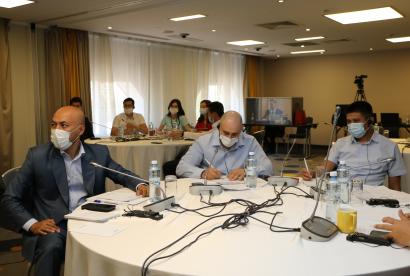 Publishing date:
23 July 2021
An OSCE-supported four-day Egmont Group course on strategic analysis concluded on 23 July 2021 in Nur-Sultan.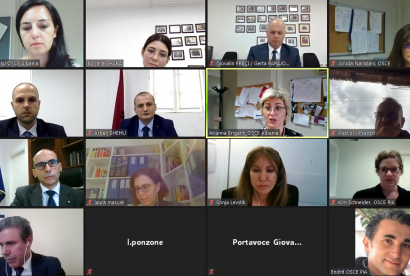 Publishing date:
16 July 2021
Content type:
Press release
TIRANA, 16 July 2021 – The OSCE Presence in Albania will partner with the Italian NationalAnti-Corruption Authority (ANAC) to strengthen professional capacities of the AlbanianSupreme State Audit Institution (ALSAI) in conducting public procurement audits andenhancing their quality. A first meeting to define the needs of the Institution and develop atraining programme took place online todayon 16 July 2021.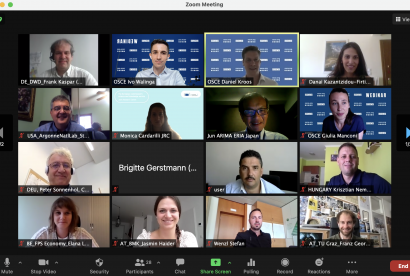 Publishing date:
15 July 2021
The necessity to identify and address threats to energy networks through robust and effective risk prevention and management policies has never been greater, said experts during an OSCE webinar on protecting critical energy infrastructures in the age of extreme weather held on 13 July 2021.
Publishing date:
7 July 2021
Developing small business ideas for women in Turkmenistan, a precondition for sustainable economic growth, foreseen challenges and opportunities, were the focus of an OSCE Center in Ashgabat-hosted seminar on 6 and 7 July 2021 in Ashgabat...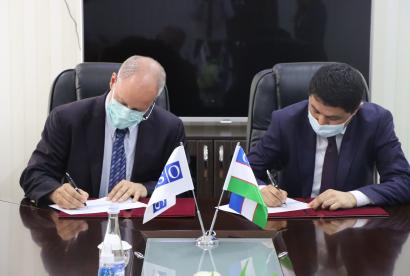 Publishing date:
5 July 2021
On 5 July 2021, the OSCE Project Co-ordinator in Uzbekistan, Pierre von Arx, met with Akmal Burkhanov, the Director of the Anti-corruption Agency in Uzbekistan, to discuss co-operation on implementation of a joint 2021-2022 project and to sign a joint work plan.
Publishing date:
5 July 2021
From 24 June to 2 July 2021, the OSCE Presence in Albania organized an online training course for businesses on whistleblowing and whistleblowers protection. The course highlighted whistleblowing as a relevant mechanism in maintaining integrity and controlling corruption. The event was organized in collaboration with the High inspectorate for Declaration and Audit of Assets and Conflict of interest (HIDAACI).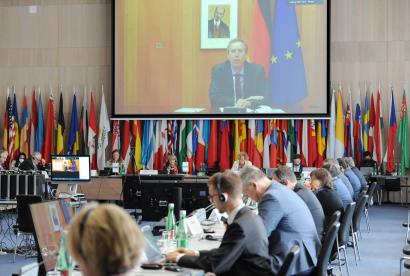 Publishing date:
5 July 2021
Content type:
Press release
VIENNA, 5 July 2021 – Thirty years on from the 1990 Bonn Document, the OSCE hosted a conference reviewing how to continue contributing to European peace, security and prosperity through a market-based economy and environmental protection...