News and press releases from the OSCE's global activities.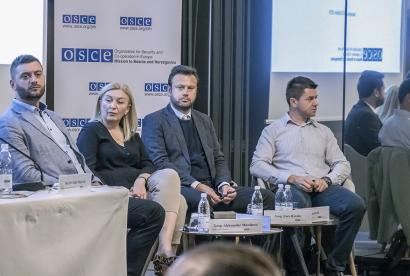 Publishing date:
10 October 2019
Content type:
Press release
SARAJEVO, 10 October 2019 – Over 80 representatives of the security sector, law enforcement agencies, academia, the private sector and the international community in Bosnia and Herzegovina (BiH) gathered today in Sarajevo at the presentation of the Guidelines for a Strategic Cybersecurity Framework in BiH. This is the first document in the country that will set a framework for a comprehensive and strategic approach in responding to serious cybersecurity threats in a more systematic manner...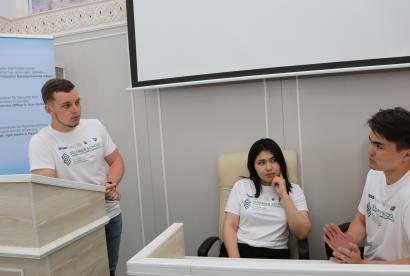 Publishing date:
8 July 2019
An OSCE-supported summer school for law students and young law researchers, focusing on the relationship between human rights and cybersecurity, began on 8 July 2019 in Nur-Sultan.
Publishing date:
19 June 2019
Content type:
Press release
BRATISLAVA, 19 June 2019- Trends, challenges and opportunities related to inter-state security in the ICT/cyber space were the focus of a conference that brought together more than 200 representatives of governments, the private sector, civil society, academia and the UN for an OSCE-wide conference on 17 and 18 June 2019. The conference, Cyber/ICT Security for a Safer Future: The OSCE's Role in Fostering Regional Cyber Security, was organized by the Slovak OSCE Chairmanship, in co-operation with the Transnational Threats Department of the OSCE Secretariat...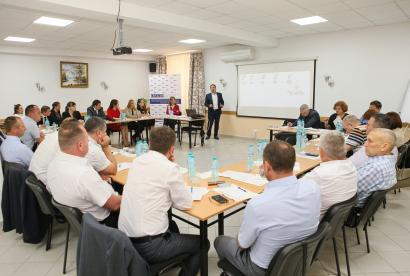 Publishing date:
7 June 2019
Sixty-two district prosecutors and judges from first instance and appellate courts upgraded their skills in investigating and prosecuting cyber-crimes involving children at two OSCE-supported workshops organized jointly with the National Institute of Justice (NIJ) from 4 to 7 June 2019 in Vadul-lui-Voda, Moldova...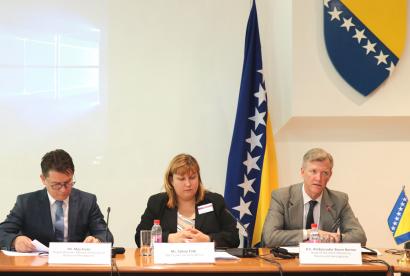 Publishing date:
23 May 2019
Content type:
Press release
SARAJEVO, 23 May 2019 – A two-day training course on the role of information and communication technologies (ICT) in the context of regional and international security, which gathered some 40 participants from seven countries of South-Eastern Europe started today in Sarajevo. The training course is jointly organized by the Ministry of Security of Bosnia and Herzegovina (BiH), the OSCE Transnational Threats Department and the OSCE Mission to BiH...
Publishing date:
15 May 2019
The Fourth Central Asian Internet Governance Forum is taking place on 15 and 16 May 2019 in Tashkent. The event aims to provide a platform to discuss Internet governance policies in Central Asian countries.
Publishing date:
9 April 2019
The Slovak 2019 OSCE Chairmanship and the OSCE Mission to Montenegro organized a two-day seminar on cyber/ICT security and use of the Internet for terrorist and organized crime purposes on 3 and 4 April 2019 in Podgorica...