News and press releases from the OSCE's global activities.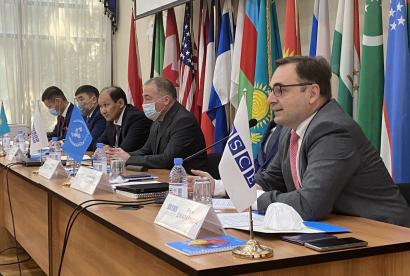 Publishing date:
30 July 2021
An OSCE-organized three-day expert meeting to develop a scenario to use in simulation exercises on countering drug-related money laundering concluded on 30 July 2021 in Almaty, Kazakhstan. It took place at the Central Asian Regional Information and Co-ordination Centre for Combating Illicit Trafficking of Narcotic Drugs, Psychotropic Substances and their Precursors (CARICC).
Publishing date:
18 March 2021
Law enforcement agencies' responses to the COVID-19 pandemic and international best practices were the focus of an online OSCE workshop for Ministry of internal affairs officials, law enforcement officers and health authorities in Kazakhstan held on 18 March 2021.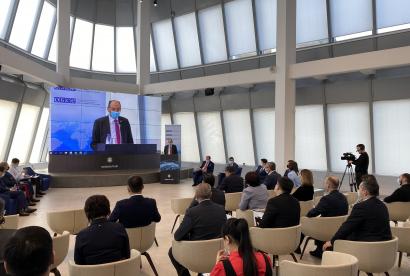 Publishing date:
12 March 2021
The OSCE-supported "Safer Communities in Kazakhstan" Forum took place on 12 March 2021 in Nur-Sultan. The event focused on unifying the efforts of government bodies and NGOs in developing sustainable and safe communities in Kazakhstan.
Publishing date:
16 October 2020
The Strategic Police Matters Unit of the OSCE's Transnational Threats Department (SPMU), in co-operation with local field operations, organized a regional training workshop on intelligence-led policing (ILP) on 15 and 16 October 2020 for senior representatives of Kazakh, Tajik, Turkmen and Uzbek law enforcement agencies...
Publishing date:
7 September 2020
An OSCE-supported half-day training webinar on prosecution for money laundering and best practices in forensic investigation concluded on 7 September 2020 in Nur-Sultan...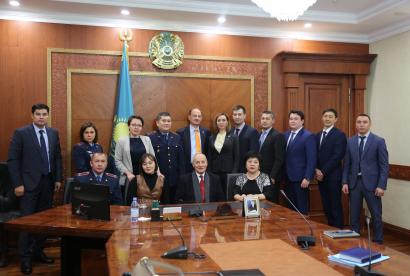 Publishing date:
28 November 2019
Some 40 officials from governmental institutions, law enforcement agencies and civil society associations attended the launch of a Community Policing Project in Karaganda on 27 November 2019. The project,which emphasizes the joint responsibility of the State and civilians in ensuring public security, is supported by the OSCE Programme Office in Nur-Sultan and Kazakhstan's Ministry of Internal Affairs....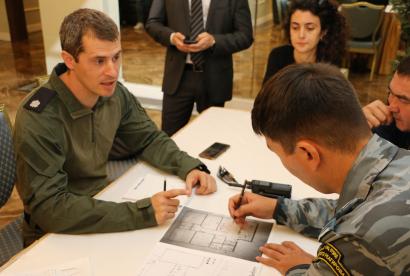 Publishing date:
20 September 2019