News and press releases from the OSCE's global activities.
Publishing date:
2 August 2019
The OSCE Programme Office in Nur-Sultan supported a two-day seminar on anti- money laundering and combating the financing of terrorism (AML/CFT) on 1 and 2 August 2019 in Almaty, Kazakhstan...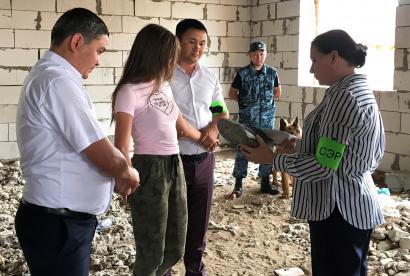 Publishing date:
26 July 2019
An OSCE-organized week-long simulation exercise on countering drug-related money laundering concluded on 26 July 2019 in Koschi, near Nur-Sultan. It took place at the Law Enforcement Agencies Academy under the General Prosecutor's Office.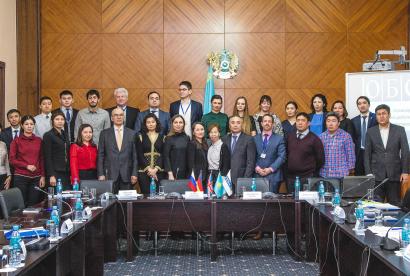 Publishing date:
11 December 2017
A one-week modular training course on collective action, the role of regulatory impact assessments and anti-corruption proofing of draft legislation for more than 40 representatives of public sector, business community and civil society concluded on 8 December 2017 in Astana.
Publishing date:
6 November 2014
Content type:
Press release
ASTANA, 6 November 2014 – Government officials, parliamentarians, representatives of regional and local bodies of power, international organizations and civil society gathered at a roundtable discussion today in Astana to discuss the status of implementation of ongoing local self-governance reform in Kazakhstan...
Publishing date:
4 April 2013
A two-day workshop on the revised Financial Action Task Force (FATF) standards, organized by the World Bank and the Kazakhstan's Committee for Financial Monitoring with the OSCE Co-ordinator for Economic and Environmental Activities, the OSCE Centre in Astana and the US Embassy in Kazakhstan began on 4 April 2013 in Burabay, Kazakhstan...
Publishing date:
29 June 2011
Content type:
Press release
URALSK, Kazakhstan, 29 June 2011 – Transparency and accountability in the management of oil, gas and other extractive industries revenues in the western Caspian Sea region of Kazakhstan is the topic of a one-day OSCE-supported roundtable discussion organized today in Uralsk...
Publishing date:
14 October 2009
Content type:
Press release
ATYRAU, 14 October 2009- Experts from countries on the Caspian Sea shore, international organizations, private sector and civil society will discuss how to best deal with oil spills at an OSCE workshop that starts in Atyrau, western Kazakhstan, today.