News and press releases from the OSCE's global activities.
Publishing date:
3 August 2021
An OSCE-supported online seminar, held from 2 to 4 August 2021, focused on preparations for the Eurasian group's (EAG) evaluation of Turkmenistan's compliance to the Financial Action Task Force's (FATF) standards on anti-money laundering and countering financing of terrorism (AML/CFT). Representatives of different law enforcement agencies, supervisory bodies, reporting entities, non-governmental organizations and other relevant government agencies and the private sector involved in the EAG evaluation process attended the seminar.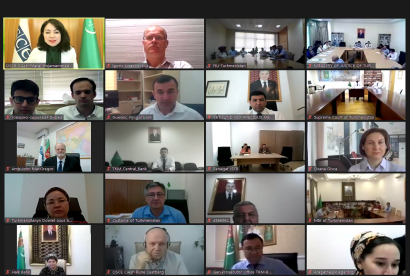 Publishing date:
16 July 2021
Best practices in risk management related to anti-money laundering and countering the financing of terrorism (AML/CFT) was the focus of an OSCE seminar from 13 to 14 July 2021 in Ashgabat. Representatives of the Ministry of Finance and Economy of Turkmenistan, its Financial Monitoring Service, the Central Bank, the Supreme Court, the General Prosecutor's Office, the Bar Association, law enforcement agencies and other state institutions, as well as the representatives of the private sector attended the seminar.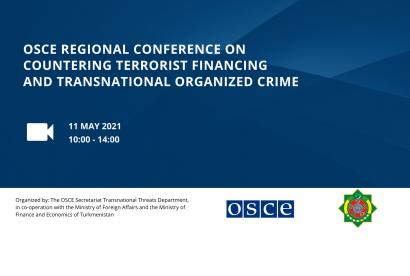 Publishing date:
11 May 2021
Fostering regional co-operation in addressing terrorist financing and organized crime was the focus of the OSCE Regional Conference on Countering Terrorist Financing and Transnational Organized Crime held online on 11 May 2021.
Publishing date:
15 July 2020
Sharing advanced experience in the analysis of suspicious transactions reports (STR) and further financial investigation is the objective of an OSCE-organized online seminar that opened in Ashgabat on 15 July 2020. The two-day event will provide an overview of initial, operational and strategic analysis and financial investigation in efforts to combat money laundering, the financing of terrorism and the proliferation of weapons of mass destruction.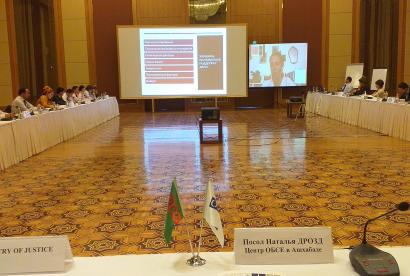 Publishing date:
25 June 2020
Strengthening rule of law compliant criminal justice responses to terrorism was the aim of an online seminar that concluded on 25 June 2020. Practitioners from relevant government agencies attended this event in Ashgabat, while international experts joined in online from their respective duty stations.
Publishing date:
3 June 2020
A three-day online training course aimed at strengthening the capacity of Turkmenistan to counter terrorist financing was organized from 1 to 3 June 2020. Eighteen experts and practitioners from the Financial Monitoring Service under the Ministry of Finance and Economy, the Ministries of Internal Affairs and of National Security, and the Prosecutor's Office of Turkmenistan participated in the course...
Publishing date:
28 May 2020
Officials from Turkmenistan's institutions and representatives of non-governmental entities, involved in the Eurasian Group on combatting money laundering and financing of terrorism (EAG)ut Mual Evaluation process are participating in OSCE-organized online consultations from 27 to 30 May 2020 in Ashgabat.