News and press releases from the OSCE's global activities.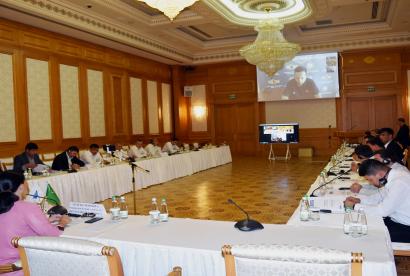 Publishing date:
13 September 2022
An OSCE-organized training course on open source intelligence in criminal investigations took place in Ashgabat from 13 to 16 September 2022. The aim of the course was to share experiences in combating drug trafficking using modern open source tools, including social media and other internet
Publishing date:
5 August 2022
An OSCE-organized training course on passenger and vehicle screening procedures at a maritime checkpoint took place in Ashgabat from 1 to 5 August 2022.  The agenda of the five-day online event included sessions on modern practices in port control procedures and security management operations at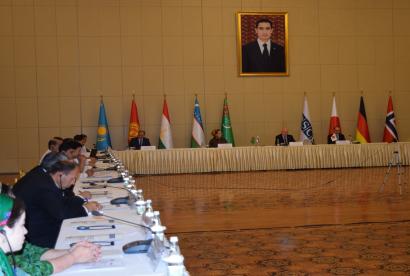 Publishing date:
26 July 2022
An OSCE-organized regional training workshop on countering illicit trafficking of cultural property took place from 26 to 28 July 2022. The three-day event, held in a blended format, aimed to strengthen further regional co-operation to combat all forms and aspects of trafficking in cultural
Publishing date:
5 November 2021
Modernization of seaport control procedures following the COVID-19 pandemic was the focus of an OSCE-organized online training course that took place from 1 to 5 November 2021.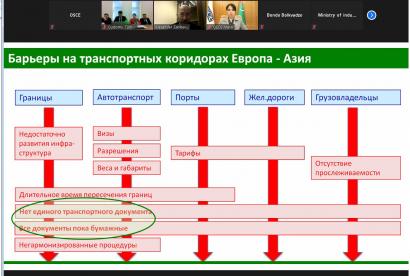 Publishing date:
22 September 2020
An OSCE-organized online seminar on digitalization of customs and transport procedures in compliance with the international standards, the UN conventions and agreements for representatives from the Ministry of Trade and Foreign Economic Relations, transport agencies and other relevant institutions opened on 22 September 2020 in Ashgabat...
Publishing date:
5 August 2020
The OSCE Centre in Ashgabat organized an online roundtable discussion on gender mainstreaming in border and security management from 3 to 5 August 2020. The event brought together representatives of the State Border, Customs and Migration Services of Turkmenistan, and was held as part of an extra-budgetary project on strengthening the capacities of the State Border Service of Turkmenistan. The roundtable aimed to acquaint participants with best international practices in promoting gender aspects in law enforcement activities...
Publishing date:
29 June 2020