News and press releases from the OSCE's global activities.
Publishing date:
16 October 2020
The OSCE Mission to Moldova organized an online public lecture for university students from across Moldova about the human rights challenges that have emerged during the COVID-19 pandemic. More than 100 students from universities in Balti, Cahul, Chisinau, Comrat, Taraclia and Tiraspol attended the public lecture...
Publishing date:
25 September 2020
An online dialogue meeting focusing on reporting on the Transdniestrian settlement process, co-organized by the OSCE Mission in Moldova and the local NGO Independent Journalism Centre (IJC), was held on 24 September 2020. The event aimed at encouraging co-operation between journalists from both banks of the Dniester/Nistru River, and contributing to media pluralism and advancing quality journalism...
Publishing date:
31 July 2020
Recognizing that human rights will be key to building back sustainable and equal societies in the post-pandemic recovery, the OSCE Mission to Moldova organized online webinars on human rights in times of COVID-19 for a coalition of public agencies, which promote and protect rights of national minorities in Moldova, from 27 to 30 July 2020...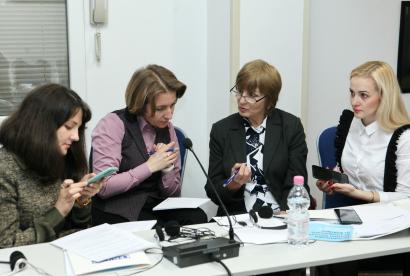 Publishing date:
27 November 2019
The OSCE's Mission to Moldova organized a two-day training course on access to healthcare by minority groups on 22 November 2019 in Chisinau. More than 25 representatives of the Agency for Interethnic Relations, the Ombudsman's office and the Council for Preventing and Eliminating Discrimination and Ensuring Equality completed the course. The course is part of an effort to establish a coalition of public agencies implementing the National Strategy for Consolidation of Interethnic Relations.
Publishing date:
15 October 2019
An OSCE-supported workshop to discuss practical ways to improve the national legal and institutional mechanisms of rehabilitation and compensation of crime victims in Moldova took place from 9 to 11 October 2019 in Chisinau. Thirty-five representatives of the justice, prosecution, health and finance state institutions, as well as relevant parliamentary committees participated in the event. The workshop was organized in cooperation with the National Institute of Justice.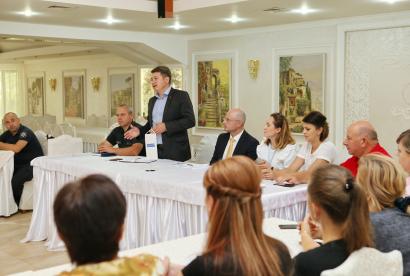 Publishing date:
29 July 2019
The OSCE Mission to Moldova supported an exposure visit for a group of 16 social service providers to a centre for counselling domestic violence aggressors in the district of Drochia, in the north of Moldova on 23 and 24 July 2019. The service providers from the left bank of the Dniester/Nistru River and the Autonomous Territorial Unit of Gagauzia had an opportunity to learn from the unique experience of the Drochia Centre, which has pioneered working with both domestic violence perpetrators and survivors...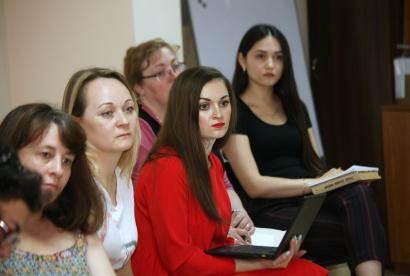 Publishing date:
11 June 2019
Forty psychologists and social workers from NGOs and shelters specialized in counselling victims of domestic violence participated in two OSCE-supported workshops in Tiraspol from 3 to 5 June and in Ribnita from 6 to 8 June 2019. They learned about best practices in assisting women in managing trauma and post-traumatic stress disorder...