News and press releases from the OSCE's global activities.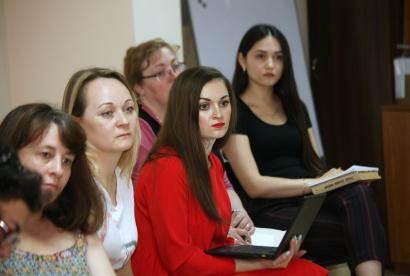 Publishing date:
11 June 2019
Forty psychologists and social workers from NGOs and shelters specialized in counselling victims of domestic violence participated in two OSCE-supported workshops in Tiraspol from 3 to 5 June and in Ribnita from 6 to 8 June 2019. They learned about best practices in assisting women in managing trauma and post-traumatic stress disorder...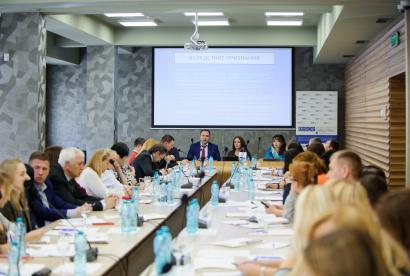 Publishing date:
5 December 2018
The OSCE Mission supported a workshop strengthening the capacity of fifty legal professionals from both banks of the Dniester/Nistru River to provide legal assistance to the population on documentation-related issues. The event took place on 30 November in Chisinau. Varying practices of the documentation process on both banks prevent the population from effectively exercising their rights. Issues related to civil status and documentation are a part of the discussions between Chisinau and Tiraspol within the framework of the settlement process.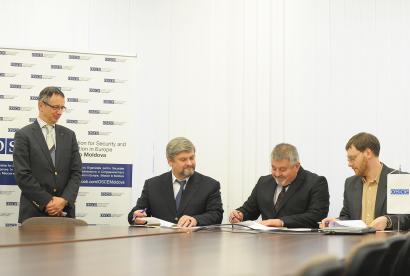 Publishing date:
15 November 2018
The three Moldovan human rights institutions – the Agency for Interethnic Relations, the Ombudsman's Office and the Council for Preventing and Eliminating Discrimination and Ensuring Equality- signed a Memorandum of Understanding on 15 November 2018 to work together on protecting and promoting the rights of national minorities in the country. The ceremony took place on the premises of the OSCE Mission to Moldova, which facilitated the development of the document.
Publishing date:
12 October 2018
Sixty-five prosecutors and judges improved their skills in investigating and prosecuting cybercrimes that target children during two workshops held in Vadul-lui-Voda, Moldova from 9 to 12 October 2018. The workshops were organized by the National Institute of Justice (NIJ) in partnership with the OSCE Mission to Moldova and the US Embassy in Moldova...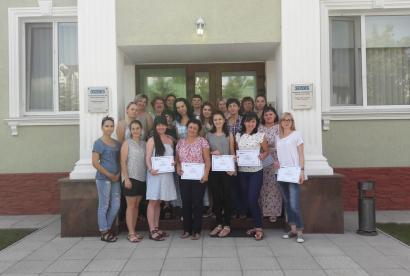 Publishing date:
28 August 2018
Twenty domestic violence care professionals from Transdniestria and Gagauzia learned how to break the cycle of abuse in a co-dependent relationship at an OSCE-supported workshop in the left-bank city of Tiraspol from 23 to 25 August 2018...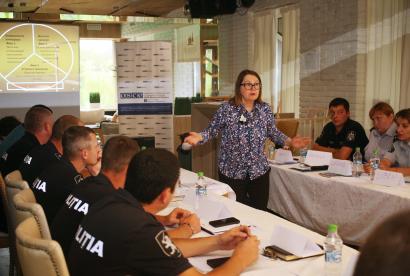 Publishing date:
3 August 2018
Some 240 district law enforcement officers and social workers completed training courses on combating domestic violence organized by the OSCE Mission to Moldova in eight southern districts of Moldova, including the Autonomous Territorial District of Gagauzia from 18 July to 2 August 2018...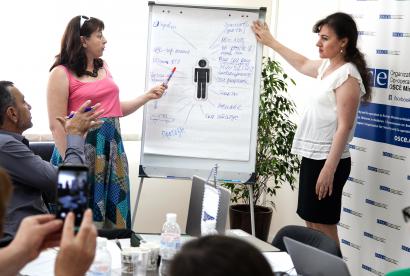 Publishing date:
11 July 2018
Seventeen civil society professionals from the left bank of the Dniester/Nistru River successfully completed a two-day capacity-building training course on best practices in identifying and assisting victims of trafficking in human beings. The event was organized by the OSCE Mission to Moldova in partnership with the Transdniestrian NGO Women's Initiatives from 10 to 11 July 2018 in Tiraspol...