News and press releases from the OSCE's global activities.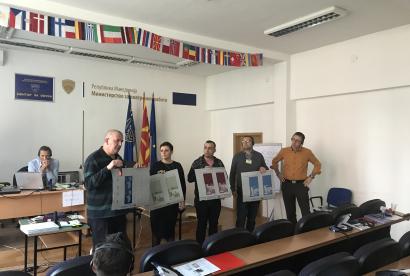 Publishing date:
18 November 2019
An OSCE train-the-trainers course on detecting forged travel documents and imposters concluded on 15 November 2019 in Skopje, North Macedonia...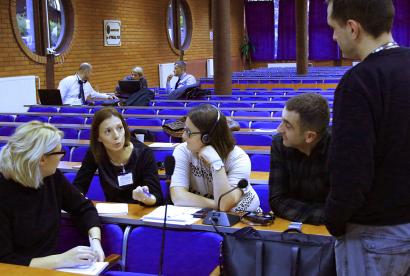 Publishing date:
14 November 2019
The OSCE Mobile Training Team delivered an interactive training course on the identification of foreign terrorist fighters (FTFs) for 25 first- and second-line Serbian border officers as well as officials of the country's Security Information Agency from 12 to 14 November 2019 in Belgrade...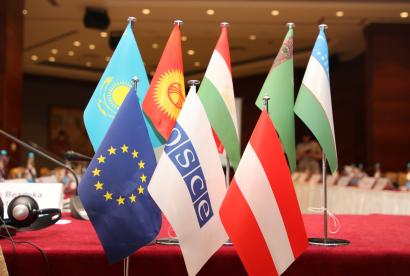 Publishing date:
7 November 2019
The OSCE, in co-operation with the Government of Kazakhstan, concluded a two-day Central Asian Border Management Initiative (CABMI) conference on 6 November 2019 in Almaty. More than 30 participants gathered to discuss the achievements and challenges of border management in the region...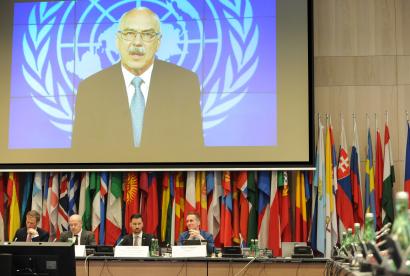 Publishing date:
1 November 2019
Content type:
Press release
VIENNA, 1 November 2019- More than 170 experts from OSCE participating States and the Partners for Co-operation gathered in Vienna on 31 October and 1 November 2019 for the Third OSCE-wide Seminar on Passenger Data Exchange. The event, which this year focuses on how to counter the risks posed by returned foreign terrorist fighters, was organized by the OSCE Transnational Threats Department's Border Security and Management Unit and the United Nations Office of Counter-Terrorism (UNOCT)...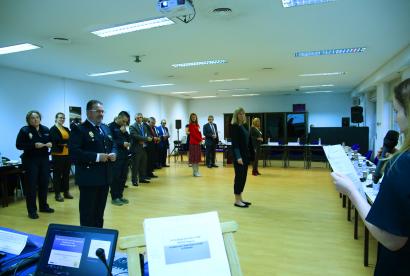 Publishing date:
25 October 2019
Members of the OSCE Mediterranean Points of Contact (PoC) Network on Border Security and Management completed a three-day intensive training course on 24 October 2019 on two gendered aspects of transnational threats: terrorism and trafficking in human beings. The course was held at the premises of the International Co-operation Division of the Spanish National Police in Madrid...
Publishing date:
21 October 2019
The OSCE Secretariat and Frontex, the European Border and Coast Guard Agency, agreed to strengthen their co-operation in combating cross-border crime, trafficking in human beings and addressing migratory challenges, in a Working Arrangement document signed last week...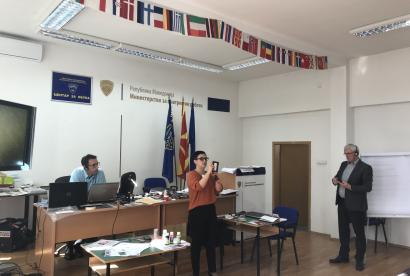 Publishing date:
21 October 2019
An advanced training course aimed at increasing border guards' operational awareness to detect forged documents concluded on 18 October 2019 in Skopje...