News and press releases from the OSCE's global activities.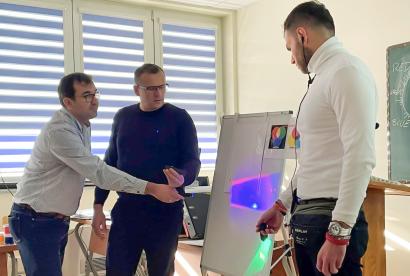 Publishing date:
9 December 2021
To help improve border security of Bosnia and Herzegovina (BiH), the OSCE's Transnational Threats Department, in co-operation with the OSCE Mission to BiH, held a training course on identifying forged travel documents for instructors at the Agency for Education and Professional Training of the BiH Ministry of Security, from 6 to 10 December 2021 in Mostar.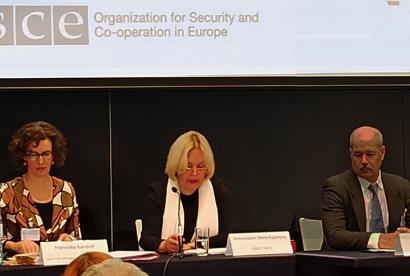 Publishing date:
9 November 2021
Recent developments in Afghanistan and related transnational threats in the Central Asian region were the focus of the 16th Central Asia Border Management Initiative (CABMI) Conference held on 8 and 9 November in Vienna.
Publishing date:
5 November 2021
Recent developments, challenges and achievements in preventing and countering corruption at the border were in focus of the two-day annual meeting of the OSCE-supported Regional Anti-corruption Platform, which concluded on 3 November 2021 in Vienna.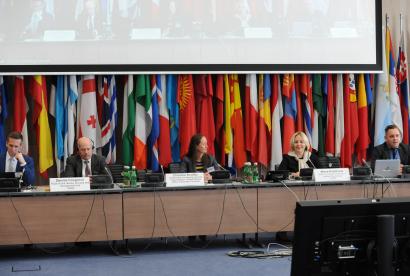 Publishing date:
1 November 2021
The OSCE Transnational Threats Department and the United Nations Office of Counter-Terrorism (UNOCT) organized a series of two events from 27 to 29 October 2021 focused on supporting States in implementing passenger data programmes, enhancing coordination between participating States, international organizations and private sector companies, and deepening regional cooperative partnerships.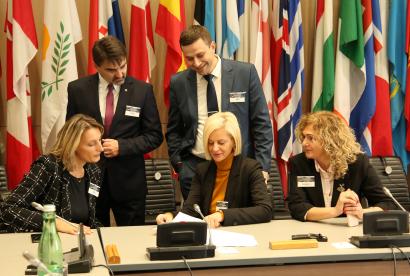 Publishing date:
18 October 2021
Members of the OSCE Gender Equality Platform on Border Security and Management and representatives of border agencies from the OSCE region and beyond discussed the importance of an inclusive approach to gender equality in the security sector on 18 October 2021.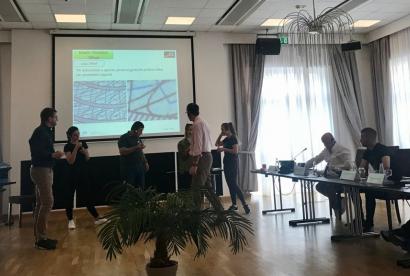 Publishing date:
4 October 2021
Albanian border police officers enhanced their skills and knowledge in detecting document and identity fraud at border crossing points through a five-day, hands-on training course jointly organized by the OSCE's Border Security and Management Unit, the OSCE Presence in Albania and the Austrian Ministry of Interior from 27 September to 1 October 2021.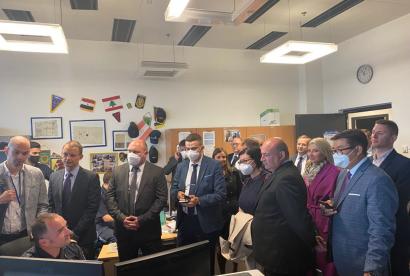 Publishing date:
23 September 2021
Current transnational threats and challenges for border agencies, such as the COVID-19 pandemic, and innovative responses were the focus of the 15th Annual Meeting of the OSCE Border Security and Management National Focal Points Network held on 21 and 22 September 2021.