News and press releases from the OSCE's global activities.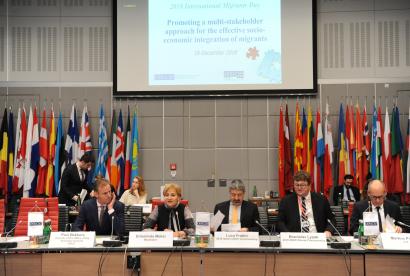 Publishing date:
18 December 2018
Content type:
Press release
VIENNA, 18 December 2018- To address labour shortages and allow migrants to be a resource for countries of origin and destination, socio-economic integration is essential, said participants at the OSCE conference held today in Vienna on the occasion of the International Migrants Day...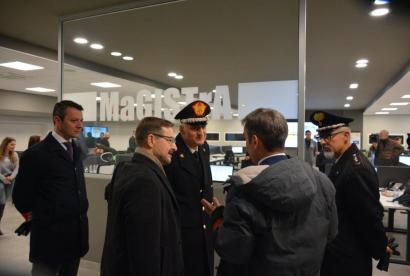 Publishing date:
17 December 2018
Over 70 anti-trafficking practitioners from more than 30 OSCE participating States and Partners for Co-operation in Europe, Central Asia and North America practiced how to apply a multi-agency and human rights-based approach during the fifth OSCE international simulation-based training to combat
Publishing date:
17 December 2018
A national training course on behavioural analysis and identification of foreign terrorist fighters (FTFs) and criminals at airports for 24 border and customs officers from Montenegro's Podgorica and Tivat airports, the Civil Aviation Agency and the Intelligence Agency of Montenegro was held from 11 to 14 December 2018 in Podgorica...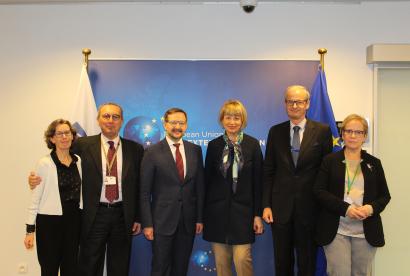 Publishing date:
13 December 2018
Improving institutional interaction and furthering co-operation between the OSCE and the EU in areas of common interest across all three OSCE security dimensions – politico-military, economic and environmental and human – was the focus of the first-ever EU–OSCE annual high-level meeting, held on 12 December in Brussels.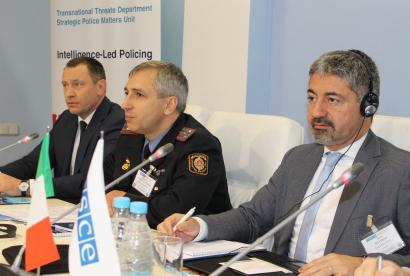 Publishing date:
13 December 2018
Way in which proactive and intelligence and/or information-led policing approaches can enhance the fight against serious and organized crime were explored at a regional workshop for law enforcement representatives of Armenia, Azerbaijan, Belarus, Moldova and the Russian Federation conducted by the OSCE Transnational Threats Department's Strategic Police Matters Unit in Minsk on 13 December 2018...
Publishing date:
5 December 2018
Content type:
Press release
Milan, 5 December 2018 – On the eve of the 25th OSCE Ministerial Council, top-level OSCE representatives attended the closing session of the OSCE Parallel Civil Society Conference that took place today. They received recommendations directed at the OSCE's executive and political bodies, institutions and participating States.
Publishing date:
30 November 2018
Twenty Mongolian law enforcement personnel, including four women, from the country's Forensics Institute, the national police and the border protection, customs and immigration agencies completed a five-day advanced training course in Ulaanbaatar on 30 November 2018 to increase their operational awareness in detecting forged documents. The course was organized by the Border Security and Management Unit of the OSCE Transnational Threats Department in co-operation with the Mongolian Law Enforcement University and Austria's Federal Ministry of the Interior...