News and press releases from the OSCE's global activities.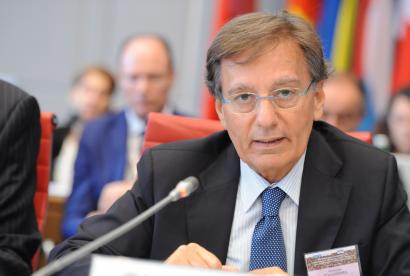 Publishing date:
16 July 2018
Content type:
Press release
VIENNA, 16 July 2018 – The effectiveness of current drug control policies and strategic and innovative approaches to reducing the supply and demand of illicit drugs are the focus of the two-day OSCE-wide anti-drugs conference that opened in Vienna today. The conference brings together some 130 representatives of OSCE participating States and OSCE Partners for Co-operation...
Publishing date:
16 July 2018
A five-day training course aimed at strengthening the capacity of government officials from Kyrgyzstan to counter terrorist financing was organized by the OSCE's Transnational Threats Department, in co-operation with the OSCE Programme Office in Bishkek and the UN Office on Drugs and Crime (UNODC)'s Global Programme against Money Laundering, from 10 to 15 July 2018...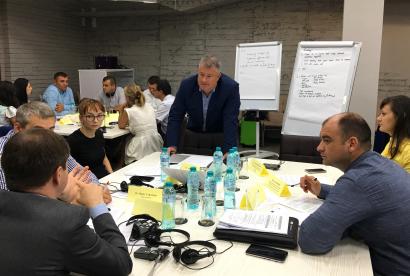 Publishing date:
12 July 2018
A workshop on how to set up an Advance Passenger Information (API) system in Moldova was organized by the Border Security and Management Unit (BSMU) of the OSCE's Transnational Threats Department (TNTD) from 10 to 12 July in Chisinau. The aim of establishing an API system is to better regulate exit, entry, and transit of air passengers.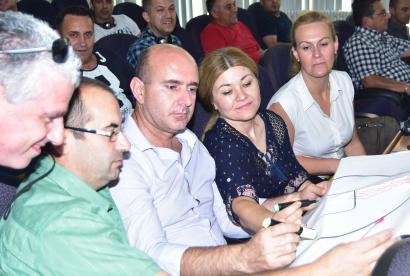 Publishing date:
5 July 2018
From 3 to 5 July 2018 the OSCE Mobile Training Team delivered in Skopje an interactive course on identifying foreign terrorist fighters for country's 24 border and security services officers...
Publishing date:
3 July 2018
Over 40 participants from delegations of OSCE participating States, civil society organizations and academia participated in a side event of the Supplementary Human Dimension Meeting dedicated to combating violence against women in conflict settings on 2 July 2018...
Publishing date:
2 July 2018
Content type:
Press release
VIENNA, 2 July 2018 – Strengthening law-enforcement and judicial responses to violence against women, raising awareness about its multiple and invisible forms and empowering victims are crucial elements of any effective strategy to prevent such violence, participants said today at the opening of a two-day OSCE conference in Vienna...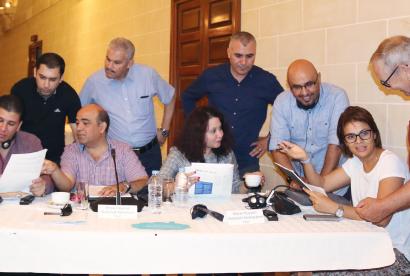 Publishing date:
29 June 2018
Members of the OSCE Mediterranean Points of Contact Network on border security and management completed an intensive and interactive five-day training course on various topics related to their work on 29 June 2018 at the headquarters of the Malta Police Force in Floriana...