News and press releases from the OSCE's global activities.
Publishing date:
9 December 2022
On 6 and 7 December, the OSCE's Transnational Threat Department (TNTD) conducted a two-day needs assessment visit in Tbilisi on the status of the implementation of Georgia's Advance Passenger Information and Passenger Name Record (API/PNR) system.
Publishing date:
8 December 2022
On 6 December, the OSCE Transnational Threats Department, in close co-operation with the OSCE Project Co-ordinator in Uzbekistan, organized a fourth webinar for cadets and lecturers from the Academy of the Ministry of Internal Affairs of the Republic of Uzbekistan in Tashkent. The purpose of this initiative is to raise awareness about key trends and developments in contemporary policing among students and staff of the Academy.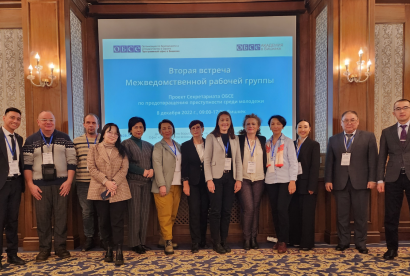 Publishing date:
8 December 2022
The OSCE facilitated working group meetings on youth crime prevention that brought together representatives of the Ministry of Education and Science, the Ministry of Internal Affairs, the Prosecutor General's Office, the Ministry of Health and the Ministry of Culture, Information, Sports and Youth Policy of the Kyrgyz Republic, and experts from Kyrgyz civil society.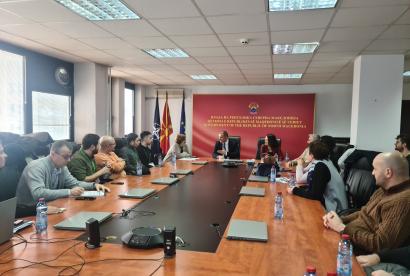 Publishing date:
7 December 2022
On 5 and 6 December, representatives of national institutions responsible for fire management and climate change from Albania, Armenia, Azerbaijan, Bosnia and Herzegovina, Georgia, Mongolia, Montenegro, North Macedonia, and Serbia got together in a cross-regional workshop, Wildfire Management for Enhancing Climate Resilience and Security in Skopje, North Macedonia.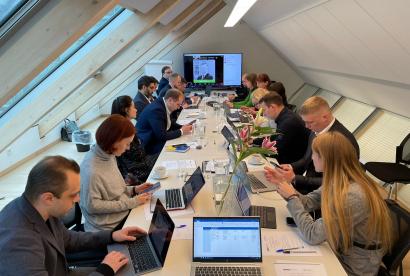 Publishing date:
7 December 2022
Experts and legislators from Ukraine took part in a workshop on national virtual assets legislation organized by the Office of the Co-ordinator of OSCE Economic and Environmental Activities (OCEEA) in partnership with the United Nations Office on Drugs and Crime (UNODC) from 5 to 7 December, in Vienna, Austria.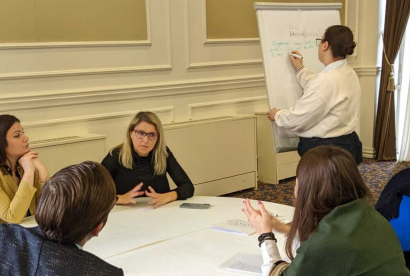 Publishing date:
6 December 2022
How can societies become more resilient to disinformation? How does gender equality relate to radicalization and violence in the digital space? How can individuals become better equipped to navigate the complex and dynamic online universe of information? These were some of the questions at the heart of a three-day training workshop held in North Macedonia from 5 to 7 December.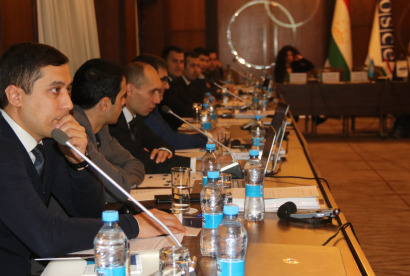 Publishing date:
6 December 2022
From 29 November to 2 December, the OSCE's Transnational Threats Department, the OSCE Programme Office in Dushanbe and the UNDOC Terrorism Prevention Branch organized a training course in Tajikistan on requesting electronic evidence from service providers based in foreign jurisdictions. The course, based on the United Nations Practical Guide on Requesting Electronic Evidence across Borders, was developed by the UNODC, INTERPOL, and OSCE, with the financial support of the European Union.