News and press releases from the OSCE's global activities.
Publishing date:
17 June 2019
A five-day training course aimed at further strengthening the capacity of Kazakhstan to counter terrorist financing was organized in Burabay, Kazakhstan, from 11 to 15 June 2019. The training seminar was delivered to participants from the capital and from the country's Akmola, Aktobe and Karaganda regions.
Publishing date:
14 June 2019
On 14 June 2019 in Baku, the Co-ordinator of OSCE Economic and Environmental Activities together with the Director of the Port of Baku launched the project Promoting Green Ports and Connectivity in the Caspian Sea Region...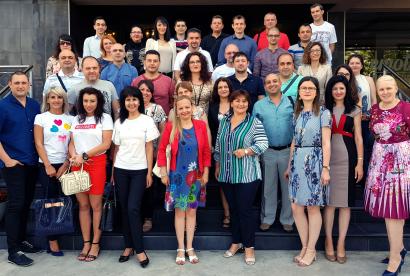 Publishing date:
14 June 2019
A four-day specialized training course on appropriate and effective responses to gender-based violence for Bulgarian criminal justice practitioners was held from 10 to 14 June 2019, in Plovdiv, Bulgaria...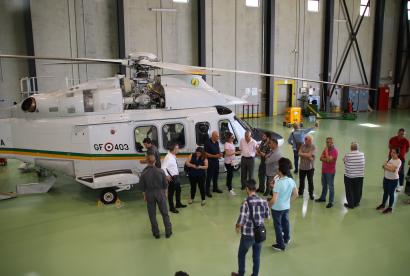 Publishing date:
14 June 2019
Members of the OSCE Mediterranean Points of Contact Network on border security and management completed an intensive and interactive four-day training course on Advance Passenger Information (API) and Passenger Name Record (PNR) systems on 14 June 2019 in Bari, Italy...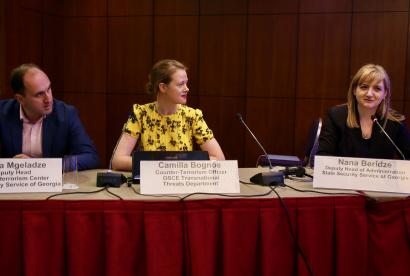 Publishing date:
13 June 2019
A two-day national seminar on a whole-of-society approach to countering violent extremism and radicalization that lead to terrorism (VERLT), organized by the OSCE and the Government of Georgia, began on 13 June 2019 in Tbilisi. This is the first seminar of the kind organized by the OSCE in the country...
Publishing date:
12 June 2019
OSCE Secretary General Thomas Greminger and other high-level OSCE officials visited the Austrian Armed Forces International Centre (AUTINT) in Götzendorf, Lower Austria, on 24 May 2019 to mark the fifth anniversary of the Centre's provision of pre-deployment training for the Special Monitoring Mission to Ukraine (SMM). He was accompanied by the Chief Monitor of the SMM, Ertugrul Apakan, the Deputy Permanent Representative of Slovakia to the OSCE, Ambassador Katarina Zakova, and the current Chief of the Austrian General Staff Directorate, Major General Bruno Hofbauer.
Publishing date:
11 June 2019
Content type:
Press release
Vienna, 11 June 2019- The report of the International Conference on Tackling Modern Slavery, Forced Labour and Human Trafficking in Public Procurement Supply Chains, held in London in March this year, was published today.