News and press releases from the OSCE's global activities.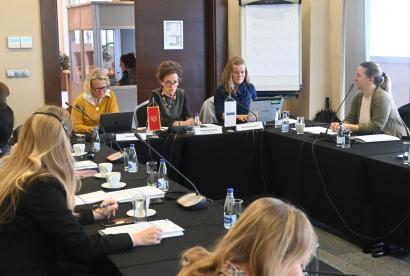 Publishing date:
24 November 2022
The OSCE Mission to Montenegro continued its cooperation with Parliament in providing specialized workshops to their staff on environmental protection and gender responsive budgeting.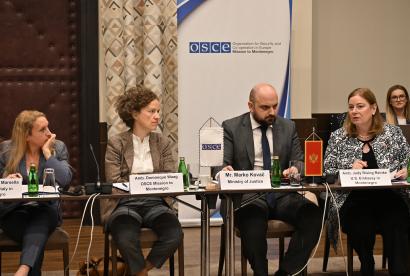 Publishing date:
3 November 2022
On 2 November, OSCE concluded the series of national workshops in Montenegro on social re-use of confiscated illicit assets. The event highlighted the key role civil society organizations play in the fight against organized crime and corruption. It also raised the awareness on the possibility to assign assets confiscated from criminal groups to civil society, contributing thus to social, cultural and socio-entrepreneurial activities and reintegrating confiscated illicit assets into communities and the legal economy.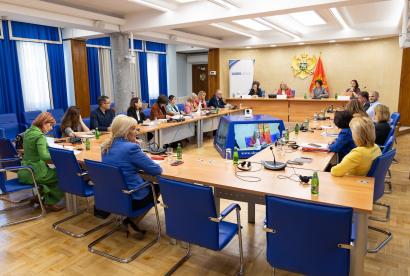 Publishing date:
28 October 2022
At the 35th session of Parliamentary Gender Equality Committee, held on 28 October, the OSCE Mission to Montenegro presented to MPs and representatives of the public administration instruments developed to support the institution in ensuring the laws are gender-mainstreamed and provide for equal treatment of all citizens.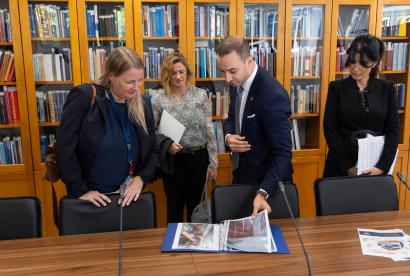 Publishing date:
26 October 2022
On 26 October, the OSCE Mission to Montenegro further supported the digitization of the Parliament's library services through provision of technical equipment that included magnetic and plastic card printer, thermal label printer and bar code scanner, as well as books on cultural studies, discussions papers and essays, academic, historical, political theory, economics, and ecological titles.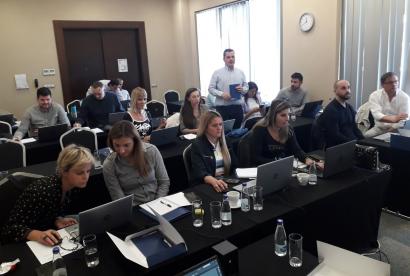 Publishing date:
13 October 2022
Building on the training courses in 2020 and 2021, the OSCE Mission to Montenegro finalized in September advanced training sessions on infographics and data visualization for eight staff of Parliamentary Institute and Parliamentary Budget Office, enabling them to develop creative solutions for Parliament's publications, produced in a clear and concise form.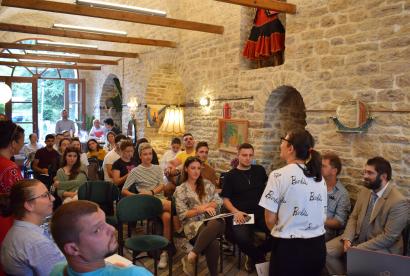 Publishing date:
31 August 2022
From 24 to 28 August 2022, twenty young activists from the Western Balkans gathered in Tirana and traveled to Gjirokastra to discuss, learn and explore approaches on social interaction and promote democracy, peace and security through inter-generational dialogue. Since 2017, the OSCE Youth Trail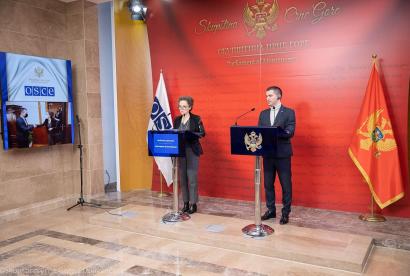 Publishing date:
2 February 2022
Contributing to further transparency of the Parliament of Montenegro and in order to widen its national and international outreach, the OSCE Mission to Montenegro provided conference equipment for simultaneous interpretation on 2 February 2022 in Podgorica.