News and press releases from the OSCE's global activities.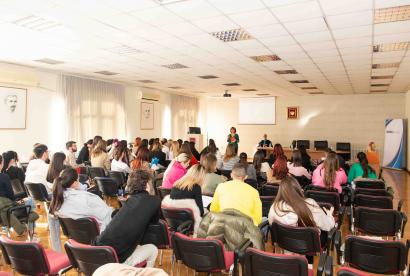 Publishing date:
24 November 2023
How to investigate and report on gender-based violence with a victim-centred approach, was the focus of a training course the OSCE Mission to Montenegro organized for students from the Media Studies and Journalism Department of the Faculty of Political Science on 23 November.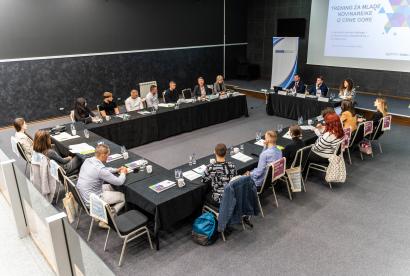 Publishing date:
14 November 2023
From 10 to 12 November, a training course on intercultural dialogue and professional reporting standards gathered in Budva 14 young journalists from both prominent media outlets and youth magazines, as well as youth interested in journalism, from across Montenegro. The event was organized by the Regional Youth Co-operation Office (RYCO) Local Branch Office in Montenegro, with the support of the OSCE Mission to Montenegro.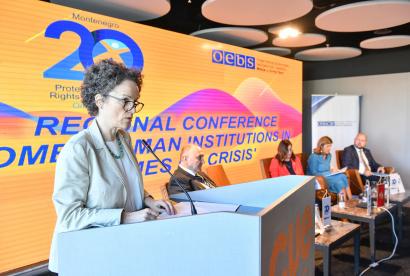 Publishing date:
28 September 2023
Ombudsperson offices have been playing a critical role in enforcing a better respect of human rights, international conventions and democratic values in the region, their landmark being the trust of citizens. This was one of the conclusions of a regional conference organized on the occasion of 20 years of existence of the institution of the Montenegrin Ombudsman, with the support of the OSCE Mission.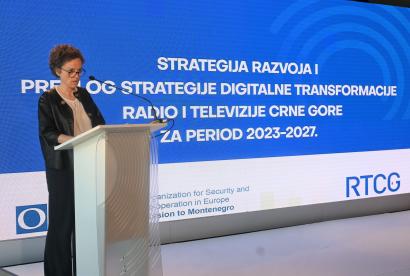 Publishing date:
5 May 2023
In support of an ongoing transformation of the national public service broadcaster – Radio Television Montenegro (RTCG), the OSCE Mission to Montenegro supported the development of the RTCG's Development Strategy and Digital Transformation Strategy for the period 2023-2027, presented on 5 May in Podgorica.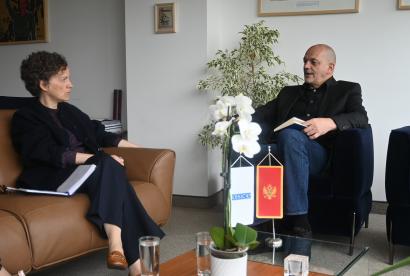 Publishing date:
3 May 2023
In celebration of 30th anniversary of the World Press Freedom Day, Dominique Waag, Head of the OSCE Mission to Montenegro, met with Mihailo Jovović, President of the Commission for Monitoring the Actions of Competent Authorities in Investigations of Cases of Threats and Violence against Journalists, Murders of Journalists and Attacks on Media Property.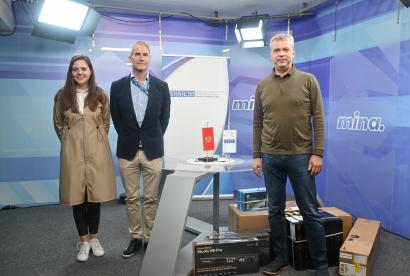 Publishing date:
24 April 2023
The OSCE Mission to Montenegro provided the MINA News Agency with technical equipment on 24 April to support its further development as the only Montenegrin news agency.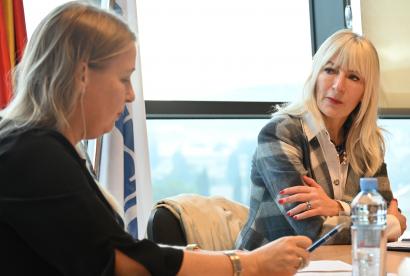 Publishing date:
15 December 2022
An opinion poll conducted in September 2022 reveals that almost half of the citizens surveyed generally have a positive attitude towards the country's State Prosecution Services, and trust this institution. Over 40 per cent of respondents noticed positive change in the work of the State Prosecution Service during the last 12 months, while 59.8 per cent believe that State Prosecution Service is generally efficient in their work...