News and press releases from the OSCE's global activities.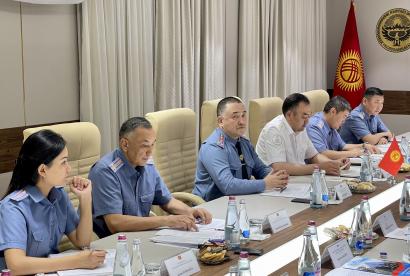 Publishing date:
18 May 2022
The OSCE has concluded a five-day visit to Kyrgyzstan to assess the ongoing police development and reform. The visit was a joint effort from the OSCE Transnational Threats Department (TNTD), the Office for Democratic Institutions and Human Rights (ODIHR), and the OSCE Programme Office in Bishkek.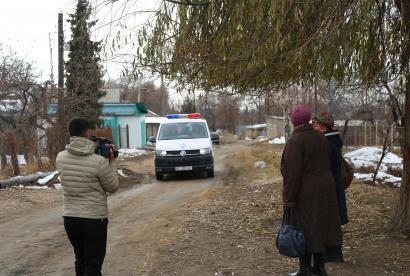 Publishing date:
17 December 2021
On 15 December 2021, a meeting dedicated to the 10th anniversary of Mobile Police Receptions (MPR) entitled "Activities of MPR units and social partnership with the population" took place at the Academy of the Ministry of the Interior of the Kyrgyz Republic.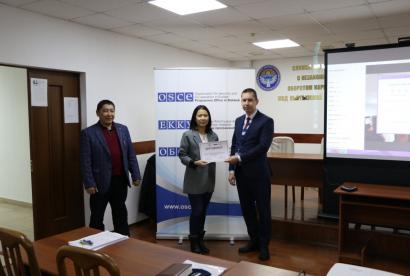 Publishing date:
16 December 2021
A three-day online training course on "Strengthening Capacities of the Service on Countering Illicit Drug Trafficking of the Ministry of Interior of the Kyrgyz Republic in Combating the Spread of Illicit Drugs Facilitated by the Internet" concluded on 15 December 2021 in Bishkek, Kyrgyzstan.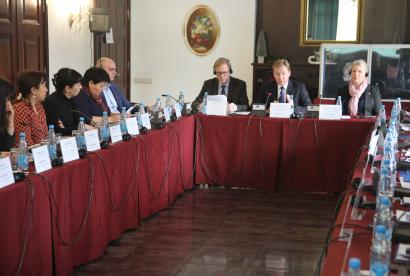 Publishing date:
28 November 2019
Intelligence-led policing (ILP) as a modern approach to contemporary law enforcement management that combines intelligence gathering and analysis with informed decision-making procedures was focus the of an OSCE workshop in Bishkek on 28 November 2019...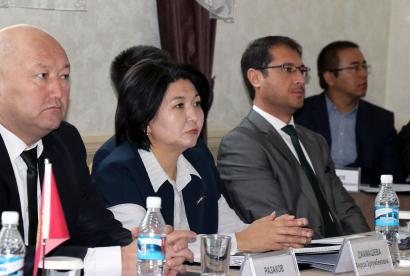 Publishing date:
27 September 2017
BISHKEK, 27 September 2017- Kazakh specialists shared their experience in the development of an electronic unified state registry of crimes and misdemeanours and other software applications used by the offices of the public prosecutor in Kazakhstan with representatives of the Kyrgyz General Prosecutor's Office (GPO) and other stakeholders during a three-day visit of the Kazakh General Prosecutor's staff to Bishkek, supported by the OSCE Programme Office in Bishkek, from 20 to 23 September 2017.
Publishing date:
7 August 2017
More than 300 representatives of Kyrgyz law-enforcement bodies participated in nine training sessions from 17 July to 6 August 2017 in Bishkek, Jalal Abad, Osh, Batken and Cholpon Ata on how to ensure that the October 2017 presidential election is free, fair and transparent. The training was delivered by the Central Electoral Commission and the Civil Platform Kyrgyz Public Fund, with the support of the OSCE Programme Office in Bishkek...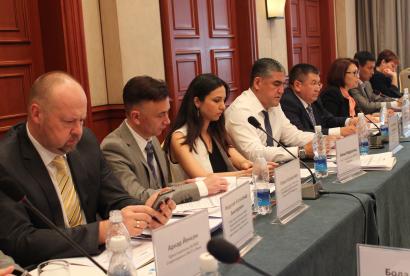 Publishing date:
22 September 2016
Content type:
Press release