Žrtve kriminaliteta: međunarodni kontekst i situacija u Srbiji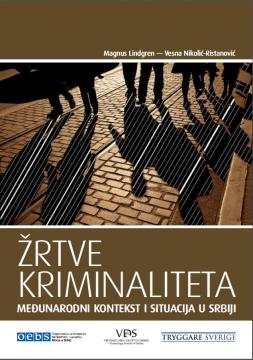 The aim of the publication is to present a comprehensive overview of the situation regarding crime victims from a national (i.e. Serbian) and an international perspective by covering theoretical victimology and the actual situation in various sectors over different periods in recent history.
Stanovišta, mišljenja, zaključci i druge informacije sadržane u ovom dokumentu ne odražavaju nužno i stav Organizacije za evropsku bezbednost i saradnju (OEBS), osim ako OEBS nije izričito naveden kao autor ovog dokumenta.