Media Accountability Systems (sr)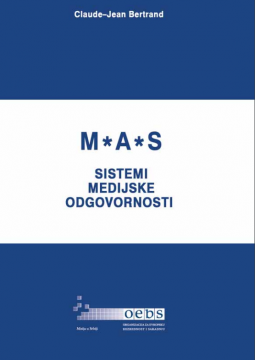 This booklet on Media Accountability Systems is written by Professor Claude-Jean Bertrand of French Press Institute, University of Paris. It is a practical list of various tools for media professionals, their outlets and associations, in improving journalistic standards and regaining the trust of the public.
Stanovišta, mišljenja, zaključci i druge informacije sadržane u ovom dokumentu ne odražavaju nužno i stav Organizacije za evropsku bezbednost i saradnju (OEBS), osim ako OEBS nije izričito naveden kao autor ovog dokumenta.