Kosovo Police Service School (sr)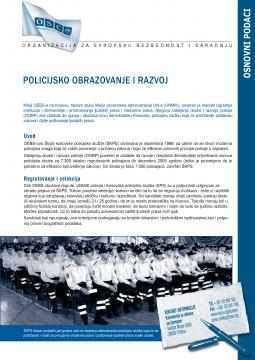 The Kosovo Police Service School is located in Vushtrri/Vučitrn, the traditional site of police training in Kosovo. The OSCE's principle training mandate is to develop and deliver basic police training for 6500 locally recruited police officers.
Stanovišta, mišljenja, zaključci i druge informacije sadržane u ovom dokumentu ne odražavaju nužno i stav Organizacije za evropsku bezbednost i saradnju (OEBS), osim ako OEBS nije izričito naveden kao autor ovog dokumenta.