Në sytë e mi – ekspozitë fotogazetarie e gjimnazistëve shqiptarë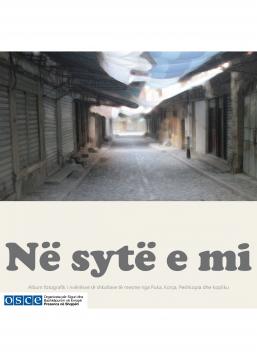 This book presents photographs by Albanian students who have been trained in photojournalism by the OSCE Presence in Albania. The photographs have been displayed during an exhibition "In my eyes" in Tirana in February 2015.
Pikëpamjet, opinionet, përfundimet dhe informacionet e tjera të shprehura në këtë dokument as nuk janë dhënë dhe as nuk mbështeten detyrimisht nga Organizata për Siguri dhe Bashkëpunim në Evropë (OSBE), me përjashtim të rastit kur OSBE-ja është e përcaktuar qartë si Autorja e këtij dokumenti.