Journal der 976. Plenarsitzung des Forums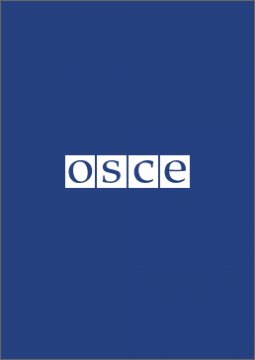 Sicherheitsdialog: Resolution 1325 des Sicherheitsrats der Vereinten Nationen: Volle, Gleichberechtigte und Bedeutsame Beteiligung von Frauen in Streit- und Sicherheitskräften: – Vortrag von M. Margaryan, Ständiger Vertreter Armeniens bei den Vereinten Nationen, Vorsitzender auf der fünfundsechzigsten Tagung der VN-Kommission für die Rechtsstellung der Frau; – Vortrag von Brigadegeneral L. Swaan Wrede, Stellvertretende Oberbefehlshaberin der schwedischen Armee; – Vortrag von A. Darisuren, Leitende Beraterin der OSZE für Genderfragen; – Vortrag von D. O, Sonderbotschafterin und Generalsekretärin des Forums Generation Gleichberechtigung, Frankreich; – Vortrag von Oberleutnant A. Savtalyan, Verteidigungsministerium von Armenien (Schweden, Anhang 1; Schweiz, Anhang 2; Dänemark, Anhang 3; Spanien, Anhang 4; Deutschland, Anhang 5; Russische Föderation, Anhang 6; Serbien, Anhang 7; Vorsitzende des informellen Freundeskreises zu Kleinwaffen und leichten Waffen und Lagerbeständen konventioneller Munition (Lettland), Anhang 8; FSK-Koordinatorin für Angelegenheiten betreffend UNSCR 1325 (Albanien), Anhang 9). Die Lage in und um die Ukraine. Groß angelegte Militärübung von Aserbaidschan (Armenien, Anhang 10). Regionalseminar über den OSZE‑Verhaltenskodex zu politisch-militärischen Aspekten der Sicherheit für Teilnehmerstaaten und Kooperationspartner im Mittelmeerraum am 27. und 28. Mai 2021 über Videokonferenz (Albanien, Anhang 11). Militärübung "Iron Wolf -I" vom 19. bis 30. Mai 2021 in Litauen (Litauen, Anhang 12).
The views, opinions, conclusions and other information expressed in this document are not given nor necessarily endorsed by the Organization for Security and Co-operation in Europe (OSCE) unless the OSCE is explicitly defined as the Author of this document.