Hate Crime Laws - A Practical Guide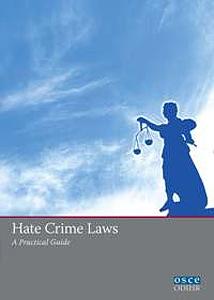 A practical tool in setting effective legislation to counter hate crime.
The purpose of this guide is to provide States with benchmarks for drafting hate crime legislation within a simple, clear and accessible document.
The guide will assist states who wish either to enact new legislation or to review and improve their current legislation. It will also be a resource for civil society when advocating for better laws.