Yevropada Xavfsizlik va Hamkorlik Tashkiloti: Insoniylik Mezonlari Sohasidagi Majburiyatlar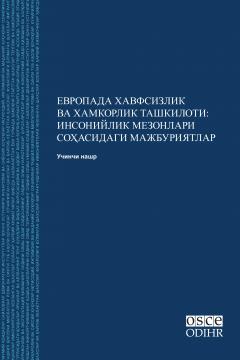 The third edition of ODIHR's compilation of human dimension commitments was published in 2011.
Қарашлар, фикрлар, хулосалар, ва ушбу ҳужжатда ифодаланган бошқа маълумотлар Европада Хавфсизлик ва Ҳамкорлик Ташкилотининг (ЕХҲТ) нуқтаи назари ифодаси дегани эмас. Ҳужжатда ЕХҲТ муаллифи эканлигини таъкидланган ҳоллатлар бундан мустасно.