Publishing date:
23 January 2004
Content type:
Periodical / journal / magazine
Publisher:
Organization for Security and Co-operation in Europe
This selection was prepared by the Centre for OSCE Research, Institute for Research and Security Policy at the University of Hamburg (IFSH). The responsibility for the contents lies with the IFSH.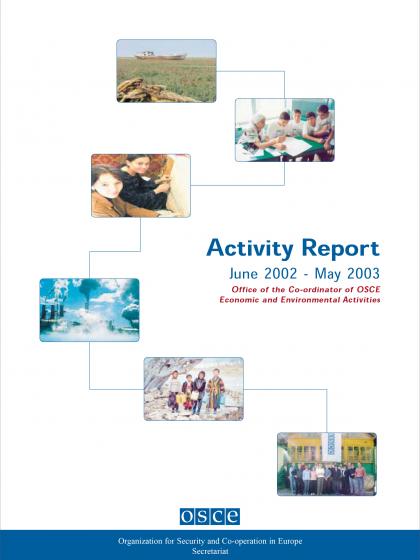 Publishing date:
12 May 2003
Content type:
Annual report
Publisher:
Организация по безопасности и сотрудничеству в Европе
Annual report by the Office of the Co-ordinator of OSCE Economic and Environmental Activities.
Publishing date:
19 January 2004
Content type:
Periodical / journal / magazine
Publisher:
Organization for Security and Co-operation in Europe
Vice-President Barbara Haering Attends OSCE Troika
Publishing date:
31 July 2003
Publisher:
Organization for Security and Co-operation in Europe
Collection of country reports by independent experts investigating the current working environment for the media in five multilingual countries: the former Yugoslav Republic of Macedonia, Luxembourg, Moldova, Serbia and Montenegro, and Switzerland
Publishing date:
12 January 2004
Content type:
Periodical / journal / magazine
Publisher:
Organization for Security and Co-operation in Europe
Publishing date:
9 January 2004
Content type:
Periodical / journal / magazine
Publisher:
Organization for Security and Co-operation in Europe
OSCE PA Leadership Observes Presidential Election in Georgia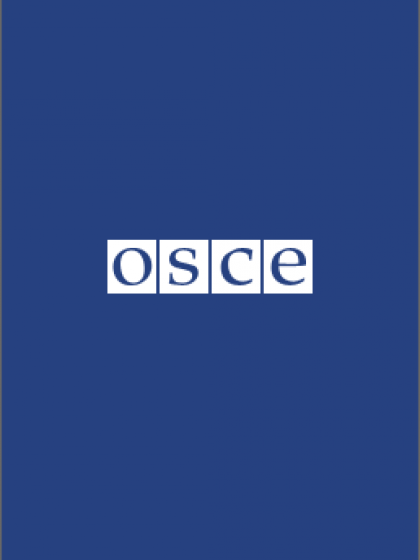 Publishing date:
23 December 2003
Content type:
Periodical / journal / magazine
Publisher:
Organization for Security and Co-operation in Europe
Publishing date:
17 December 2003
Content type:
Periodical / journal / magazine
Publisher:
Organization for Security and Co-operation in Europe
OSCE Parliamentarians, ODIHR to Lead Observation of Presidential Elections in Georgia
Publishing date:
16 December 2003
Content type:
Periodical / journal / magazine
Publisher:
Organization for Security and Co-operation in Europe
News in Brief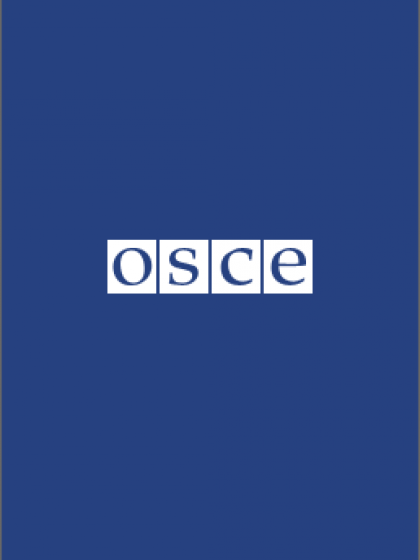 Publishing date:
3 April 2003
Content type:
Annual report
Publisher:
Organization for Security and Co-operation in Europe
Annual report