Publishing date:
17 July 2020
Content type:
Study / report
Publisher:
Organization for Security and Co-operation in Europe
A study based into the review of tens of cases potential child trafficking victims of both sexes.
Publishing date:
19 March 2020
Content type:
Annual report
What we do:
Combating trafficking in human beings, Democratization, Human rights, Education, Elections, Good governance, Countering terrorism, Gender equality, Migration, Policing, Reform and co-operation in the security sector, Roma and Sinti, Youth, Rule of law, Tolerance and non-discrimination
Publisher:
Organization for Security and Co-operation in Europe
This report highlights the impact of activities carried out by the OSCE Office for Democratic Institutions and Human Rights (ODIHR) in 2019.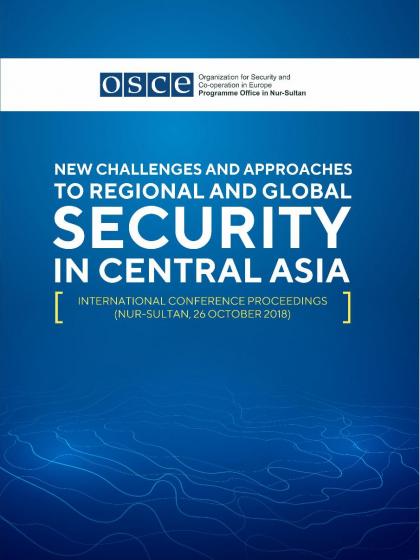 Publishing date:
16 March 2020
Publisher:
Organization for Security and Co-operation in Europe
On 26 October 2018 in Nur-Sultan, the OSCE Programme Office in Nur-Sultan jointly with the Friedrich Ebert Foundation and the Kazakhstan Council on International Relations, with support from the Institute of Diplomacy under the Academy of Public Administration and the Public Opinion Research Institute co-organized an international conference entitled "New Challenges and Approaches to Regional and Global Security in Central Asia". This compendium, which includes presentations given at the conference by both Kazakhstan's and foreign participants, explores main regional security threats in Central Asia and ways to address these problems, as well as regional co-operation issues in responding to contemporary challenges. The edition will be of interest to political scientists, international relations experts, civil servants, scholars, educators, university-level students, and broad sections of the public interested in the contemporary development of the region. The edition is published in Russian and English. The paper of Mr. Pal Dunay is written in the English language in the original, the rest of the reports are in Russian. All reports have been translated and edited with the support of the OSCE Program Office in Nur Sultan. Any opinions and recommendations expressed in the materials arising from the conference are those of the authors and do not necessarily reflect the views of the conference organizers.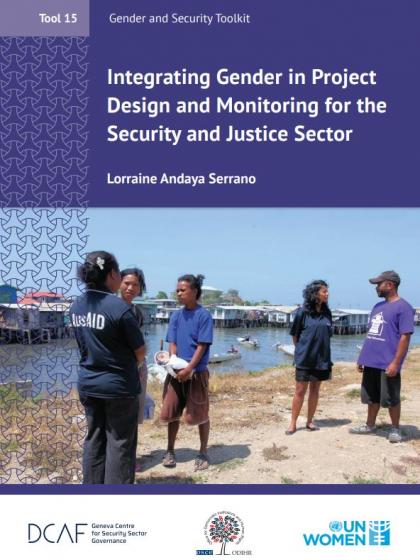 Publishing date:
25 February 2020
Content type:
Guide / manual / handbook
Publisher:
Organization for Security and Co-operation in Europe
Part of the  Gender and Security Toolkit, the Tool:- highlights why gender matters in project design and monitoring, and outlines the benefits of integrating a gender perspective;- provides guidance on how to conduct a gender analysis and examples of gender analysis tools suitable for use with the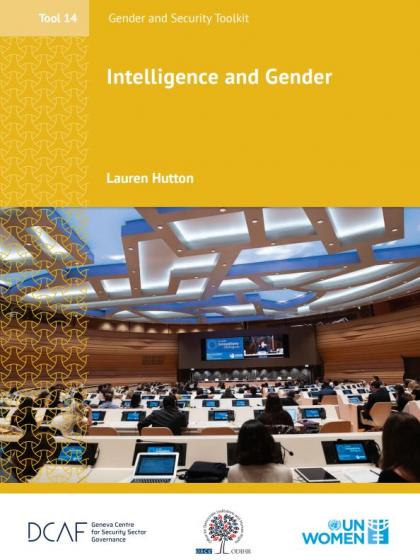 Publishing date:
25 February 2020
Content type:
Guide / manual / handbook
Publisher:
Organization for Security and Co-operation in Europe
Part of the  Gender and Security Toolkit, the Tool:- describes why gender is important to the work of intelligence services, and introduces key concepts concerning intelligence, control and oversight of the intelligence sector, and gender;- explains how an intelligence service that embraces and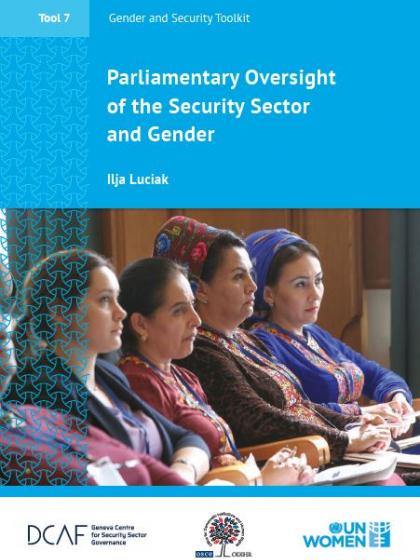 Publishing date:
25 February 2020
Content type:
Guide / manual / handbook
Publisher:
Organization for Security and Co-operation in Europe
Part of the  Gender and Security Toolkit, the Tool:- explains the importance of parliamentary oversight of the security sector in achieving gender equality, and likewise how the delivery of security can benefit from parliaments integrating a gender perspective into their oversight;- provides a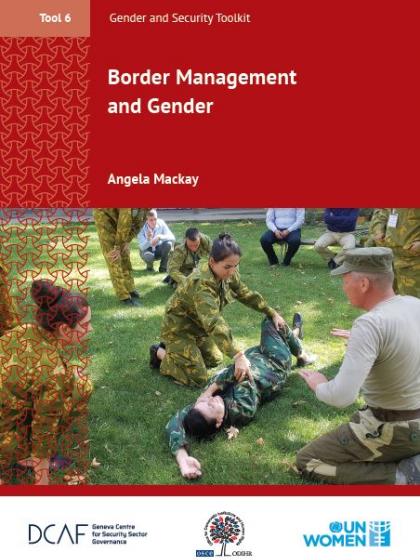 Publishing date:
25 February 2020
Content type:
Guide / manual / handbook
Publisher:
Organization for Security and Co-operation in Europe
Part of the  Gender and Security Toolkit, the Tool:- provides a framework to identify the multiple and varied gender aspects of border management;- gives examples of progress made to integrate gender equality into border security management and promising practices;- highlights global trends and
Publishing date:
25 February 2020
Content type:
Guide / manual / handbook
Publisher:
Organization for Security and Co-operation in Europe
Part of the  Gender and Security Toolkit, the Tool:- explains why it is important for armed forces and other defence institutions to integrate a gender perspective and promote gender equality;- outlines key legal and policy frameworks that require armed forces to prohibit discrimination, prevent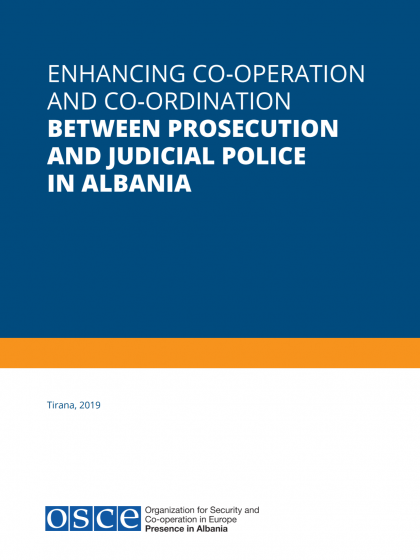 Publishing date:
20 December 2019
Content type:
Study / report
Publisher:
Organization for Security and Co-operation in Europe
An analysis of current status of the co-operation, co-ordination, and communication between the Prosecution and Judicial Police in Albania in order to establish the existing normative, professional and behavioural problems and to make recommendations for short-term action and long-term strategies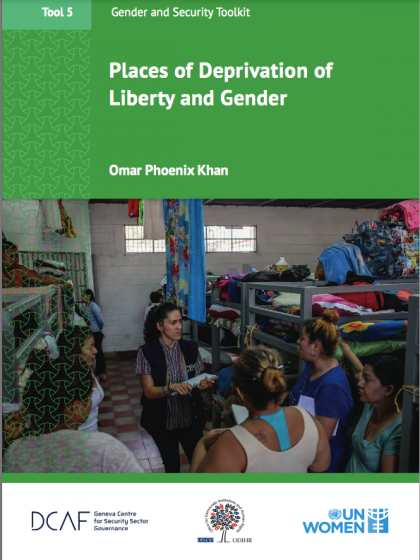 Publishing date:
18 December 2019
Content type:
Guide / manual / handbook
Publisher:
Organization for Security and Co-operation in Europe
Part of the Gender and Security Toolkit, this Tool:- sets out in more detail why it is important to integrate a gender perspective into policies and practices concerning places of deprivation of liberty, covering key definitions related to the topic, including a discussion on non-binary