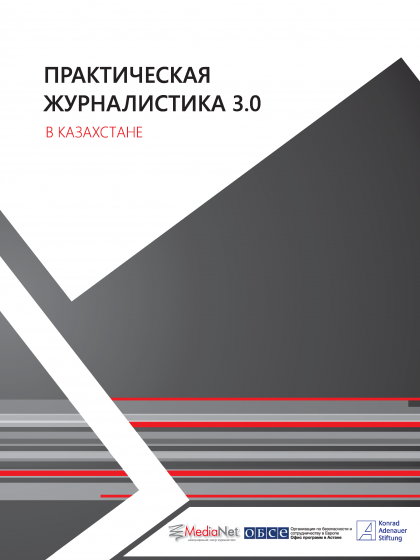 Publishing date:
14 June 2017
Content type:
Guide / manual / handbook
Publisher:
Organization for Security and Co-operation in Europe
This handbook focuses on helping journalists to produce new media products by using modern technologies and to easily adapt to the rapid development of the Internet as a news source. It includes an analysis and insights on new media trends such as multimedia outreach, the creation of visual images, longreads, storytelling, fact-checking and data journalism. New formats for business and international journalism, journalism ethics, coverage of conflicts, the importance of multi-ethnic sensitivity as well as journalism security are also elaborated in the handbook. The book is recommended to journalists, media experts, civil servants, scholars, educators, university-level students, and broad sections of the public interested in media development and journalism. It is available in Kazakh and Russian languages.