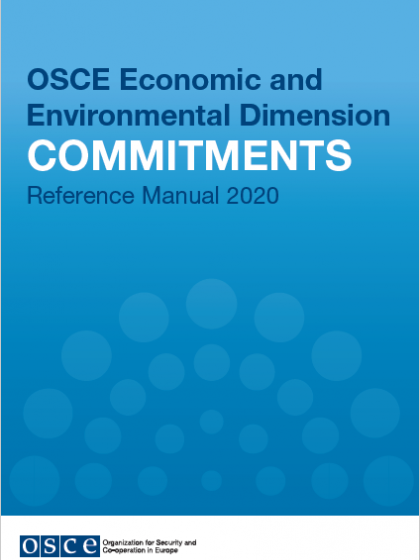 Publishing date:
15 March 2021
Content type:
Guide / manual / handbook
Publisher:
Organization for Security and Co-operation in Europe
The publication is the updated version of the Reference Manual of the OSCE Economic and Environmental Dimension Commitments, published in 2014. The compilation is organized according to major meetings of the OSCE policy-making bodies. It contains the text of all Economic and Environmental Dimension related documents adopted at Summit and Ministerial Council levels, as well as relevant Permanent Council decisions.