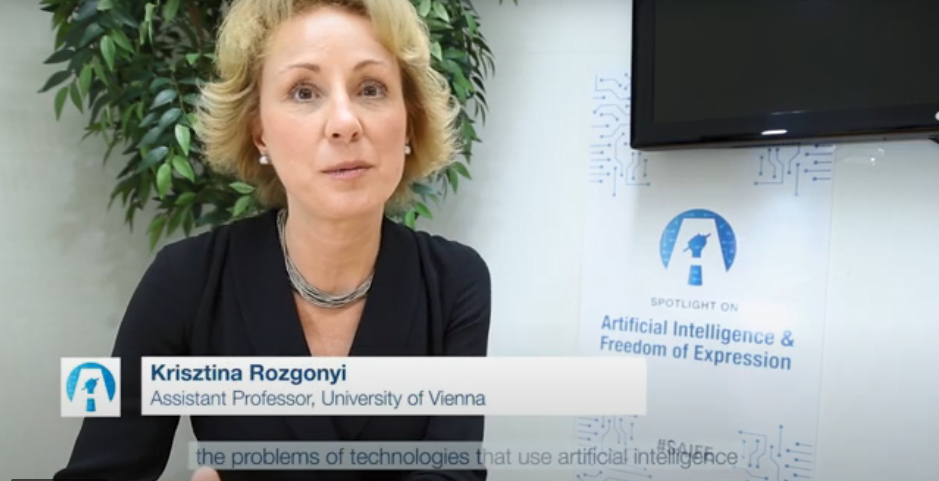 Body
Krisztina Rozgonyi, Assistant Professor at the University of Vienna, is a legal and regulatory expert on media governance. She focuses on policy development, the representation of public interest, and democratic values in the media. Ms. Rozgonyi chairs the expert group focusing on "media pluralism" of the RFoM project on the impact of artificial intelligence (AI) on freedom of expression. In this video, she explains the main impact that the use of AI and automation have on access to information and media diversity online.
Disclaimer
All photographs on the Website, unless expressly credited otherwise, are the sole property of the OSCE and are subject to copyright.
For photographs on the Website that are credited to the OSCE, the OSCE hereby grants you permission to reproduce and/or distribute them without charge under the term and conditions of a Creative Commons Attribution - No Derivative Works license. When reproducing and/or distributing such photo(s), you must credit both the OSCE and the photographer in the following manner: OSCE/photographer's name.
For photographs on the Website that are not credited to the OSCE, you must seek permission to reproduce them from the original photographer or agency, as shown in the photograph credits.