News and press releases from the OSCE's global activities.
Publishing date:
7 March 2019
Twenty-six mid to senior-ranking border security and management officials completed a staff course at the OSCE Border Management Staff College (BMSC) on 1 March in Dushanbe, Tajikistan. It was the 23rd such course offered by the College since its founding.
Publishing date:
6 March 2019
Content type:
Press release
VIENNA, 6 March 2019- The OSCE Representative on Freedom of the Media Harlem Désir today expressed his concern about the high number of lawsuits filed against journalists and news outlets by politicians and public officials in Croatia and an ongoing dispute involving the public service broadcaster HRT. Both issues could negatively affect media freedom in Croatia, he warned...
Publishing date:
6 March 2019
ASHGABAT, 6 March 2019 –The Foreign Affairs Ministry of Turkmenistan, supported by the OSCE Centre in Ashgabat, hosted today in Ashgabat a meeting of the technical working groups on the Regional infrastructures Confidence Building Measures (RI-CBM) within the framework of the Istanbul Process on Afghanistan...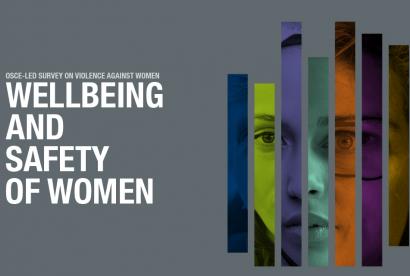 Publishing date:
6 March 2019
Content type:
Press release
BRUSSELS, 6 March 2019 – OSCE Secretary General Thomas Greminger launched today in Brussels a report that gives a detailed picture of the physical, sexual and psychological violence many women and girls have had to endure in South-Eastern and Eastern Europe in the last decades.
Publishing date:
6 March 2019
Enhancing the capacity of a civil society coalition campaigning against discrimination and hate speech in Georgian politics and media was the focus of a workshop organized by the OSCE Office for Democratic Institutions and Human Rights (ODIHR) in Borjomi, Georgia on 5 and 6 March 2019. The workshop
Publishing date:
6 March 2019
Content type:
Daily report
Compared with the previous reporting period, the SMM recorded more ceasefire violations in Donetsk region and fewer in Luhansk region. The Mission saw anti-tank mines close to road H-20 near Olenivka and Berezove. The Mission monitored adherence to the ceasefire to enable repairs to essential civilian infrastructure in both Donetsk and Luhansk regions. Restrictions of the Mission's access continued in all three disengagement areas. Its access was also restricted at a checkpoint near non-government-controlled Verkhnoshyrokivske, preventing the SMM from following up on reports of a civilian casualty...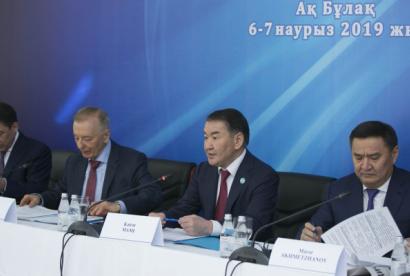 Publishing date:
6 March 2019