News and press releases from the OSCE's global activities.
Publishing date:
14 June 2019
On 14 June 2019 in Baku, the Co-ordinator of OSCE Economic and Environmental Activities together with the Director of the Port of Baku launched the project Promoting Green Ports and Connectivity in the Caspian Sea Region...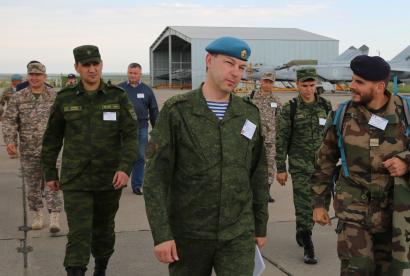 Publishing date:
14 June 2019
An OSCE-supported four-day regional training seminar on the practical implementation of the Vienna Document 2011 and the implementation of confidence- and security-building measures concluded on 14 June 2019 in Nur-Sultan. Some 30 military officers from Azerbaijan, Kazakhstan, Kyrgyzstan, Tajikistan and Mongolia took part in the event.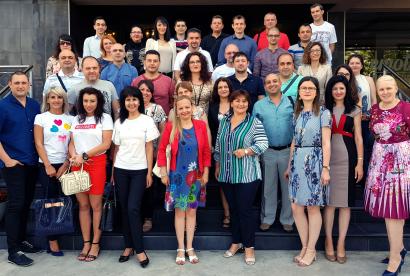 Publishing date:
14 June 2019
A four-day specialized training course on appropriate and effective responses to gender-based violence for Bulgarian criminal justice practitioners was held from 10 to 14 June 2019, in Plovdiv, Bulgaria...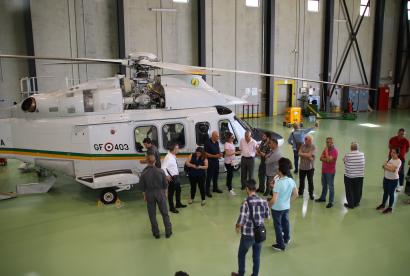 Publishing date:
14 June 2019
Members of the OSCE Mediterranean Points of Contact Network on border security and management completed an intensive and interactive four-day training course on Advance Passenger Information (API) and Passenger Name Record (PNR) systems on 14 June 2019 in Bari, Italy...
Publishing date:
13 June 2019
Content type:
Press release
KYIV, 13 June 2019 – Visiting Ukraine for the second time since taking over the OSCE Chairmanship, Slovakia's Foreign and European Affairs Minister Miroslav Lajčák, met with Ukrainian President Volodymyr Zelensky and other members of the Ukrainian leadership to explore steps towards a peaceful political solution to the crisis in and around Ukraine as well as to discuss ways to ease human suffering on the ground...
Publishing date:
13 June 2019
Content type:
Daily report
• Compared with the previous reporting period, the Mission recorded a similar number of ceasefire violations in Donetsk region and more in Luhansk region. • Two men were injured and a tractor destroyed by a mine explosion in a field south of Popasna. • The Mission recorded ceasefire violations inside the Zolote disengagement area. • The SMM saw weapons in violation of withdrawal lines on both sides of the contact line. • The Mission facilitated and monitored adherence to the ceasefire to enable repairs to and the operation of critical civilian infrastructure on both sides of the contact line. • It saw two international organization convoys transporting humanitarian aid in Pikuzy and Sakhanka and near Olenivka. • Restrictions of the SMM's access continued in all three disengagement areas and elsewhere, including at checkpoints near non-government-controlled Ternove and Novoazovsk...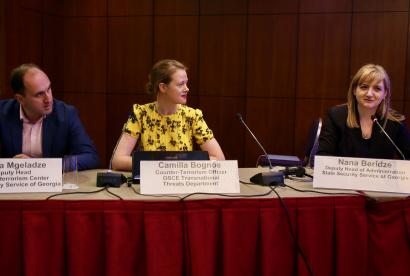 Publishing date:
13 June 2019
A two-day national seminar on a whole-of-society approach to countering violent extremism and radicalization that lead to terrorism (VERLT), organized by the OSCE and the Government of Georgia, began on 13 June 2019 in Tbilisi. This is the first seminar of the kind organized by the OSCE in the country...