News and press releases from the OSCE's global activities.
Publishing date:
17 September 2019
Content type:
Daily report
Summary Compared with the previous 24 hours, the SMM recorded fewer ceasefire violations in Donetsk region and more in Luhansk region. Inside the Stanytsia Luhanska disengagement area, the Mission saw workers from government-controlled areas completing asphalting of the road north of the broken
Publishing date:
17 September 2019
Content type:
Weekly report
The Observer Mission (OM) continues to operate 24/7 at both Border Crossing Points (BCPs). The overall number of border crossings by persons increased at both BCPs compared to the previous week...
Publishing date:
17 September 2019
Content type:
Press release
WARSAW, 17 September 2019 – The OSCE Representative on Freedom of the Media, Harlem Désir, expressed his concern over the lawsuits and detention of a journalist in Croatia yesterday morning...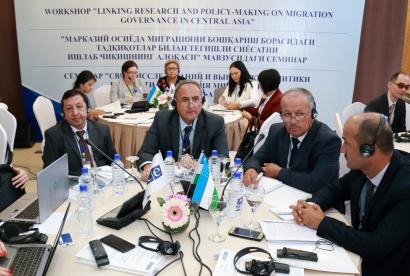 Publishing date:
17 September 2019
Collection and analysis of migration-related data to shape effective policy-making were the focus of a two-day workshop organized by the Office of the Co-ordinator of OSCE Economic and Environmental Activities (OCEEA) in co-operation with the OSCE Project Co-ordinator in Uzbekistan, with the support of the International Organization for Migration (IOM) and the Employment and Labour Relations Ministry of Uzbekistan, on 16 and 17 September 2019 in Tashkent...
Publishing date:
17 September 2019
The OSCE Mission to Serbia, in co-operation with Serbia's institutions, launched the 2019 Professional Practice Programme on 17 September in Belgrade. The Programme enables five young professionals from Novi Pazar and Raška, southwest Serbia, to work with central institutions from September to December 2019. It is the first part of the two-year project Legal Learning Project for Southwest Serbia, funded by the U.S. Mission to the OSCE...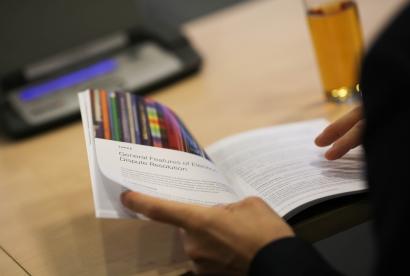 Publishing date:
17 September 2019
As part of its efforts to develop and refine its election observation methodology, the Office for Democratic Institutions and Human Rights (ODIHR) launched a new publication at an event in Warsaw on 17 September 2019, during the annual OSCE Human Dimension Implementation Meeting. The Handbook for
Publishing date:
17 September 2019
Representatives of Tajikistan's Interior Ministry (MIA) and Drug Control Agency (DCA) learned how to successfully manage projects and raise funds to implement reforms in their agencies at a training course in Dushanbe. The course was organized by the OSCE Programme Office in Dushanbe and took place from 26 August to 13 September 2019. It brought together mid- to senior-ranking officers from different departments of the MIA and the DCA...