News and press releases from the OSCE's global activities.
Publishing date:
9 July 2018
The OSCE Office for Democratic Institutions and Human Rights (ODIHR) has released translations of five publications on different aspects of elections into six Western Balkan languages.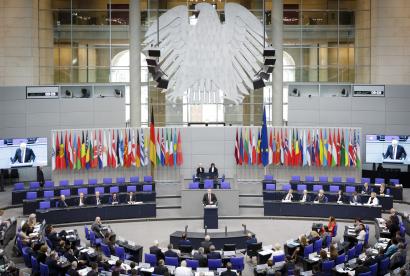 Publishing date:
9 July 2018
Content type:
Press release
BERLIN, 8 July 2018 – The OSCE Parliamentary Assembly's 2018 Annual Session opened today in Berlin with calls for greater political will to ensure the full implementation of international commitments found in the Helsinki Final Act and other OSCE documents. As elected representatives of the people, members of parliament have a key role to play in building support among decision-makers in governments for ensuring compliance with these commitments, speakers said at the Annual Session's opening plenary session.
Publishing date:
29 June 2018
The OSCE Project Co-ordinator in Uzbekistan supported a four-day study visit of a government delegation from Uzbekistan to Japan to learn about policies and practices of open government data management. The visit, which concluded on 29 June 2018 in Tokyo, was organized in co-operation with the Embassy of Uzbekistan in Japan...
Publishing date:
28 June 2018
Content type:
Press release
LONDON, 28 June 2018 – To achieve their goals and objectives, the countries of South East Europe must focus on their common interests, OSCE Parliamentary Assembly President George Tsereteli (Georgia) said at a meeting of the European Leadership Network at the House of Lords in London today...
Publishing date:
21 June 2018
Content type:
Press release
BIHAĆ, Bosnia and Herzegovina, 21 June 2018- The OSCE Mission to Bosnia and Herzegovina (BiH) presented a first assessment of issues negatively impacting the quality and effectiveness of the judicial response to corruption in BiH to representatives of the judiciary and law enforcement agencies today in Bihać...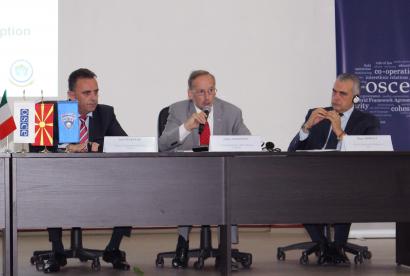 Publishing date:
21 June 2018
A two-day workshop aimed at assisting representatives of law enforcement bodies to combat corruption concluded on 21 June 2018 in Skopje.
Publishing date:
8 June 2018