News and press releases from the OSCE's global activities.
Publishing date:
18 June 2018
Content type:
Press release
VIENNA, 18 May 2018 – The Organization for Security and Co-operation in Europe (OSCE) today announced the 18 finalists of the OSCE Scholarship Programme for young people from the Western Balkans to attend the European Innovation Academy (EIA), one of the world's leading summer entrepreneurship programmes in Turin, Italy...
Publishing date:
12 June 2018
Content type:
Press release
TASHKENT, 12 June, 2018- Raising awareness and formulating policy recommendations on the need to engage and empower youth in preventing violent extremism and radicalization that lead to terrorism (VERLT) was the focus of a two-day international conference that ended today. The event, organized by the OSCE in co-operation with the upper house of the parliament, the Senate of the Oliy Majlis of the Republic of Uzbekistan, and the United Nations, was held in Tashkent and Samarkand, respectively.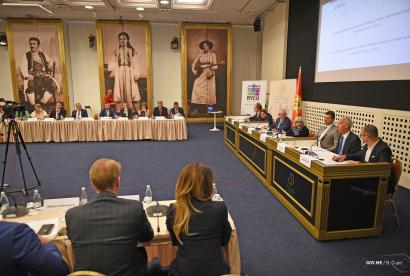 Publishing date:
8 June 2018
The OSCE Mission to Montenegro and the Directorate for Youth within the Ministry of Sport organized a regional conference entitled "The European perspective of the Western Balkan within the Berlin process" on 8 June 2018 in Budva.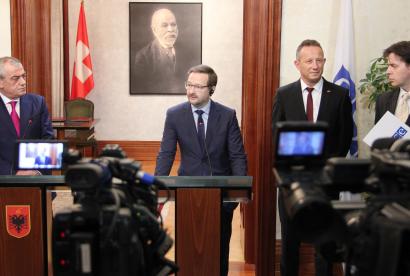 Publishing date:
29 May 2018
Content type:
Press release
TIRANA, 29 May 2018 – OSCE Secretary General Thomas Greminger today concluded a two-day visit to Tirana during which he met with Albania's highest level officials, emphasizing the importance of broad political commitment to the country's essential reforms and offering OSCE's continued partnership....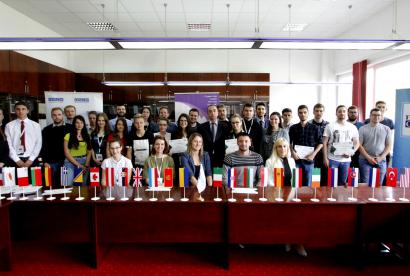 Publishing date:
24 May 2018
The first OSCE Model workshop concluded on Wednesday, 23 May 2018 in Banja Luka. Over 25 participants from Serbia, the Former Yugoslav Republic of Macedonia and the host-country Bosnia and Herzegovina (BiH) gathered to enhance their theoretical and practical knowledge about the history, role and functioning of the OSCE, its Permanent Council and field operations, particularly with regards to conflict prevention.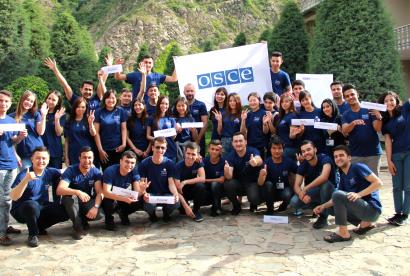 Publishing date:
17 May 2018
The Central Asian Youth Talks and Model OSCE for 34 young people from Afghanistan, Kazakhstan, Kyrgyzstan, Tajikistan, Turkmenistan and Uzbekistan were organized by the OSCE Programme Office in Dushanbe from 10 to 15 May 2018 in Dushanbe and in the town of Romit north east of Dushanbe. During these events, participants discussed modern security challenges and the role of youth in addressing them.
Publishing date:
11 May 2018
Building capacity of the grantees of the first Regional Youth Co-operation Office's (RYCO) Call for Proposals, "A better region starts with youth", was the focus of a three-day training course organized in Podgorica from 7 to 11 May with the support of the OSCE Mission to Montenegro.