News and press releases from the OSCE's global activities.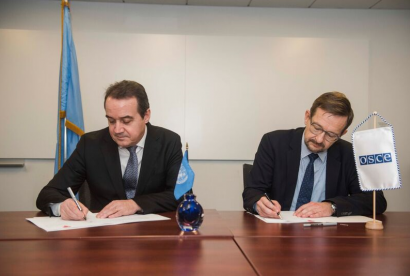 Publishing date:
28 September 2018
Content type:
Press release
NEW YORK, 28 September 2018- The first-ever memorandum of understanding between the OSCE and the United Nations Entity for Gender Equality and the Empowerment of Women (UN Women) was signed on 27 September by OSCE Secretary General Thomas Greminger and UN Women Deputy Executive Director Yannick Glemarec.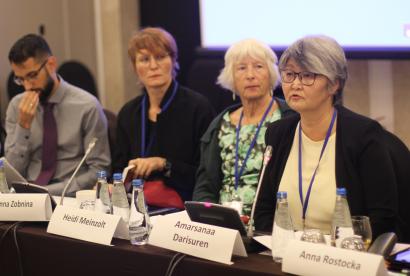 Publishing date:
20 September 2018
Experts and practitioners on gender equality and migration discussed the challenges facing women migrants and good practices to promote their rights at a side event organized by the OSCE Gender Section during the Human Dimension Implementation Meeting in Warsaw on 18 September 2018.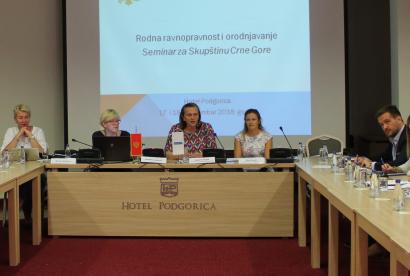 Publishing date:
19 September 2018
In an effort to ensure that gender equality is a core component in legislative drafting, the OSCE Mission, in co-operation with the Parliamentary Committee for Gender Equality in Montenegro, held a training course on gender mainstreaming on 18 and 19 September 2018 in Podgorica...
Publishing date:
19 September 2018
An OSCE project to support criminal justice systems in Eastern Europe in their fight against gender-based violence, developed by the Strategic Police Matters Unit of the OSCE Transnational Threats Department (TNTD/SPMU), was launched on 20 and 21 September 2018 in Vienna...
Publishing date:
14 September 2018
Content type:
Press release
WARSAW, 13 September 2018 – More must be done to promote the participation of under-represented groups in political decision making if we are to ensure effective, truly democratic governance and societies, Ingibjörg Sólrún Gísladóttir, Director of the OSCE Office for Democratic Institutions and Human Rights (ODIHR), said today, ahead of tomorrow's International Day of Democracy.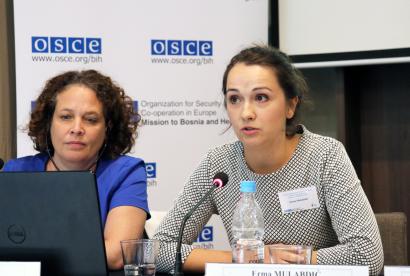 Publishing date:
7 September 2018
The OSCE Mission to Bosnia and Herzegovina and the European Institute for Gender Equality organized a two-day regional meeting in Sarajevo on the importance of data collection on violence against women in the Western Balkan region...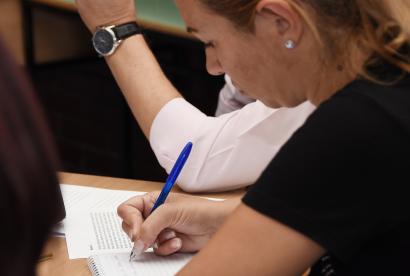 Publishing date:
31 August 2018