News and press releases from the OSCE's global activities.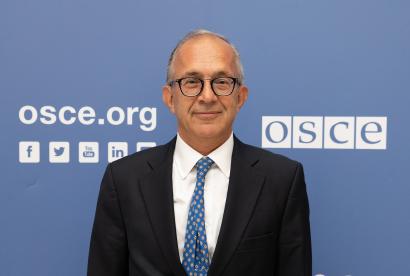 Publishing date:
8 March 2020
Content type:
Press release
KYIV, 8 March 2020 – International Women's Day serves as an important reminder of women's achievements to date and their invaluable contribution in promoting a sustainable solution to conflict.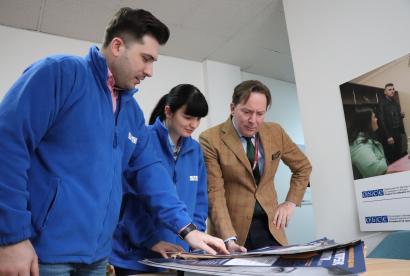 Publishing date:
6 March 2020
Ahead of International Women's Day, the OSCE will have dispatched two-thousand posters highlighting the need to stop violence against women to police stations all over Ukraine by 6 March 2020. The posters stress the important role that the police play in supporting and protecting women who have experienced violence. The posters were produced as part of the "End the Silence" awareness-raising campaign which was implemented by the OSCE Secretariat's Gender Section and supported by the OSCE Project Co-ordinator in Ukraine and the country's National Police.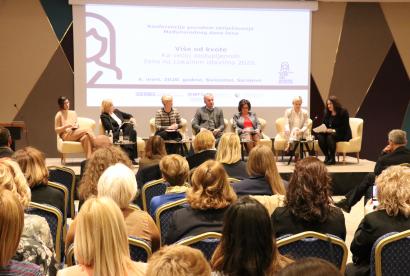 Publishing date:
6 March 2020
The conference "More Than Quota: Towards Greater Representation of Women in Local Elections 2020" concluded today in Sarajevo. It was organized by Westminster Foundation for Democracy and the OSCE Mission to Bosnia and Herzegovina (BiH), in partnership with the Gender Equality Commission of the House of Representatives of the Parliamentary Assembly of BiH on the occasion of International Women's Day...
Publishing date:
6 March 2020
Content type:
Press release
TIRANA/VIENNA/WARSAW, 6 March 2020- Ahead of the International Women's Day OSCE leaders urged further action in promoting gender equality and called for intergenerational dialogue to ensure engagement of young people. This year Women's Day is marked against the backdrop of the 20th anniversary of the UN Security Council Resolution 1325 on Women, Peace and Security and the 25th anniversary of the Beijing Platform for Action for the Advancement of Women, and these occasions provide an opportunity to take stock of progress made, they said.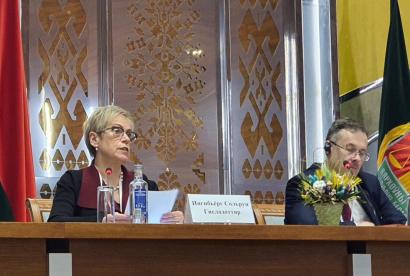 Publishing date:
27 February 2020
Greater efforts and co-operation are needed to achieve a more independent justice system, educate citizens about human rights and strengthen women's leadership in Belarus, said Ingibjörg Sólrún Gísladóttir, Director of the OSCE Office for Democratic Institutions and Human Rights (ODIHR), addressing
Publishing date:
7 February 2020
Albanian high-level officials, civil society activists and representatives of embassies gathered on 7 February in Tirana to discuss achievements in the implementation of the United Nations Security Council resolution (UNSCR) 1325 on Women, Peace and Security in Albania and the way ahead. The OSCE Presence in Albania together with the Ministry of Health and Social Welfare organized the event.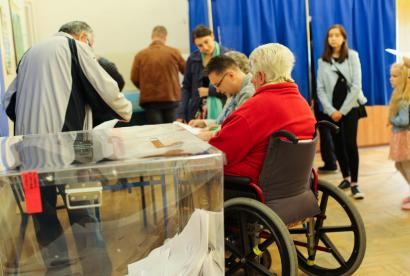 Publishing date:
21 January 2020
Increasing the participation of women, national minorities and persons with disabilities at all stages of the electoral process is the focus of a conference taking place in Tirana on 21 and 22 January 2020. Key topics addressed are challenges and obstacles to the inclusion of these groups in