News and press releases from the OSCE's global activities.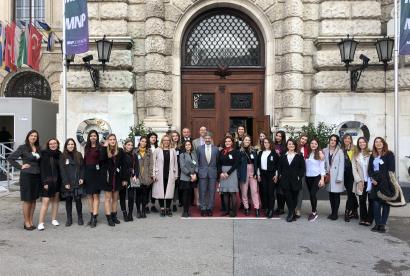 Publishing date:
22 October 2018
The fourth OSCE Dialogue Academy for Young Women, which brought together 24 participants from Belgrade and Prishtinë/Priština, concluded on 21 October 2018 in Stadtschlaining, Austria...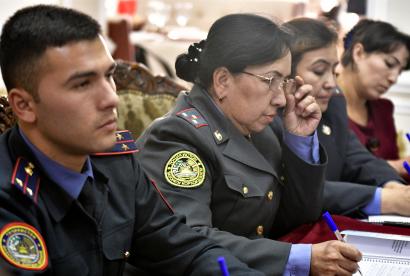 Publishing date:
22 October 2018
Women's engagement in prevention and resolution of conflicts, peace negotiations, peacekeeping and humanitarian response was the focus of a train-the-trainer course organized by the OSCE Programme Office in Dushanbe on 19 October 2018 in Dushanbe. The event marked the 18th anniversary since the adoption of UN Security Council Resolution 1325 on women, peace and security.
Publishing date:
17 October 2018
The OSCE Mission to Bosnia and Herzegovina, in co-operation with the Regional Association of Women Entrepreneurs, organized a one-day Women's Entrepreneurship Fair on 17 October 2018 in Sarajevo...
Publishing date:
15 October 2018
The OSCE Mission to Montenegro, in partnership with the Human and Minority Rights Ministry and the Department for Gender Equality of Montenegro, organized a series of workshops on "Developing Guidelines to Implement Gender Equality Local Action Plans(LAP)" in Montenegrin municipalities of Nikšić, Plužine, Bijelo Polje and Bar from 8 to 12 October 2018...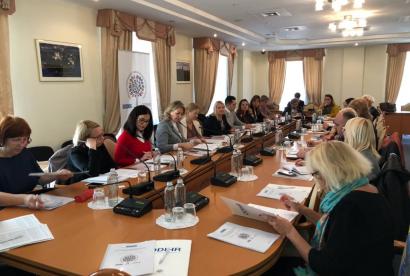 Publishing date:
12 October 2018
A presentation of a new report commissioned by the OSCE Office for Democratic Institutions and Human Rights (ODIHR) that examines the effectiveness of gender equality mechanisms at the regional level in Ukraine, was hosted by the Equal Opportunities Caucus of Ukraine's parliament on 12 October 2018 in Kyiv.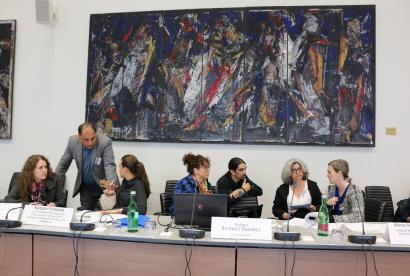 Publishing date:
11 October 2018
At an event on 10 and 11 October in Vienna, the Border Security and Management Unit of the OSCE's Transnational Threats Department launched an online training course on mainstreaming gender in the security sector.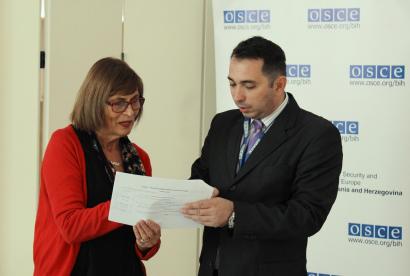 Publishing date:
3 October 2018