News and press releases from the OSCE's global activities.
Publishing date:
25 September 2017
Content type:
Press release
VIENNA, 25 September 2017 – Young green entrepreneurs making a social impact in the Mediterranean region were officially invited to compete for the new OSCE GEMS Award launched today in Vienna by the Chairperson of the Mediterranean Contact Group, Permanent Representative of Italy to the OSCE Ambassador Alessandro Azzoni...
Publishing date:
1 September 2017
Content type:
Press release
PRAGUE, 1 September 2017 – The Summer School on Migration Studies, hosted by the Faculty of Science of the Charles University in Prague from 28 August to 1 September, in co-operation with the Office of the Co-ordinator of the OSCE Economic and Environmental Activities and the International Organization for Migration (IOM), concluded today in Prague....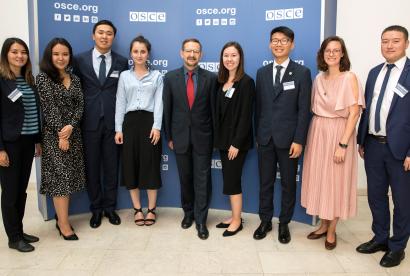 Publishing date:
31 August 2017
Five participants from the Central Asian Youth Network (CAYN) met with OSCE Secretary General Thomas Greminger in Vienna on 30 August 2017 and discussed security issues in Central Asia, the OSCE's work and its comprehensive approach to security...
Publishing date:
30 August 2017
More than 70 school teachers and school administrative personnel took part in three training sessions on piloting teaching methods for a new school course "The basics of religious cultures"...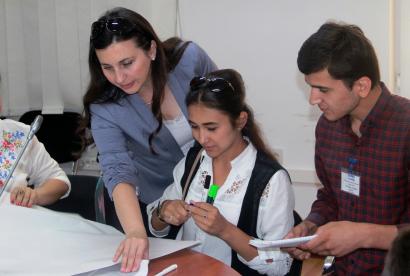 Publishing date:
28 June 2017
A two-day training course on mentorship principles for women leaders, organized by the OSCE Office in Tajikistan, concluded in Dushanbe on 23 June 2017...
Publishing date:
27 June 2017
More than 40 representatives of Kyrgyzstan's parliament – the Jogorku Kenesh, the government, as well as independent experts took part in the OSCE Summer School on "National interests of the Kyrgyz Republic in the modern geopolitical situation" on 21-24 June 2017. The Summer School, at Issyk Kul, northern Kyrgyzstan, brought together officials who in their daily work are involved in developing the country's internal and external policies as part of the National Sustainable Strategy to 2040 and the national high-tech project Taza Koom.The Project provides for better public services, business conditions and transparency in the public administration system...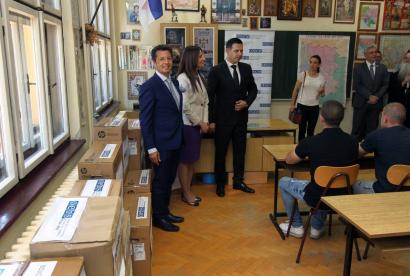 Publishing date:
12 June 2017