News and press releases from the OSCE's global activities.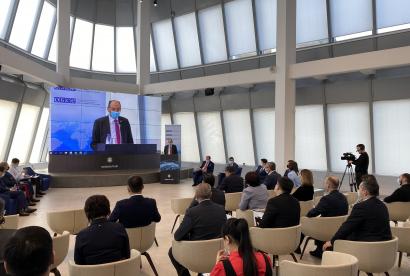 Publishing date:
12 March 2021
The OSCE-supported "Safer Communities in Kazakhstan" Forum took place on 12 March 2021 in Nur-Sultan. The event focused on unifying the efforts of government bodies and NGOs in developing sustainable and safe communities in Kazakhstan.
Publishing date:
1 March 2021
An OSCE-supported international online conference "OSCE Astana Summit 2010: Historical Significance and Relevance" was held on 19 February 2021. The event was organized by the Library of the First President of the Republic of Kazakhstan – the Leader of the Nation (Elbasy), together with the Ministry of Foreign Affairs of Kazakhstan and the OSCE Programme Office in Nur-Sultan.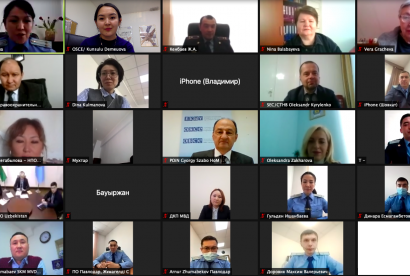 Publishing date:
29 January 2021
Strengthening organizational mechanisms and promoting co-operation in addressing labour exploitation in Kazakhstan and other OSCE participating States was the focus of an online international roundtable discussion, which concluded on 29 January 2021.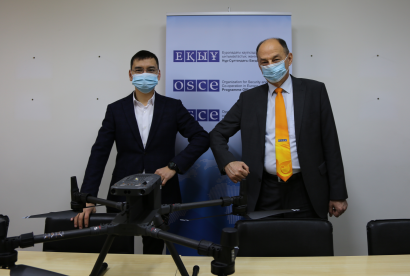 Publishing date:
7 January 2021
On 5 January 2021, the OSCE Programme Office handed over a specialized unmanned aerial vehicle (UAV) to the East-Kazakhstan Regional Territorial Forestry and Wildlife Inspection during the signing of a loan agreement.
Publishing date:
28 December 2020
The OSCE Programme Office in Nur-Sultan handed over 25 devices for verifying travel document authenticity during the signing of a donation agreement with the Border Academy of the Committee for National Security of Kazakhstan on 25 December 2020 in Almaty. The Academy will use the devices to train its current and future border controllers to identify forged travel documents.
Publishing date:
11 December 2020
An OSCE-supported webinar on identifying and combatting gender-based violence organized by the OSCE Programme Office in Nur-Sultan concluded on 11 December 2020...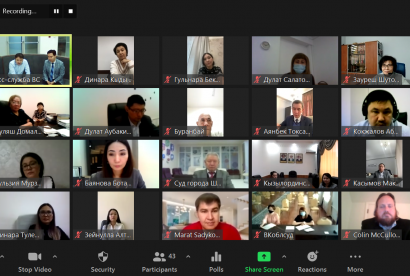 Publishing date:
7 December 2020