News and press releases from the OSCE's global activities.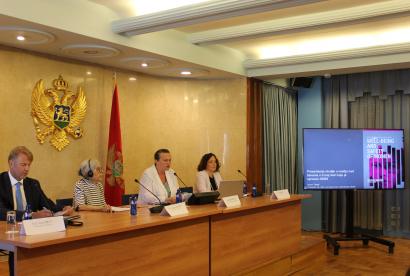 Publishing date:
8 July 2019
Content type:
Press release
PODGORICA, 8 July 2019 – The OSCE Mission in Montenegro and the OSCE Gender Section presented today the results of an OSCE survey that shows that social norms and attitudes contribute to gender inequality and violence against women, in the premises of the parliament during the 35th session of the Gender Equality Committee. The survey also showed that there is a sound legal framework for combating violence against women in Montenegro, but that it needs to be updated and fully implemented.
Publishing date:
5 July 2019
Representatives of the Montenegrin State Election Commission (SEC) visited their Slovenian counterparts in Ljubljana from 3 to 5 July 2019 to hear about the country's experiences of administering local and parliamentary elections...
Publishing date:
28 June 2019
The OSCE Mission to Montenegro supported a four-day capacity building meeting of the Regional Youth Co-operation Office (RYCO) Local Branch Officers (LBOs) that was held from 24 to 27 June in Žabljak.
Publishing date:
21 June 2019
Ensuring a gender perspective in legislative drafting was the topic of an OSCE-supported two-day seminar, organized with the support of the parliamentary Gender Equality Committee for the expert service of the parliament of Montenegro, as well as for parliamentarians on 20 and 21 June in Podgorica.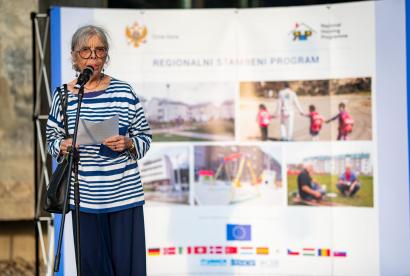 Publishing date:
20 June 2019
The OSCE Mission to Montenegro, together with UNHCR and the government authorities, donors, partner countries, the Council of Europe Development Bank, participated in the 14th Regional Housing Programme (RHP) steering committee meeting on 18 June 2019 in Podgorica.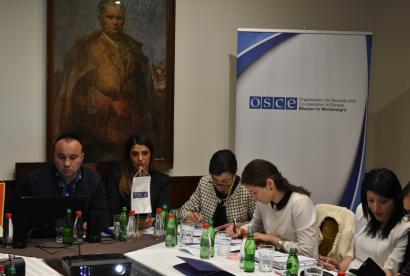 Publishing date:
17 June 2019
To raise awareness of the effect and consequences of gender-based violence and early marriages, the OSCE Mission to Montenegro, in partnership with the NGO Centre for Roma Initiatives, and supported by the Permanent Mission of France to the United Nations and International Organizations in Vienna, organized a three one-day training courses for 48 professionals from police, prosecution, education and social welfare in Nikšić, Podgorica and Berane on 27 May, 3 and 10 June 2019...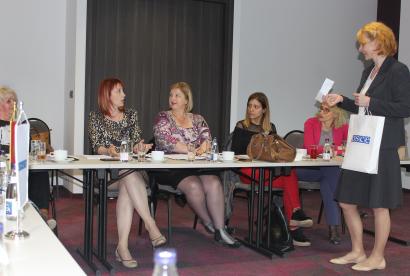 Publishing date:
17 June 2019
The OSCE Mission to Montenegro, in partnership with the Montenegrin Ministry for Human and Minority Rights and the Department for Gender Equality, organized three training modules for gender equality focal points from seven Montenegrin municipalities to enhance their skills as trainers on gender equality in Podgorica...