News and press releases from the OSCE's global activities.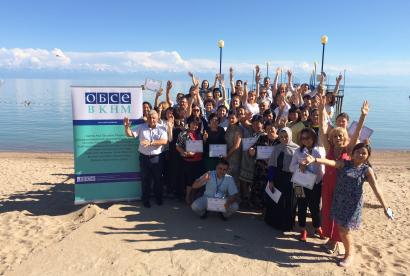 Publishing date:
1 July 2019
The office of the OSCE High Commissioner on National Minorities has gathered a group of international experts, researchers and professionals in the field of multilingual education to develop tools to support multilingual education in Central Asia. The Regional Expert School on Multilingual and
Publishing date:
1 July 2019
A five-day training course aimed at further strengthening the capacity of Tajikistan to counter terrorist financing was organized from 25 to 29 June 2019 in Khujand, Tajikistan...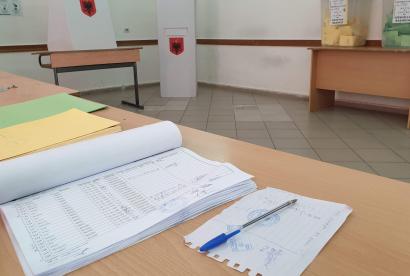 Publishing date:
1 July 2019
Content type:
Press release
TIRANA, 1 July 2019 – Albania's 30 June local elections were held with little regard for the interests of the voters in a climate of political standoff, said observers with the OSCE Office for Democratic Institutions and Human Rights (ODIHR) in a preliminary statement of their findings...
Publishing date:
30 June 2019
Content type:
Spot report
On 29 June, the SMM received a Note Verbale from the Ministry of Foreign Affairs of Ukraine notifying that the Ukrainian Armed Forces had completed disengagement in the agreed disengagement area near Stanytsia Luhanska.
Publishing date:
29 June 2019
Content type:
Daily report
• Compared with the previous reporting period, the SMM recorded more ceasefire violations in Donetsk region and fewer in Luhansk region. • The Mission observed demining activities and removal of concrete blocks and other objects inside the Stanytsia Luhanska disengagement area. • The SMM followed up on reports of a woman injured due to shelling in Oleksandrivka. • It saw damage caused by gunfire to and near civilian houses and a church in Zolote-5/Mykhailivka and Pikuzy. • An SMM long-range UAV was lost in a non-government-controlled area of Donetsk region. • The Mission saw weapons in violations of withdrawal lines in a government-controlled area in Luhansk region. • The Mission facilitated and monitored adherence to the ceasefire to facilitate the operations of critical civilian infrastructure. • Restrictions of the SMM's access continued in all three disengagement areas and elsewhere. Its freedom of movement was also denied near Novoazovsk and Kozatske, and in areas near the border with the Russian Federation, all in non-government-controlled areas.*
Publishing date:
29 June 2019
Content type:
Press statement
VIENNA/BRATISLAVA- 29 June 2019- The Co-Chairs of the OSCE Minsk Group (Igor Popov of the Russian Federation, Stéphane Visconti of France and Andrew Schofer of the United States of America) visited Vienna and Bratislava from 27-28 June to brief the Permanent Representatives of the OSCE Minsk Group countries, OSCE Secretary General Thomas Greminger, and OSCE Chairperson-in-Office Slovak Foreign Minister Miroslav Lajcak on the results of the Co-Chairs' recent visit to the region and their recent consultations with the Armenian and Azerbaijani Foreign Ministers in Moscow and Washington, DC.
Publishing date:
28 June 2019
Content type:
Press statement